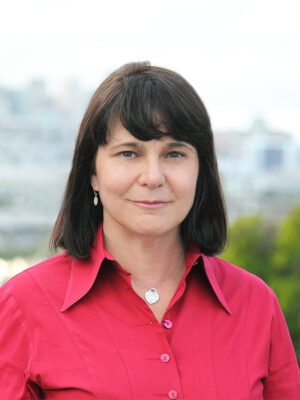 Degree(s): BJ '84, BA (French) '84
Whereabouts: United States, California, San Francisco
Sara Weaver-Wescott, BJ '84 and BA '84, is a problem solver. As the national sales manager for KPIX-TV, the CBS owned and operated television station in San Francisco, she helps media buyers and planners for some of the country's largest advertising agencies rearrange the many pieces of multi-million-dollar television advertising buys until they fall perfectly in place. It's a skill Weaver-Wescott developed during her many years in the sales trade.
Whether she was moving ads for her high school yearbook and the Columbia Missourian or convincing prospective students to attend the University of Missouri, Weaver-Wescott's passion for connecting people with solutions has always shone brightly.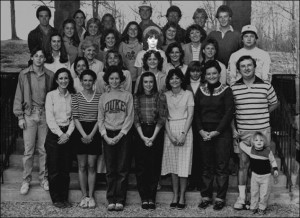 The Midwest and the Rest
Weaver-Wescott grew up in a tight-knit community in Jefferson City, Missouri. It was a place where people look out for one another, she says, though jokes that it may have been easier for her to stay in line because her father was an FBI agent.
Weaver-Wescott's interest in journalism and sales began when she worked for the Jefferson City High School yearbook, the Marcullus. The strict weekly schedule Weaver-Wescott followed for submitting pieces of writing and selling ad space helped her realize the importance of meeting deadlines.
Weaver-Wescott and her family frequently took the 30-mile trip from Jefferson City to Columbia, where they would shop, ice skate, stroll down Ninth Street and hang out by Jesse Hall and the MU Columns. There was no avoiding the MU look and feel, she says, whether it was perfect fall nights on the quad or the constant stream of students walking around sporting black and gold. All of this confirmed her desire to attend the university.
The family took repeated visits to her mother's relatives in Vancouver, British Columbia. There, she loved playing at the beach with her sister, scarfing down fish and chips and running around Stanley Park and Grouse Mountain – places she refers to as her playground.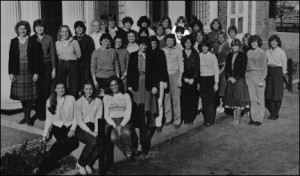 "My world was much wider than that of mid-Missouri," Weaver-Wescott says.
Weaver-Wescott never stopped treating the world like her playground as she grew older, and she made it her mission to learn from it and enjoy as much of it as she could. Her family often housed foreign exchange students while she was growing up. Weaver-Wescott says her curiosity and perspective grew with the steady influx of new languages, food and music that the students brought from countries all over Europe.
She eventually became eager to live in another country herself. The summer between high school graduation and starting classes at MU, Weaver-Wescott decided to attend Birkbeck, University of London. She arrived in the city in 1980, back when Margaret Thatcher was prime minister. She took advantage of live concerts such as The Police Zenyatta Mondatta Tour and Pink Floyd's The Wall.
Although her primary education interest in studying abroad was to get her English prerequisites out of the way before starting at MU, Weaver-Wescott had an interest in photography and took a class dedicated to the art. She enjoyed photographing unaware people, finding beauty in natural rather than forced poses. Weaver-Wescott says this strong sense of attention continues to benefit her role as a national sales manager.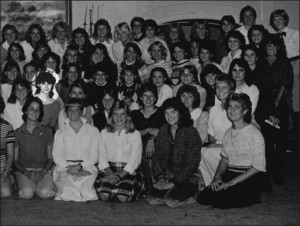 "I'm a big people watcher, even to this day," Weaver-Wescott says. "I'll get to the airport early and just watch people. I'm a gawker," she says, laughing. "People are interesting."
After spending the summer abroad, Weaver-Wescott had gained the new, different experience she was looking for. But now, she was ready to come back to the States to attend MU.
Life at MU
In 1980, Weaver-Wescott enrolled as both an advertising and French major. She immersed herself in university life right away. Weaver-Wescott collected rocks during geology field trips or hung out with the new friends she made from the various organizations she joined, such as her sorority, Pi Beta Phi, and the Alumni Association Student Board (AASB), a group devoted to connecting students with the Mizzou Alumni Association.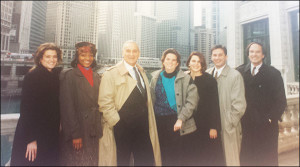 Weaver-Wescott first got extensive pitching experience during her time with AASB, where she made bids to obtain figurative contracts from others. Weaver-Wescott traveled to Missouri's border cities to "sell Mizzou" to high school seniors who were contemplating where they wanted to attend. She put her people-watching skills to the test and figured out what students were really interested in when it came to a university. For example, she hyped up the prowess of university athletics after noticing a student dressed in MU running shorts and a sweatshirt.
Weaver-Wescott further developed her pitching skills during her time with Panhellenic Association, the governing body over MU sororities. She pitched Greek Life to incoming students at Summer Welcome using the same tactics she used with AASB, and Weaver-Wescott also incorporated visual elements to illustrate the many benefits of going Greek. She showed students a video presentation she helped create that used ska band Madness' song "Our House" to invoke a sense of community in viewers' hearts.
"Always listen to your audience. I saw what they wanted to get out of their university experience," Weaver-Wescott says. "Everybody has different reasons as to why they make the decision that they do. It's more just listening to what they want to hear about it."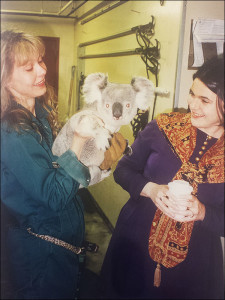 Weaver-Wescott sold ads for the Columbia Missourian as part of her journalism coursework. She created a special health care section of ad space, a project focused on illuminating hospitals around Missouri. To pitch to hospitals, she and her instructor travelled to St. Louis, Kansas City and other towns in Missouri.
Weaver-Wescott enjoyed studying and drank endless free refills of coffee at the local IHOP when it required an all-nighter. As a waitress for The Blue Note, she combined her love of live music with work. Weaver-Wescott fondly recalls watching acts, such as the rock group The Fabulous Thunderbirds, soul musicians Koko Taylor, local favorite Fool's Face and Marshall Crenshaw.
She attended campus lectures given by prominent newsmakers, such as feminist icons like Gloria Steinem and Jean Kilbourne. Weaver-Wescott says strong, ambitious women have always inspired her, but it was journalism professor Gail Baker who influenced her the most. Baker taught the public relations class and soon became one of Weaver's favorite professors. She looked up to Baker as a knowledgeable woman of strength. Baker taught Weaver-Wescott that, if you want something, you just have to go out and get it.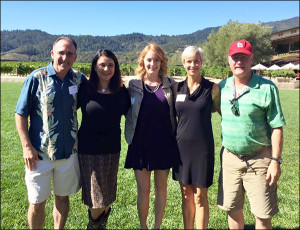 A site visit trip to Chicago with fellow advertising students in 1983 helped Weaver-Wescott realize how she might focus her interest in selling. She heard a presentation from Blair Television, where she learned about some of the ins-and-outs of TV sales, such as how to engage in its competitive nature, maximize revenue and convince potential clients of the benefits of television advertisements. Weaver-Wescott liked the fast, action-packed environment it promised.
"That's where I decided, 'Oh, I'd like to do this as a career,'" Weaver-Wescott says.
Only a few weeks after graduating from MU in the winter of 1984, she began her first post-grad job.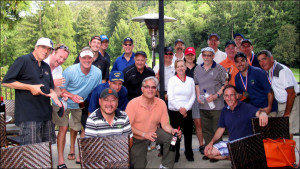 Early Career
Weaver-Wescott landed a sales service position in Dallas with Katz Television Group, a television advertising sales company. An alumna of Pi Beta Phi who was in the TV business in Texas helped refer her to Katz Television Group, teaching Weaver the importance of building relationships and networking. Later, when Weaver-Wescott relocated to New York City to work in the sales research department for Katz, she roomed with Chris Wilson, BJ '84, a classmate she met when she was alphabetically seated next to him in class.
"It's always on who you know," Weaver-Wescott says. "The person who's sitting next to you in class, get to know them, start talking to them, find out where they're going after graduation, and keep in contact."
Her first memories of working at Katz now seem distant – partially because technology has changed so much. Weaver-Wescott remembers the office celebrating the arrival of a fax machine, one of the innovative pinnacles of the '80s. The machine became a blessing and a curse.
"I've learned through life that those deadlines only get moved up faster and faster as technology becomes faster and faster, which is really sad," Weaver-Wescott says.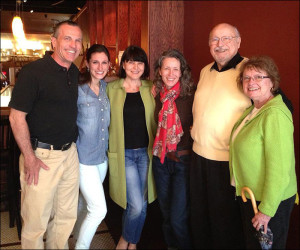 Most of Weaver-Wescott's responsibilities in her entry-level sales and research departments consisted solely of data entry. It was what she expected for her first few years in the industry, but it was still a huge transition from the face-to-face pitching she was used to at MU. With larger clients, bigger budgets and more advance tracking systems, there were more elements in the sales mix and more at stake if something went wrong. Even though she had grand ambitions of being a salesperson right away, she had to learn about this new sales world.
"I still believe in this very much to this day: You need to pay your dues before you can unleash yourself to be a benefit to your employer or your audience," Weaver-Wescott says. "It was grunt work all the way, but you finally get your break into sales, and happy days are here."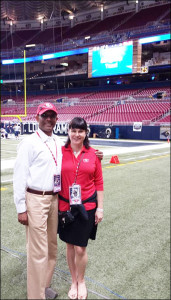 Weaver-Wescott's "happy days" arrived when she moved to Chicago to work as an account executive for Katz. She turned ideas into dollar signs by pitching ideas to established agencies, cold-calling new prospects and developing proposals. She eventually moved to San Francisco where she continued working as an account executive for ABC-TV for 10 years.
When Weaver-Wescott started her current position as the national sales manager for CBS TV Stations Group in San Francisco in 2004, her responsibilities increased even more. The overall scope of her work changed drastically. Rather than solely representing her TV Station Group to just San Francisco-based advertisers, Weaver-Wescott works with agencies all across the country. She forecasts revenue, implements strategic plans and analyzes the demographics of TV audiences.
Today at CBS
Today, Weaver-Wescott has the responsibility of delicately balancing long-term projects, such as the 2016 Superbowl 50, with immediate needs like building excitement for the Oakland Raiders football games. She never knows what her day is going to look like, but that's just part of the reason she loves her job. It's not unusual for an advertiser to give Weaver-Wescott and her team one day to plan how to grab the number one share of a pending $1 million buy.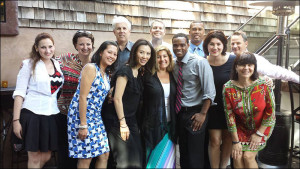 "You walk in, and you could have a million fires going on at your desk, and you keep putting them out as fast as you can," Weaver-Wescott says. "It requires you to prioritize and multi-task at the speed of light."
When the Superbowl is over, Weaver-Wescott will review plans for the Grammys just a few weeks later. Although she might need to make a few last-minute alterations, much of her success as a national sales manager comes from planning ahead and securing ad space early.
Weaver-Wescott continues to build on the foundational skills she learned at Missouri, such as how to juggle multiple responsibilities, build networks and find the best way to communicate with a specific audience.
"A key component of it is relationships, and that goes back to me selling Mizzou," Weaver-Wescott says. "Seeking out what the hot buttons are of the particular person you're talking to and reaching into them that way – it's all based on relationships and trust."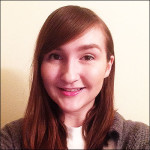 Nicole Meyer is a senior at the University of Missouri majoring in strategic communication and Spanish. Meyer grew up in Glendale Heights, Illinois, and spent much of her time eating pizza (she's on team deep dish) and attending concerts in Chicago. After graduation in May 2016, she would love to return to the city and combine her love of music with her love of strategic communication, ideally managing public relations for a record label. She has co-hosted a radio show on KCOU, reported for Vox Magazine, and interned for WMA, a London-based digital creative agency.
Graduate student Annie Rees contributed to the development of this story.
Updated: December 11, 2015