Sarah Copeland
Cookbook Author and Food Journalist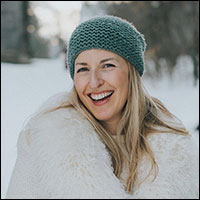 Degree(s): BJ '99
Whereabouts: Hudson Valley, New York
Sarah Copeland (BJ '99) has loved both cooking and writing since she was a young girl. Now she's brought the two passions together in her professional life as a trained chef, cookbook author and food journalist.
While pursuing a journalism degree with emphasises in both photography and magazine journalism at the Missouri School of Journalism, Copeland recalls one of her favorite enterprise assignments for a magazine writing class. She profiled an MU psychology professor who was also a mom, and moonlighted as a pastry chef at Cherry Street Wine Cellar in Columbia, Missouri.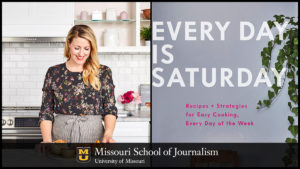 Copeland admired the "mosaic" of passions the woman had created for her life – and that she hadn't allowed her success in her professional life to limit her from exploring all of her interests.
She started her career as an editorial assistant for Glamour magazine, three days after her December 1999 graduation from the Missouri School of Journalism, followed by a year at O, the Oprah Magazine, editing photos. She was on her way to the magazine's midtown offices one morning, in 2001, when an airplane hit the twin towers downtown. The whole city was upside down. Everyone was panicked and afraid, she said.
After her friends and her city recovered from the initial shock, her first thought was: Life is short. She'd already been exploring the idea of culinary school, and later that month she enrolled in The Institute for Culinary Education.
After graduating from culinary school, Copeland worked as an editorial intern and occasional contributor at Saveur, a food and travel magazine, in New York City. While there, she asked her supervisor if she could make photocopies of the company's massive library of cookbooks. She kept the various recipes she wanted to eventually cook in a binder that continued to grow over the years. The binder also became a journal of both the "foods I want to cook and the lifestyle I wanted to embody one day," she said.
Alongside her internship, Copeland begin working as a recipe tester and assistant food stylist, putting her right back into the world of magazines, doing work with and for lifestyle brands like Redbook magazine, Martha Stewart Living and Food and Wine.
Her award-winning culinary career also took her to France two years in a row, where she worked as a private chef at a villa in St. Tropez. She was also the consulting chef for the Missouri School of Journalism 2008 centennial celebration and the Donald W. Reynolds Journalism Institute dedication.
Copeland spent seven years working as a lead recipe developer for the Food Network, where during here time the team launched the award-winning Food Network Magazine, to national acclaim – as well as authoring many of the recipes for several of the brand's major cookbooks. She went on to write her own two cookbooks, Feast and The Newlywed Cookbook, and later returned to magazines full time as the food director of Real Simple Magazine, overseeing all of the food content across the brand's many channels.
These days, as a busy mother, wife and entrepreneur, she spends about half of her time as a food journalist writing a bi-weekly column for Saveur Magazine and contributing articles and recipes to publications including The New York Times, Food and Wine and Real Simple.
"Food journalism is deeply essential in our culture, and in any culture," said Copeland. "Knowing, understanding, respecting and accurately reporting on the role food plays in human life is just as essential as reporting on art or medicine or science. It cannot be removed from the human experience."
She also spends her time writing cookbooks. In 2012, the opportunity to write her first cookbook came up. She's since published three cookbooks filled with her original recipes, stories and essays filled with anecdotes from real life – which have become a signature of her voice and her brand, she said. Her most recent book is Every Day is Saturday, which garnered attention on many "best of" lists in 2019, including that of The New York Times, The Seattle Times and Bon Appetit Magazine.
"Essentially what I feel like I'm creating is a roadmap for the kind of life – a good life – the reader will be able to have: one centered around beautiful meals, meals that feed and energize our inspiration to tackle every other great thing in life," said Copeland.
She said although writing cookbooks isn't traditional journalism, it has required utilizing training she learned in journalism school including research, reporting, accuracy and fact-checking. These are "all essential tools in writing a book that is reputable, trustworthy and holds merit," she said.
A couple of her professors were also key to preparing her for life working for a national publication after graduation, she said. She knew right off the bat she wanted to go for a big-media career in New York City, she said.
"By [one of my professors] being really tough, she was saying, if you can get through my class, you'll be ready," Copeland said. "She had super high expectations for us, and those that rose to the occasion understood it was a necessary stepping stone to really succeeding."
Story by Jennifer Nelson
Updated: January 30, 2020