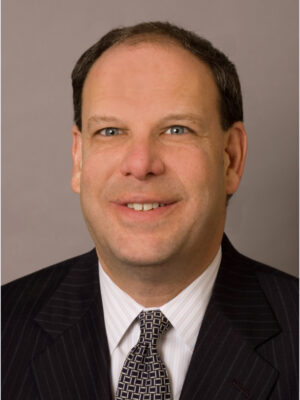 Degree(s): BJ '82 (Magazine)
Whereabouts: United States, Dallas/Ft. Worth, Texas
What do you do?
Cytron and Company is known for helping companies and organizations improve their bottom line through strategic public relations, communications, marketing programs and top-notch client service. An accredited consultant, Scott works with companies, organizations and individuals in professional services (medical, legal, accounting, engineering), high-tech and B2B/B2C product/service sales. Pierpont Communications is a full-service public relations firm with three offices in Texas – Dallas, Houston and Austin. We offer public relations, public affairs, marketing and branding, and creative services for a diverse range of clients working in a wide variety of industries. I work in business development for the firm, as well as serve clients in professional services companies and organizations. These include accounting, financial services, healthcare, high technology, and food and beverage industries.
How did you get your job?
I just celebrated my 15th year of owning my own business. I previously worked for one of the CPA State Societies, so staying in the "accounting" or professional services' space was natural for me. Over the years, I like being "on my own" much more than working for a company; it gives me more flexibility and I get to choose what I want to do and when I want to do it. After running my own business for almost 13 years, I was looking for new opportunities and challenges – and the power of "networking" truly paid off. An associate with the Houston Pierpont office recruited me to consider the position, and after five months of discussions, I accepted the job in mid-October 2007. This was one of the most difficult decisions I ever made based on owning my business and then working for someone else. Fortunately, my previous clients moved with me so I am building on my prior work through the strength of an entire firm.
What was your best professional lesson learned at the J-School?
Besides turning in your work on time and studying for finals, maintaining high ethics and integrity.
What would be your best advice to current students?
Keep your options open on the kind of career in journalism you really want. If you think you want to be a reporter, you can still do other things using your skills. Find something you want to do; otherwise, you are not going to enjoy it. The more business-type courses you take, the better off you'll be for any type of journalism you practice.
What do you consider to be your greatest professional achievement?
Starting my own business and successfully maintaining it for more than 15 years.
What makes you good at your job?
Attention to detail, and anticipating what the clients want before they tell me they want it. Planning, pre-planning and integrity are large factors.
What are you working on currently?
My clients who are in professional services industries most want to know how to retain clients and how to recruit new ones. I approach the solution through a hybrid public relations, marketing and communications model.
What is one thing about you that may surprise people?
I love opera!
Updated: November 3, 2011