Steve Kopcha
Professor Emeritus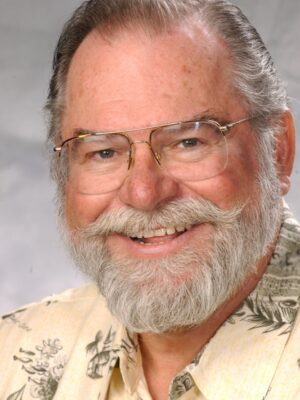 Degree(s): BJ '63
Whereabouts: United States, New Hampshire
By Chrissy Sarcone
In summer 1959, his parents dropped him off in Columbia, Mo. He had one suitcase. No lamp, stereo or computer.
Steve Kopcha was the first in his family to go to college. He didn't know what he was going to do with his life. Maybe law school, he thought.
One day, he came across a Missouri School of Journalism brochure that talked about something called advertising. At the time, he thought it was somewhat interesting and decided to study at the journalism school.
Little did Kopcha know that his initial curiosity about advertising would result in an impressive 30-year career at leading agencies, including D'Arcy Masius Benton & Bowles Worldwide and McCann-Erickson. He would become a strategic communication professor at his alma mater and earn a spot in the Missouri History Museum Advertising/PR Hall of Fame.
Living the College Life
Kopcha adapted easily to live the college life. He was a member of the Sigma Alpha Epsilon Fraternity and played the saxophone in a rock 'n' roll band. Kopcha participated in Marching Mizzou his freshman year but soon realized he wanted to stick with playing Chuck Berry and other '60s pop songs.
Kopcha idolized his advertising professors Milt Gross and Bob Haverfield, whom Gross referred to as his "partner in crime." Haverfield was considered a legend at the journalism school, Kopcha says, because he had worked at the famous advertising firm Leo Burnett in Chicago. Burnett was the agency responsible for creating Tony the Tiger, the Pillsbury Doughboy, Morris the Cat, Charlie the Tuna, the Marlboro Man and other brand icons. (Paul Synor, BJ '42, worked in the creative department at Burnett. He bequeathed his $2.5 million estate to the School in 2005).
These professors were real advertising men to Kopcha because they had worked in prominent advertising agencies prior to teaching. Gross, who eventually became associate dean of the journalism school, told Kopcha he had the talent to make a career out of copywriting.
In his junior year, Kopcha met N.W. Ayer & Son's vice president, which made him redouble his efforts in his classes. Kopcha loved telling creative stories about ordinary products such as Lucite House Paint and Parker Pens. He used his skills to write obituaries for the Columbia Missourian.
"I just thought it was the coolest thing to use the talent you'd been blessed with to make a living," Kopcha said.
After graduation in 1963, Kopcha's entry into the creative side of an advertising agency was delayed by military service. He describes the Officer Candidate School in Newport, R.I., was one of the hardest things he's done in his life.

"There were days at OCS when we had 10 exams," he said.
After serving as a naval officer during the Vietnam War, Kopcha was ready to begin his journey in the world of real advertising men.
Beginning His Career
Kopcha began his career at the St. Louis headquarters of Monsanto in its corporate advertising department. Eighteen months later, Kopcha got his dream job working on the Budweiser beer account at DMB&B. The agency, which opened its world headquarters in St. Louis in 1906, produced the famous Santa Claus icon for Coca-Cola, as well as Skittles' "Taste the Rainbow" and Budweiser's "This Bud's for You" slogans.
"The Budweiser experience was fantastic because it gave me a chance to work on a brand I was very familiar with, having been a Mizzou grad," Kopcha said in an interview with MIZZOU Magazine.
Kopcha started as a copywriter and soon became the manager of an entire creative department. He used his presentation skills he learned as a saxophone performer and as a journalism student to sell advertising ideas to DMB&B's clients.
One coup was when Budweiser appeared on Saturday Night Live with commercials that featured actors John Belushi and Dan Aykroyd dressed up as taste buds. Kopcha also worked with DMB&B clients Mars in Vienna and Colgate-Palmolive in France. Eventually, Kopcha was elected as a DMB&B executive vice president.
After 12 years at DMB&B in St. Louis, Kopcha spent a year working at the New York City office before moving to the agency's Detroit office where he worked as its chief creative officer for 12 years.
Kopcha led DMB&B's creative department as executive creative director in pursuit of building GM's Pontiac brand back into a hot rod brand. He helped produce Pontiac's "We build excitement" campaign with advertisements and jingles that made Pontiac a leading and the fastest-growing car brand in America.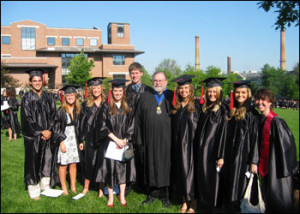 Twenty-five years in the business started to wear on Kopcha, and he retired to a farm to be close to his family in Drake, Mo. He basked in the glory of retired life with two tractors, a pickup truck, a yellow Lab, an ATV and a dirt bike.
But a couple of years later, the glamour of retirement started to fade. Kopcha went back to work for McCann-Erickson in Detroit on the Buick and General Motors truck business.
His creative talents as an advertising professional caught the attention of different organizations. The Wall Street Journal honored Kopcha as a member of its elite Creative Leaders, a group that featured advertising greats David Ogilvy, Leo Burnett and Bill Bernbach. Kopcha was featured in a full-page Wall Street Journal spread that also appeared in Advertising Age and Adweek.
Kopcha was also the first-ever creative director named to the Detroit Adcraft Club's Board of Directors, which at the time was one of the largest advertising clubs in the country. Kopcha served on the Board for about 10 years.
In his interview with MIZZOU Magazine, Kopcha said he had fun during his career, yet it wasn't always the easiest job.
"It's a simple business, but it's not easy," he said. "People who can do it well and keep the clients happy – and their business booming – they're the ones who succeed."
Coming Back to His Roots
After he retired a second time from the advertising business, Kopcha lived in Santa Fe, N.M., with his wife and rode through the Rockies on his Harley. He enjoyed the climate and the scenery but over time became a bit restless.
Then came the call. Henry Hager, who was a copywriter for national advertising agencies in the automobile industry before teaching at the Missouri School of Journalism, asked him to come back to Columbia to teach at the School.
Kopcha willingly accepted the offer to return to his alma mater and teach strategic writing and creative portfolio classes. His sole purpose was to share lessons he learned through his advertising and copywriting experience.
Kopcha built his advertising classes around five concepts that he thought were key to students' future success in advertising.
Clarity. "Your first duty as a writer is clarity," Kopcha says.
Listening. "If you don't like people critiquing your work, don't do this job," Kopcha said. "You've got a lot of critics out there."
Editing. You must be able to go back to the created piece and fix it according to others' feedback.
Collaboration. Kopcha put his students on teams for projects because in the real world, teamwork is essential in advertising.
Presentation. Students presented their work in front of the class as though it was a client meeting and worked on their speaking confidence. "I don't believe that the J-School takes 'no-talent people' and makes them good," Kopcha says. "I think what they do is take good people and make them as great as they can be."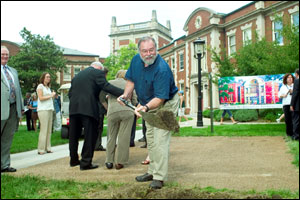 During his 10 years at the school, Kopcha was inducted into the Missouri History Museum Advertising/PR Hall of Fame, which recognizes those who have made a major contribution to the industry either in Missouri or elsewhere.
Yet he says the honor he's most proud of was the year Missouri Journalism students named him as their favorite strategic communication professor.
"I was very touched by that," he says. "It meant more to me than anything else I ever got."
Kopcha has had students who have gone on to have successful copywriting careers.
Jake Edinger, BJ '02, is a group creative director for HughesLeahyKarlovic, a marketing and advertising agency that works with the St. Louis Cardinals, Webster University, 901 Tequila and other clients. Recently, Edinger and his team won Best of Show in the St. Louis Addy award competition as well as six regional and four national Addy Awards television spots they created for the St. Louis Cardinals.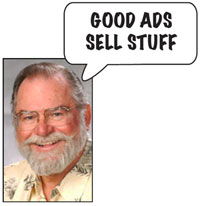 Travis Ulmer, BJ '03, creative director at Cannon Ball, an advertising and promotion agency in St. Louis, says Kopcha influenced him far beyond the classroom. Kopcha provided him with contacts for his first job and advised him about teaching at Webster University in St. Louis as an adjunct professor.
As a creative director and professor, Ulmer uses Kopcha's leadership philosophy when he works with students or interns.
"He taught me early on the importance of taking someone under your wing," Ulmer said. "As you're learning, pass down what you're learning to someone constructively."
Kopcha's 30-year journey in the advertising business served as preparation for one of the most rewarding parts of his life: teaching at the journalism school.
"Without a doubt it's the best thing I ever did," Kopcha says. "My 30 years in the business was so I could have the last 10 years teaching."
"Altogether, it's been a wonderful career, and a wonderful life," Kopcha says. "And now, having been named a recipient of the 2014 Missouri Honor Medal for Distinguished Service in Journalism…well, that's the perfect cap."
Updated: May 29, 2013