Alumnus Bequeaths $2.5 Million Gift to Advertising Department
Columbia, Mo. (Jan. 28, 2005) — The Missouri School of Journalism has received an estimated $2.5 million gift from the estate of Paul Synor, BJ '42. The monies will be used to enhance strategic communication studies in the Advertising Department.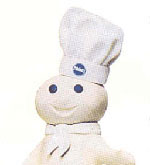 "Thanks to Mr. Synor's generosity, the Advertising Department will have the opportunity to extend many more scholarships and fellowships to the most promising and deserving students," said Margaret Duffy, Advertising Department chair. "Mr. Synor's stellar professional career exemplifies what can happen when a talented and dedicated student is given the opportunity for a first-rate education."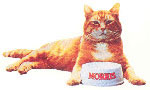 Synor spent most of his life working in the creative department for advertising agencies in New York, Chicago, Toronto and London, including Leo Burnett in Chicago, the advertising agency responsible for creating Tony the Tiger, the Pillsbury Doughboy, Morris the Cat, Charlie the Tuna, the Marlboro Man and other brand icons.
A former colleague remembers Synor as a team player and a gifted musician. "He was great at implementing ideas," said retired Leo Burnett President Howard Shank. "He was quite smart and was very good at developing musical themes for commercials."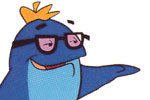 Synor also wrote for such TV shows as "The Adventures of Wild Bill Hickok," "To Tell the Truth" and Art Linkletter's "People Are Funny."
Born in Pennsylvania, Synor served in the military during World War II. He died at age 82 on April 6, 2004, in Birmingham, Ala., after a long battle with cancer.
Synor's gift will be included in the $600 million For All We Call Mizzou campaign, announced in September 2003. The School of Journalism has raised more than $54 million of its $55 million goal to date. The campaign ends Dec. 31, 2005.
Updated: April 28, 2020
Related Stories
Expand All
Collapse All
---