Empower MediaMarketing Partnership Establishes Benchmark for Collaboration
Strategic Communication Students Benefit from Professional Resources
Columbia, Mo. (Sept. 10, 2007) — After attending a Strategic Communication Summit at the Missouri School of Journalism during the fall 2006 semester, Bill and Mary Beth Price started to think about how to give back to their alma mater. They knew that they wanted their contributions to help students in both direct and indirect ways.
"Both of us are where we are today because of the real-life, hands-on experience we received as students," said Bill Price, BJ '63, chairman/CEO of Empower MediaMarketing in Cincinnati. "We wondered if there might be a way to share our company with students."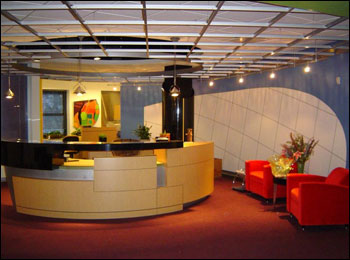 One year later, Missouri Journalism students are receiving top-notch instruction in media planning and buying from an industry professional, thanks to Empower's commitment to the School through an innovative partnership.
Mary Beth Price, BJ '71, founded Empower in 1985 as Media That Works. The privately held company has more than 40 clients and is ranked as one of the country's top independent media planning and buying services. In 2005, Empower was ranked as the fourth best place to work in America in a survey by the Society for Human Resource Management. The firm is also certified by the Women's Business Enterprise National Council. Clients include Stanley Steemer, Humana, Bush's Baked Beans, Long John Silver's, Chiquita and U.S. Bank.
The Prices explored a number of options before settling on the innovative idea of lending one of their specialists to the School to teach the media planning course in the strategic communication area of study. They presented the concept to Margaret Duffy, then-chair of the area, who was eager to give it a try. The idea was implemented in the spring 2007 semester.
"We so appreciate the Prices' imagination and devotion to the School and our students," Duffy said. "This is precisely the sort of innovative thinking that helps make the Missouri Method of 'learning by doing' work so effectively. And we hope that other alumni are inspired by the Prices' example."
The overwhelming success of the relationship was celebrated recently when strategic communication faculty met with the Prices to review progress and plan for the future.
The goals are mutually beneficial: to bring current media planning and buying techniques into the classroom and to better prepare students for their careers. The Prices also hope to attract some of Missouri's best and brightest to Cincinnati for jobs and internships, which Bill Price unabashedly calls "enlightened self-interest."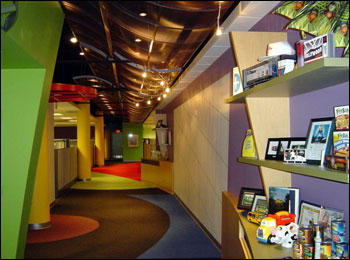 The Empower-taught media planning course highlights digital services, an area that will give students a competitive edge, Bill Price believes. Students learn about digital strategies, experience design, marketing and technology consulting and how to integrate them with traditional media.
"More than 80 percent of our clients have digital programs. Because this area will only continue to grow in importance, it's a must-know for students," Bill Price said.
The instructor for the media planning course is Stephanie Padgett, who also assists MOJO Ad with media-related aspects of their campaign projects. MOJO Ad is the School's student-staffed, faculty-led advertising agency that gives students hands-on work with local and national clients. Padgett was recognized in 2006 as one of the top new business generators for The Media Audit, a Houston-based syndicated research company for the marketing, communication and media industries. In her more than 16 years of experience, Padgett pioneered many successful launches. These include Nicoderm, one of the first direct-to-consumer pharmaceutical advertisers, and an online campaign for CNBC.
Bill Price sees many opportunities to grow the Empower-Missouri relationship, including developing an advanced media course, making presentations to trade associations, sharing the company's proprietary research tools and working with master's students on their projects and theses. He also would like to sponsor a trip to Cincinnati for select undergraduates, as well as offer internships and jobs to Missouri students and graduates.
"It's all about how we can help the students," Bill Price said. "It's been great and is only getting better. We encourage other companies to join us."
Updated: April 28, 2020
Related Stories
Expand All
Collapse All
---