Advertising Industry Legend John Zweig to Give Solomon Lecture
Columbia, Mo. (April 4, 2018) — WPP Chairman and CEO and former Procter and Gamble brand manager John Zweig will deliver the 2018 Raymond M. Solomon Memorial Lecture at the Fred Smith Forum in the Reynolds Journalism Institute on April 10 at 2 p.m.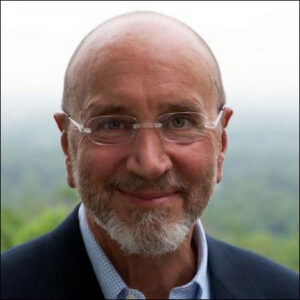 Zweig will discuss topics in the industry ranging from leadership, creativity and collaboration and will be followed by a Q&A session and a reception the lecture.
"It's an amazing opportunity to get someone like John Zweig to come to the School of Journalism to talk with students, faculty and staff," said Jon Stemmle, chair and associate professor in strategic communication. "John is a leader in our industry and has done so much in his career. His work with WPP and all that he's done is inspiring."
For the majority of Zweig's career, he has been chairman of a group of companies owned in whole or in part by WPP, a global public relations company. As the first chief executive of branding, identity and specialist communications, Zweig led firms in identity, branding and design, sports marketing, consumer promotion, direct marketing, retail, digital/interactive media, strategic marketing consulting, ethnic/demographic marketing, and healthcare marketing. His group comprised 60-some companies, half of which he acquired on behalf of WPP during his tenure.
Prior to joining WPP, Zweig was president and founder of CommonHealth, which under his leadership became the largest and most respected marketing firm supporting healthcare products and services.
Before entering the advertising business, Zweig had a successful career in marketing and management with Procter and Gamble, where he was product and category manager for a variety of consumer brands.
Zweig's board service has included the International Longevity Center, an affiliate of Mount Sinai School of Medicine in New York, where he was a regular keynote speaker at New York Times Foundation seminars and symposia. He also served as a trustee for The National Council of the Lewis and Clark Bicentennial, among other non-profits. He is currently a director of The Cape Eleuthera Foundation, providing life-changing educational programs and scientific research in sustainable technologies.
The Raymond M. Solomon Memorial Lecture at the Missouri School of Journalism was established in 1963 by the family of Raymond Solomon, BJ '49, in memory of their son after he was killed in a plane crash. The fund benefits students by bringing perspectives and insights from prominent advertising and public relations leaders to campus.
Updated: October 30, 2020
Related Stories
Expand All
Collapse All
---