Award-Winning Photojournalist Ami Vitale to Visit Missouri for Lecture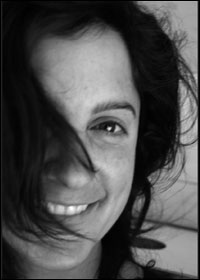 Columbia, Mo. (Jan. 23, 2006) — Ami Vitale, an award-winning photojournalist best known for her international news and cultural documentation work with Getty, will share insights and tips with Missouri School of Journalism students and other interested persons at an upcoming presentation at 7 p.m., Thursday, Jan. 26, in the University of Missouri Museum of Art and Archaeology in Pickard Hall. A reception will follow the 90-minute lecture in the Cast Gallery.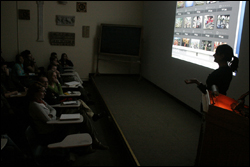 "Ami is an incredibly talented photographer. Her photography reports news events and explains ongoing issues of concerns. From Prague to Kashmir, Angola to the Balkans, her depth of cultural understanding helps her to explain the world she encounters. Her photography is inspirational," said David Rees, chair of the photojournalism sequence at the Missouri School of Journalism and director of the Pictures of the Year International.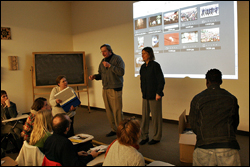 Vitale is regarded as one of today's most memorable storytellers. In addition to multiple POYi awards, Vitale has received recognition for her work from World Press Photo, the NPPA, Photo District News and the Society of American Travel Writers, among many other organizations. In 2002 Vitale was awarded the first-ever Inge Morath grant by Magnum Photos. The Alexia Foundation has also awarded her grants for World Peace and the city of Gijon, Spain. Vitale's photographs have been published in major international magazines such as National Geographic Adventure, Geo, Discovery, Newsweek, Time, The New York Times Magazine, Smithsonian and Le Figaro. Her photographs have been presented in international exhibitions including: Visa Pour L'Image, Perpignan; Reporters Sans Frontiers, Paris; the FotoArt Festival in Poland; the Open Society Institute and The United Nations in New York.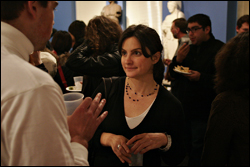 Vitale's presentation is in support of Nikon's new education program, NikonCampus.
"Nikon for many years has supported the week-long documentary Missouri Photo Workshop and recently joined in support of the College Photographer of the Year. We welcome the NikonOnCampus program to Missouri, and know that our students will benefit tremendously from this opportunity to see an internationally-acclaimed photographer present and discuss her work," Rees said.
Updated: April 8, 2020
Related Stories
Expand All
Collapse All
---