Adam Vogler Named Inaugural Recipient of C. Zoe Smith Photojournalism Scholarship
The Graduate Student Will Focus His Master's Project on Non-Citizen Soldiers
Columbia, Mo. (May 27, 2016) — A $1,000 scholarship will help photojournalism student Adam Vogler document the lives of American military veterans and active-duty who are not considered U.S. citizens. Vogler's scholarship is the inaugural award of the C. Zoe Smith Photojournalism Scholarship.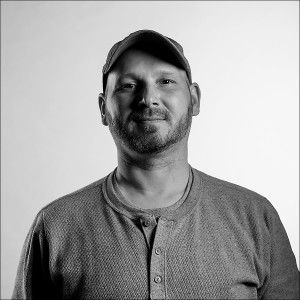 Vogler will travel to American Samoa as part of his master's project. The island chain is a U.S. territory, but the people living there are not considered U.S. citizens. According to Vogler, economic conditions on the island are such that military service is seen as a way to a better life. It has the highest military enlistment rate per capita and has also suffered the highest per capita casualty rate in the wars in Iraq and Afghanistan. However, as non-citizens, American Samoan veterans do not have the right to vote in U.S. elections and face difficulties gaining access to veteran benefits.
Vogler said he comes from a family with a history of activism, and he was raised to not accept the status quo if you believe it is wrong. That belief drives him to seek opportunities to use photography to enlighten the public to the problems of others. He wrote in this project proposal, "This situation struck me as something that the public should be aware of. Combat veterans, born on U.S. soil not having citizenship and the right to vote in national elections struck me as being a situation that many Americans would find to be intrinsically wrong, if they were aware of it."
Service also an important characteristic of Samoan culture. Vogler's goal for the project is to show through a veteran's life the cultural and economic reasons that would lead people to fight for a country they are not a citizen of.
"I do not intend to be an advocate for any policy change; I simply believe that this is something that the American people need to be aware of," Vogler said.
The scholarship was established by School of Journalism Professor Emerita C. Zoe Smith to help graduate photojournalism master's students complete their degrees. "MA students can make that final push because of this endowment," Smith said.
Smith's recent establishment of an endowment to help photojournalism master's students complete their thesis or project has already made a significant impact, with the awarding of funding to Adam Vogler," said David Rees, professor and chair of photojournalism.
"Adam is one of our outstanding students who has a great idea but who needs financial help to bring it to fruition," he said. "The support from the C. Zoe Smith endowment provides Adam the opportunity to concentrate on the journalistic aspects of his project. I know he is extremely grateful for this aid, and that many students into the future will benefit from professor Smith's generosity."
Updated: September 29, 2020
Related Stories
Expand All
Collapse All
---