Emily O'Connor Awarded $2,000 Homer L. Hall Scholarship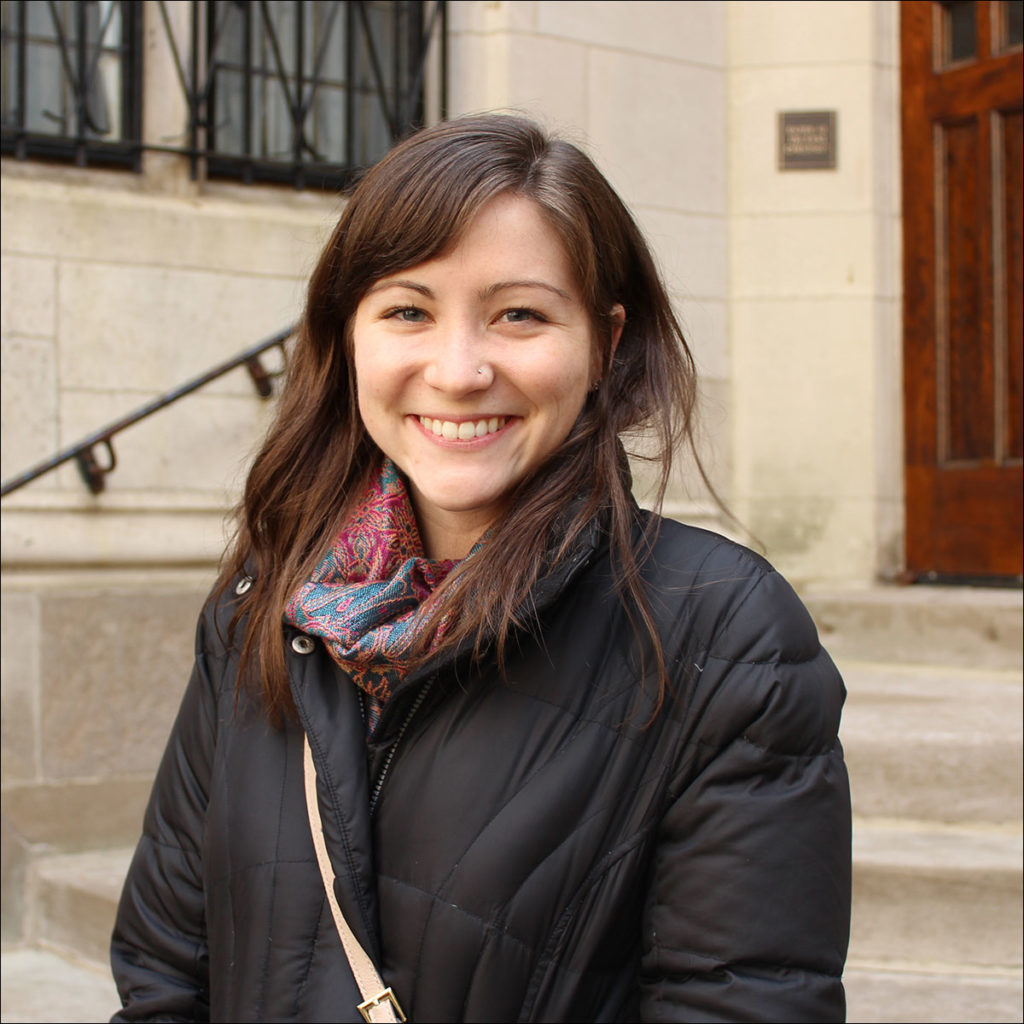 Senior Emily O'Connor is the 2016 recipient of the $2,000 Homer L. Hall Scholarship.
The Scholarship Honors a Former Missouri High School Newspaper Adviser
Columbia, Mo. (Nov. 28, 2016) — Missouri School of Journalism senior Emily O'Connor has been named the 2016 recipient of the Homer L. Hall Scholarship.
O'Connor, who is concentrating her studies in investigative reporting, will receive $2,000 to help support her studies during the spring 2017 semester.
From Westfield, Indiana, O'Connor has gained experience covering state government and the election for the Columbia Missourian. After graduation, she plans to be an investigative reporter at a paper in the Midwest. O'Connor said she loves journalism because it allows her to elevate the voices of the voiceless.
"My passions are based in social justice, such as race relations, policing practices and human trafficking," O'Connor said. "I am grateful that the Columbia Missourian has allowed me to pursue these kinds of stories."
An alumna of the School established the Homer L. Hall Scholarship to honor her Kirkwood, Missouri, junior high and high school journalism teacher.
Hall, who retired in 1999, chose O'Connor from among five finalists, noting that "Emily realizes that good writers have to dig for those anecdotal quotes that tell a story and play on readers' emotions."
In her personal essay, O'Connor said that her job as a journalist is to report the truth with transparency and integrity.
"If she does that, she can set an example for a lot of journalists today," Hall said. "Too many of them don't 'report the truth with transparency and integrity'."
A pioneering, award-winning journalism teacher, Hall inspired thousands of students during his 36-year career. A Missouri Teacher of the Year and a Missouri Journalism Teacher of the Year, Hall is one of only two advisers to be recognized as the National Newspaper Adviser of the Year and the National Yearbook Adviser of the Year. His first textbook, "Junior High Journalism," published in 1968 and last revised in 2008, is considered to be the preeminent publication of its kind. Hall graduated from the University of Missouri in 1960 with a bachelor of science degree in education.
Gifts to support the annual Homer L. Hall Scholarship can be made by visiting the Giving to Mizzou website.
Updated: October 9, 2020
Related Stories
Expand All
Collapse All
---