Master's Student Wins Prestigious Scholarship for Cochlear Implant Users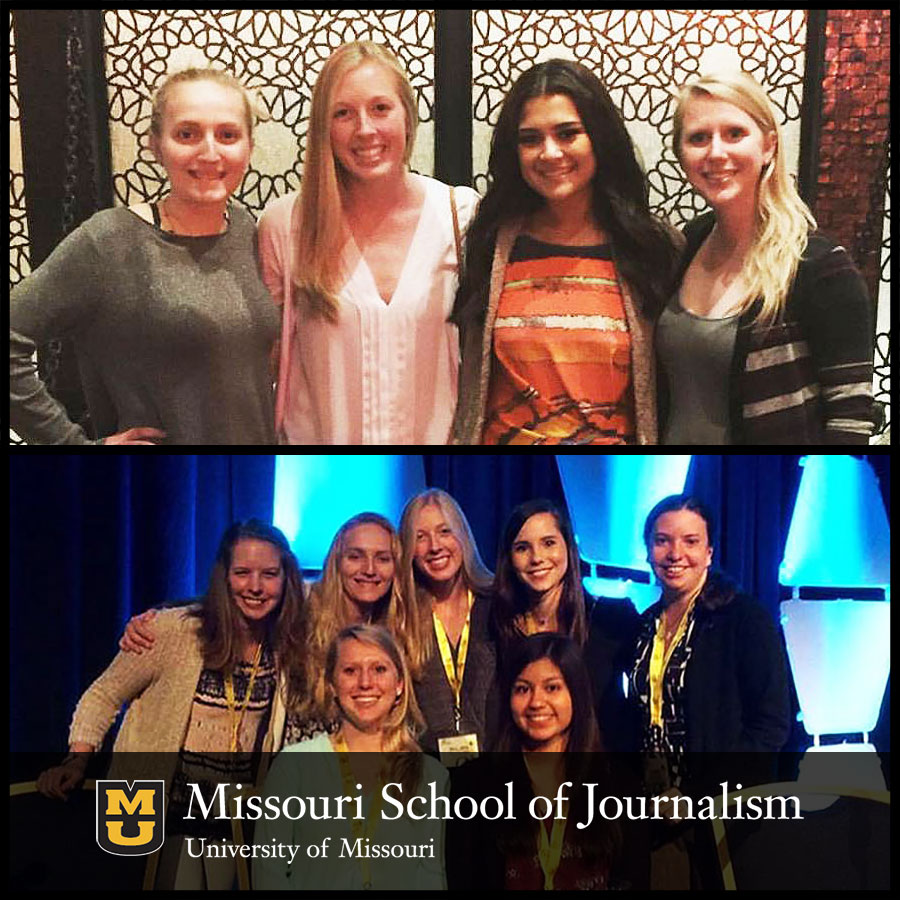 Mary Jane Rogers Plans to Research Ways to Make Advertising More Inclusive
By Yue Tang
Columbia, Mo. (March 17, 2017) — Mary Jane Rogers, a master's student at Missouri School of Journalism, is one of five people nationwide to receive the Graeme Clark Scholarship.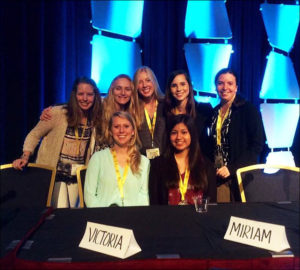 The Cochlear Graeme Clark Scholarship is a unique award open to Nucleus Cochlear Implant recipients around the world. Named for the inventor of the cochlear implant, this scholarship helps individuals further themselves by undertaking university studies. The scholarship awards up to $2,000 a year to college students who use this type of device.
Rogers, who is studying strategic communication, wants to pursue a career in advertising and is interested in researching ways to make advertising more inclusive of women, people of color, LGBT and those with disabilities.
The scholarship is awarded based on academic achievement and commitment to "the ideals of leadership and humanity," according to application form.
Before the Cochlear implant, Rogers' world was relatively silent. She said she could not detect the wind rustling leaves or the hum of the air conditioning at school. After the Cochlear implant, Rogers said her world is anything but silent. She can now talk on the phone and listen to music. Rogers studied abroad in London for five months and was able to interact with different cultures and accents. She said the Cochlear implant helped her reach her full potential and gave her the capacity to connect to the hearing world in a powerful way.
"My time at the J-School is one of the experiences that taught me to stop limiting myself by society's expectations," Rogers said. "It inspired me to join clubs on campus, work on becoming a leader and hone my writing skills, all of which aided me in getting this scholarship."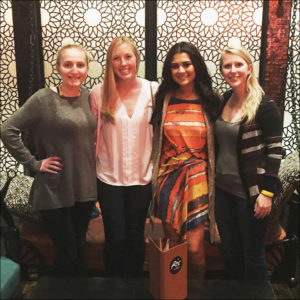 Rogers received her scholarship at the annual Cochlear Celebration in Florida. She called it "one of the most inspiring events I have ever attended." The event brought more than 1,000 Cochlear implant recipients and family members together to share their stories about what it meant to be deaf. While everyone had a unique journey that led to their hearing loss, the group shared similar struggles in missing out on a conversation or feeling limited by his or her deafness and accomplishments.
Rogers spoke on a panel with the other scholarship winners and offered advice to deaf students who are getting ready for college.
"I learned at a young age that when you're deaf, hard work isn't an option. It's a necessity," Rogers said. "I have to work twice as hard as everyone else just to hear what is going on in the classroom and keep up with the work."
Rogers said the experiences she has gained at the School helped her qualify for this scholarship.
"I've always been determined to succeed, but through the famous hands-on approach of the Missouri Method, the Journalism School taught me to not take no for an answer and that anything is possible when you put your mind to it," Rogers said.
Updated: October 14, 2020
Related Stories
Expand All
Collapse All
---