Senior Olivia Peterkin Selected for Diversity in Journalism Program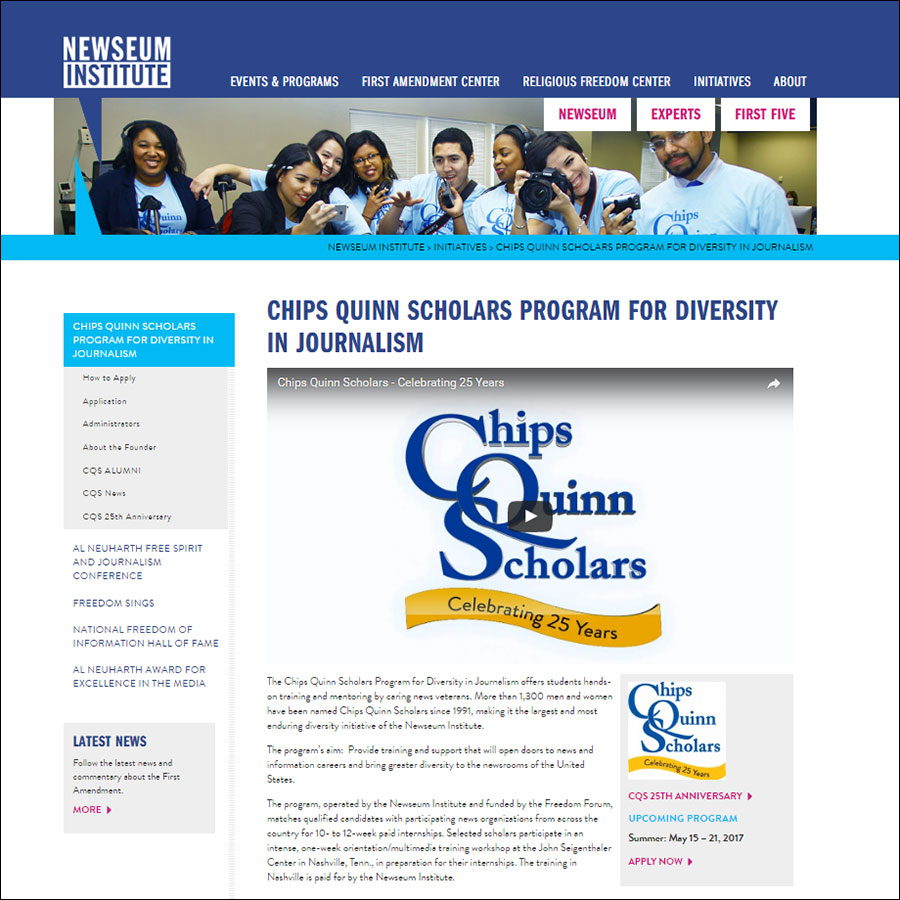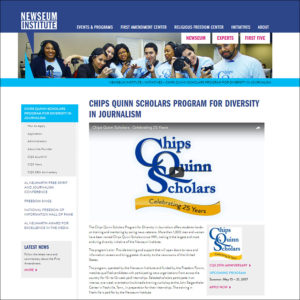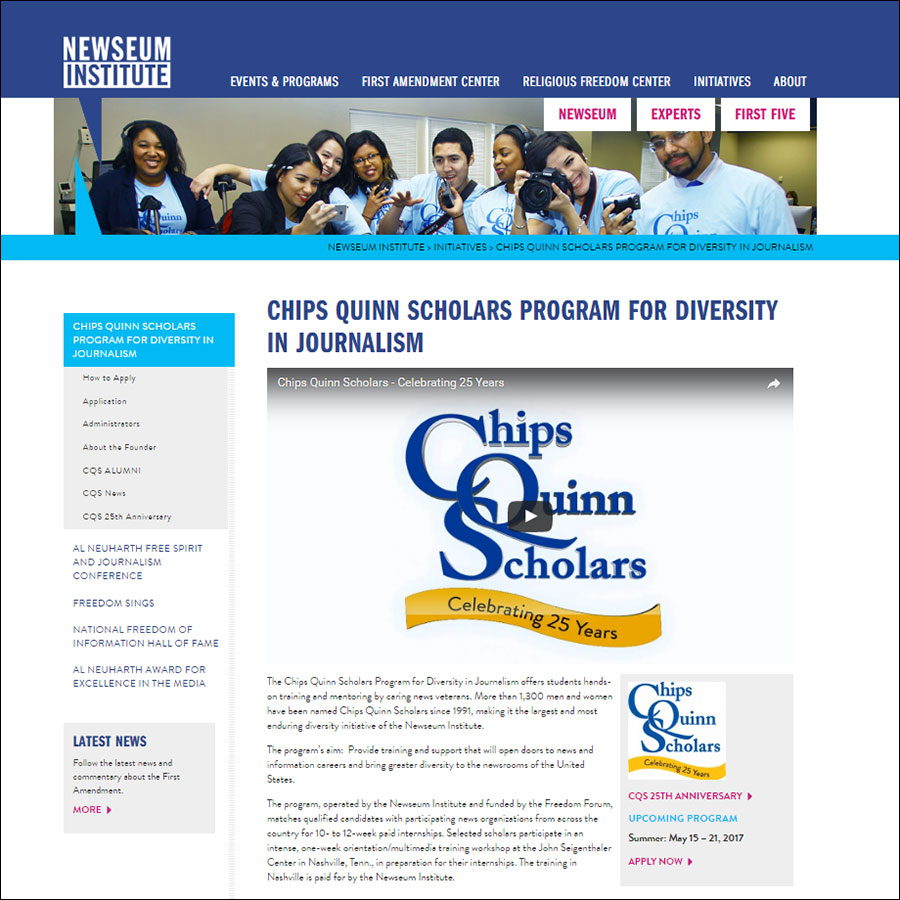 The Chips Quinn Scholars Program Helps Bring Greater Diversity to US Newsrooms
By Yue Tang
Columbia, Mo. (March 3, 2017) — Missouri School of Journalism senior Olivia Peterkin is a winner of the highly selective scholarship for the Chips Quinn Scholars Program for Diversity in Journalism.
Peterkin, from Honolulu, is a dual major in investigative journalism and international peace studies. She is the recipient of several journalism and other scholarships. Peterkin currently serves as an advanced reporter on the community beat at the Columbia Missourian. She will graduate with her bachelor's degrees this May.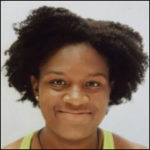 The program, operated by the Newseum Institute and funded by the Freedom Forum, aims to provide training and support that will open doors to news and information careers and bring greater diversity to the newsrooms of the United States. The program matches qualified candidates with participating news organizations from across the country for 10- to 12-week paid internships. Peterkin will intern at the Commercial Appeal in Memphis, Tennessee.
Prior to starting their internships, the scholars participate in an intense, one-week multimedia training workshop at the John Seigenthaler Center in Nashville, Tennessee, in preparation for their internships the week of May 15. The training in Nashville is paid for by the Newseum Institute and includes travel expenses. The scholars program also comes with a travel stipend to be used during the internship.
The Chips Quinn Scholars Program for Diversity in Journalism offers students hands-on training and mentoring by caring news veterans. More than 1,300 men and women have been named Chips Quinn Scholars since 1991, making it the largest and most enduring diversity initiative of the Newseum Institute.
Updated: August 15, 2019
Related Stories