Master's Student Selected for Alfred Fleishman Diversity Fellows Program at FleishmanHillard
Donovan Ferguson Will Work at the Agency's Washington, D.C., Office
St. Louis (Oct. 25, 2013) — Master's student Donovan Ferguson has been selected to participate in the Alfred Fleishman Diversity Fellowship program. He is one of 19 Fellows who will be placed in 11 of FleishmanHillard's offices across its U.S. network. Ferguson, a Washington, D.C., native, will work at the agency's office there.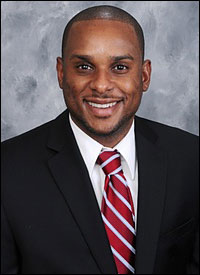 The program, part of FleishmanHillard's Diversity Matters initiative, addresses the need for more diversity in the advertising and public relations industries. It provides six- to 12-month paid fellowships, including benefits, to seniors, recent graduates and graduate students at U.S. colleges and universities. One of the goals of the program is to prepare Fellows for careers in the communications industry, including full-time employment with FleishmanHillard.
Donovan is a dual degree student at the University of Missouri. He completed his law degree in May 2013 and will graduate with his master's degree in journalism in December 2013. Ferguson earned his bachelor's degree in broadcast journalism from American University.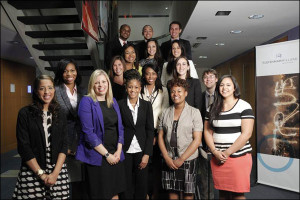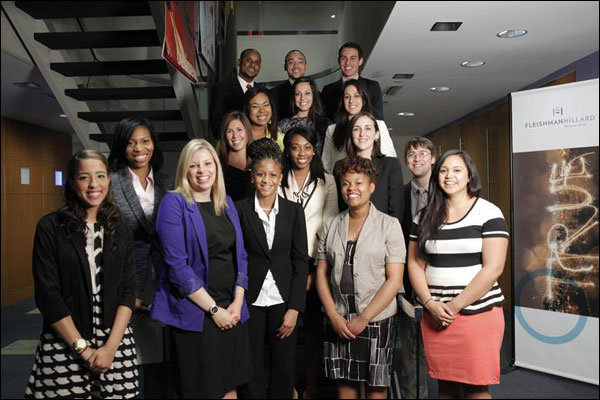 "Our firm is immensely proud to offer a program that provides young professionals the opportunity to launch their careers in our dynamic industry," said Dave Senay, president and CEO of FleishmanHillard. "I know their passion, energy and ideas will position them for success and strengthen our capabilities. I'm proud of the way they represent the critical mission of this program – to help bring a richer diversity to FleishmanHillard and the communications industry as a whole."
The program was named in honor of Alfred Fleishman, the agency's co-founder and a pioneer of modern public relations. Fleishman was a champion for promoting human rights, connecting people from diverse backgrounds, and breaking down communications barriers.
FleishmanHillard received the Missouri Honor Medal for Distinguished Service in Journalism in 2013 for decades of commitment to the highest standards of strategic communication.
Updated: July 21, 2020
Related Stories
Expand All
Collapse All
---