2 Seniors Selected for 'Most Promising Multicultural Students Program'
The American Advertising Federation's Initiative Promotes Diversity and Inclusion Within the Industry
By Caroline Murray
Columbia, Mo. (Nov. 6, 2014) — Two Missouri School of Journalism undergraduates have been selected for the 2015 Most Promising Multicultural Students Program sponsored by the American Advertising Federation.
Ebony Francis and Anthony Tovar, both seniors studying strategic communication, were among the 50 students from around the nation selected by a panel of industry judges. Members of the 200 AAF college chapters nationwide were eligible to apply. The annual MPMS Program is part of AAF's initiative to promote diversity and inclusion within the industry.
The students will be flown to New York City on Feb. 1 by AAF for a four-day industry immersion program, which includes professional development workshops, agency visits and a recruiter's expo.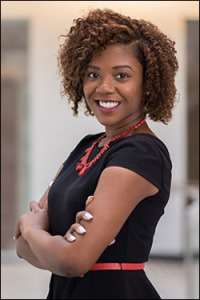 "Ebony and Anthony stretch themselves to go beyond just the classroom experience, seeking out every opportunity through internships and extracurricular activities to develop their skills for their future careers," said Holly Higginbotham, assistant professor who serves as faculty adviser for AAF Mizzou. "They are both so deserving of this honor and exemplify the kind of students we have in the strategic communication program."
Francis is passionate about increasing diversity in the media industry. She was selected for the American Association for Advertising Agencies' 2014 Multicultural Advertising Internship Program and served as an account management intern at DigitasLBi in San Francisco during the summer of 2014. Francis has held previous internships at AAF in Washington, D.C., where she learned a great deal about the ethics of advertising, and at Adkarma, an online advertising company in Columbia, Missouri. Francis is from Orlando, Florida.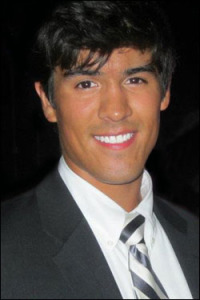 Francis, who is active in the Mizzou AAF chapter, said it is an honor to be selected for this recognition.
"AAF is an organization that has had a major impact on my journey in the advertising industry so far," Francis said. "It's humbling to know that top advertising professionals see future potential in you and what you'll do in this industry."
Tovar is focusing his studies on account management. In summer of 2014, he was an account management intern at Momentum Worldwide, a full-service global advertising agency. He also interned with the National Association of Construction Contractors Cooperation in Kansas City in the summers of 2012 and 2013. Tovar has served as the vice president of programming for the Mizzou AAF chapter for two years and was also an AAF-KC scholarship award recipient. Tovar is from Lee's Summit, Missouri.
Tovar credits the School with helping him grasp the scope of the advertising industry and how to get established.
"The organizations, the clubs, the companies and of course, the people and professors all have helped me arrive at where I am today," Tovar said. "I believe our journalism school really is one of the best in the nation, and I feel extremely prepared for what is next."
About the AAF
The American Advertising Federation (AAF), the nation's oldest national advertising trade association and the only association representing all facets of the advertising industry. Headquartered in Washington, D.C., AAF acts as the "Unifying Voice for Advertising." The AAF's membership is comprised of nearly 100 blue chip corporate members comprising the nation's leading advertisers, advertising agencies, and media companies; a national network of nearly 200 local clubs representing 40,000 advertising professionals; and more than 200 AAF college chapters with over 5,000 student members. The AAF operates a host of programs and initiatives including the Advertising Hall of Fame, the American Advertising Awards, the National Student Advertising Competition, the Mosaic Center on Multiculturalism, and summer Ad Camps for high school students.
Updated: July 31, 2020
Related Stories
Expand All
Collapse All
---