Humans of Strat Comm: Mary Jane Rogers
Columbia, Mo. (April 10, 2017) — Mary Jane "MJ" Rogers has refused to be put in a box since the age of three.
When MJ lost her hearing due to bacterial meningitis at the age of three years old, doctors told her that she would likely have a fourth-grade reading level as an adult. Instead of being discouraged, she decided to push the boundaries.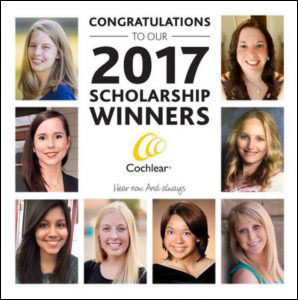 Her life changed when she received her cochlear implant.
"Before the cochlear implant, my world was relatively silent," said MJ, who is currently working on her master's degree. "I couldn't detect the melody of wind rustling leaves or the hum of the air conditioning at school. After the cochlear implant, my world was anything but silent. I talk on the phone. I constantly listen to music. I love to join debates in class and laugh amongst friends at restaurants."
MJ's cochlear implant is also the reason she was awarded the Graeme Clark Scholarship. The Graeme Clark Scholarship is awarded to nucleus cochlear implant recipients on the basis of academic achievement and a demonstrated commitment to the cochlear ideals of leadership and humanity.
"The cochlear implant helped me reach my full potential and gave me the capacity to connect to the hearing world in a powerful way, so receiving an award from the company that changed my life was incredible," MJ said.
After being diagnosed with her hearing loss, MJ turned to writing. She grew a passion for poetry and storytelling. It is partially the reason she attends the University of Missouri…well, that, and the fact that she is a legacy. Mizzou was home to her great-grandparents, grandparents, parents and her aunt and uncle, so it only made sense that it would be her home as well.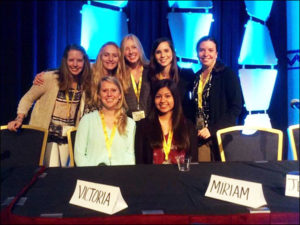 At Mizzou, MJ has accomplished a lot. Her senior year, she was content manager for MOJO Ad, working on the Enterprise CarShare campaign; her team ended up winning the client pitch. Now, she is working on her thesis to discuss the rising trend of brands that use feminist ideology and women's empowerment rhetoric to sell products. She hopes this will help her and whatever agency she works for learn to be more inclusive of women, people of color, religious minorities and people with disabilities in the advertising industry.
She has worked hard to get out of that box by dreaming big and accomplishing her goals.
"I learned at a young age that when you're deaf, hard work isn't an option," MJ said. "It's a necessity. And as soon as I stopped limiting myself by society's expectations, I realized that anything was possible. My determination, coupled with a positive attitude, is the key to my success."
Updated: October 16, 2020
Related Stories
Expand All
Collapse All
---