Teoh, Heo Share Experiences as International Students
Columbia, Mo. (July 22, 2019) — When Walter Williams founded the world's first School of Journalism in 1908, he wanted it to have an international presence. In addition to founding MU's J-School, Williams later helped start China's first journalism school in 1928 and sent scholars from Mizzou to teach at Chinese universities.
As a result of MU's continued commitment to being a player on the global educational stage, several international students are currently studying journalism at MU. Two students studying strategic communication are seniors Ian Teoh, born and raised in Singapore, and J.E. Heo, who is originally from South Korea.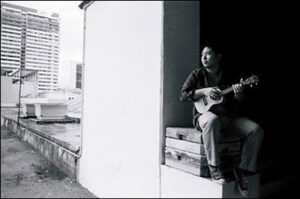 Teoh was not initially interested in going abroad for college. "You don't generally grow up in Singapore wanting to leave, but you always get the sense there's a wider world out there and America is very much a part of that," he said.
Once he did decide that studying in the United States was the best option for his future, he chose MU primarily because of its journalism reputation. Initially, he wanted to apply his journalism degree to pursue what had been his lifelong passion of writing, but as he got settled in his new home, his interests and ambitions started to evolve.
"I didn't know much about strat comm before I came to Mizzou, but I became really inspired by the power of public relations and its positive influence in people's lives all around the world today," Teoh said. "PR can bring so much joy and laughter to people, and I really wanted to help spread that."
Outside of class, Teoh has immersed himself in the campus community. He is a member of MUTV and STRIPES, a free, confidential ride service to help MU students get home safely on the weekends. In his free time, he listens to, writes and plays music and reads nonfiction. He cites The Atlantic as his favorite source of journalism.
He is unsure at this time where his post-graduate plans lie, be it in Missouri, Singapore, or elsewhere in the United States. Should he leave the Midwest, what he will miss the most is the warmth and hospitality of the people.
"It was really unsettling at first to have people just walk up and talk to you because back home they're either crazy or trying to sell you insurance," he said. "But over time I really came to love it. It feels liberating to me to be able to talk to almost anybody, and every person is a universe with their own stories to tell and explore."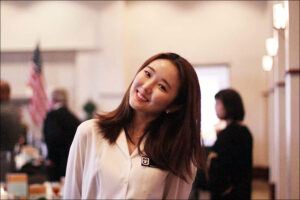 Heo took a slightly different path to mid-Missouri. Born in South Korea, her family moved to Columbia when she was a young child to support her mother's career. She stayed in Columbia for all of elementary school and one semester of middle school before returning home to South Korea. She remained there until she chose to return to the United States for her college years.
Although South Korea is known for its outstanding educational system, Heo felt the American university system gave her the best chance to develop as a whole person.
"The education system in South Korea is very competitive," she said. "It's all about entering the best university and we get educated that way – to value success. In the U.S., a much wider array of clubs and different experiences are offered, and students are taught that there is much more to life than enrolling in a top university."
For Heo, MU was an easy choice because of her familiarity with the town of Columbia, but she arrived on campus a lot less set on the J-School than Teoh. Instead, she chose to be a journalism major through a process of elimination.
"I was certain that the J-School was a better option over any other major, but I wasn't so sure that is was the place for me," she said. "I always doubted myself about what I can do or what I should do when I go into university. I erased other majors such as political science, statistics, and so on, the majors that I was not interested in, and so I was left with the J-School."
Because of her years of living in both South Korea and the United States, she identifies as neither fully Korean nor fully American. Instead, she believes that she has detached herself from both cultures and is a part of a "third culture."
"Because of my unique childhood, I was exposed to a variety of cultural influences. My interpretations of things are different than most, and I have more dimensions to my thoughts. I don't think this would have been possible if I did not come to America for university."
Teoh and Heo are both on track to graduate in May 2020.
Updated: November 30, 2020
Related Stories
Expand All
Collapse All
---