Humans of Strat Comm: Madison Stanze
Columbia, Mo. (Aug. 9, 2017) — Kansas City native Madison Stanze has had a tenacious approach to life ever since she can remember. When she was five years old, she had a dream to go to Paris and made a deal with her dad; if she achieved all A's throughout her 12 years of elementary, middle and high school she'd get to go to France. It was a bet her dad was happy to take and Madison was determined to accomplish. When she was named valedictorian of her high school with a 4.0 GPA, her dad proudly kept his promise.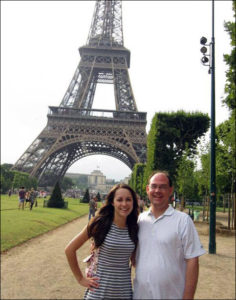 "When I made that deal with my dad, it taught me how to set a goal and be willing to work hard for it – even if it takes 12 years," Madison said. "I approach almost everything I encounter in life like I did when I was five; if I can dream it, then I can make it happen."
Her Mizzou experience has been no different. From being tapped into Omicron Delta Kappa, a prestigious secret society, this past spring to holding multiple leadership positions throughout campus, Madison has not let any obstacle get in her way.
This summer, Madison was in New York City as an earned media intern at W20 Group, a marketing and communication company. As an intern, Madison was on the healthcare team and works with pharmaceutical companies, non-profits, and other healthcare companies. She built media lists, organized media audits and did various research for clients such as building a list of engaging followers on Twitter. Her experience was very hands-on and she was trained like a member of the team.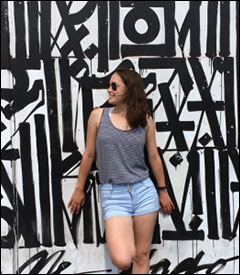 Working in New York was always a dream for Madison, but one she never expected to happen this soon. However, when she took a chance applying for W20 Group and got accepted, it was an offer she couldn't refuse.
"I decided to do the internship because I wanted to put myself out of my comfort zone," Madison said. "I was also just drawn to New York City because there's just so much opportunity. Everyone comes here because it's the place that has the tools you need, whatever you want to do."
This fall, Madison will begin her senior year as an account executive for MOJO Ad, the premier full-service, student-staffed professional advertising agency at the Missouri School of Journalism. She will also serve as the vice president for Mizzou's chapter of the American Advertising Federation, an Honors College Student Ambassador and a student manager at Infusion, a campus dining service.
Updated: October 23, 2020
Related Stories
Expand All
Collapse All
---