MOJO Ad Students Visit 8 Minneapolis Advertising Agencies and Media Companies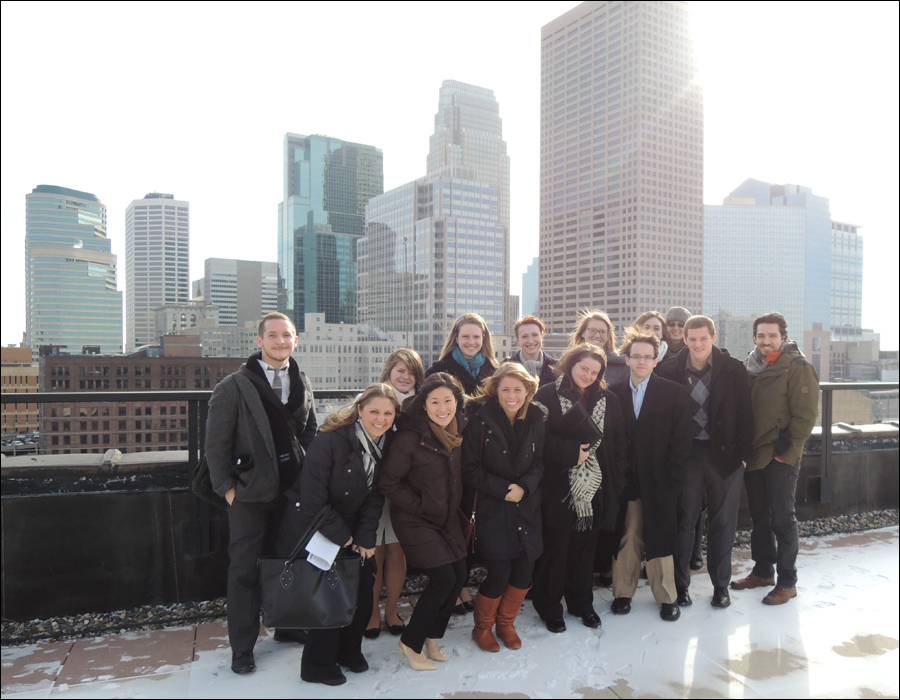 The Group Shared Insights about 13- to 17-Year-Olds in the 'State of the Next YAYA' Presentation
By Sam Presperin
Public Relations Account Executive
MOJO Ad
Columbia, Mo. (March 12, 2013) — Twelve MOJO Ad students from the Missouri School of Journalism recently visited eight Minneapolis advertising agencies and media companies to learn more about the Minneapolis market, discuss agency life and present the "State of the Next YAYA" (Youth and Young Adult) report.
The students visited agencies that produce advertising and public relations campaigns for some of the world's most popular brands such as Subaru, Target, Purina and McDonald's. The students, who are interested in careers in account management and creative services, learned about each company's culture through office tours and meetings with human resource professionals. The students also participated in discussions about agencies' current client work.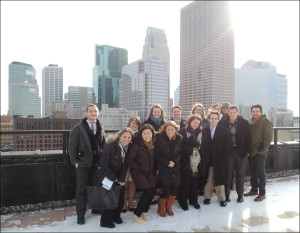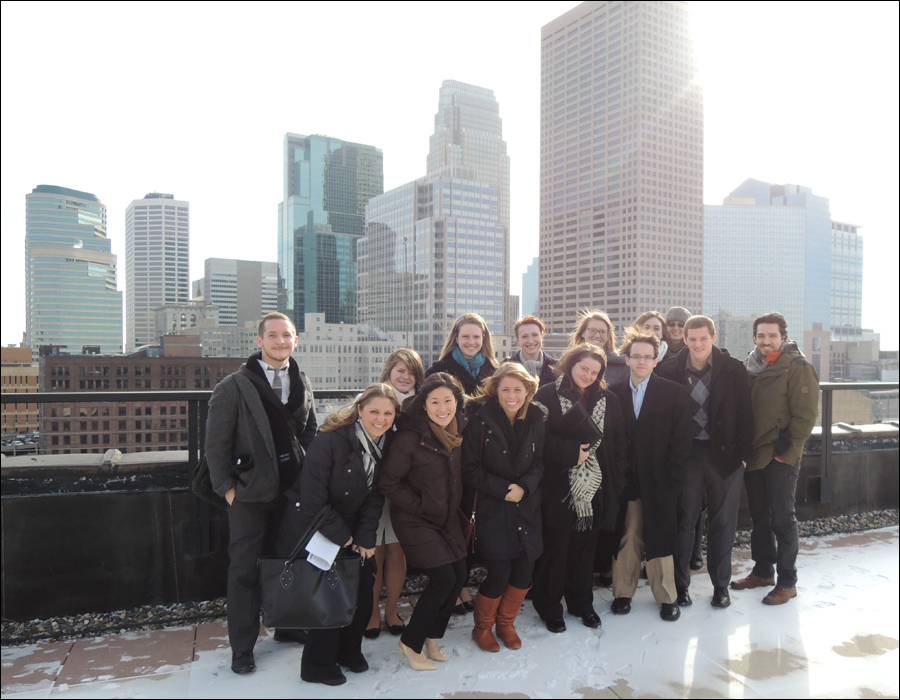 Some of the visits were hosted at offices where school and/or MOJO Ad alumni are now working, including Julie Batliner, BS, AgJ '96, senior partner at Carmichael Lynch Spong; Kerry Krepps, BJ '74, creative director and owner of Riley Hayes; and Kim Garretson, BJ '73, founding partner, Ovative/Group. The sites were:
At each agency students presented the "State of the Next YAYA" report to senior management and company employees. The report analyzes research conducted about current 13- to 17-year-olds regarding their habits as consumers and social media usage. Companies seek this information to better understand how to reach and advertise effectively to this emerging market.
The report builds on annual research that MOJO Ad has conducted on 18- to 24-year-olds. Major corporations and other organizations – among them Hallmark, Redbox, Famous Footwear and the U.S. Fish and Wildlife Services – have worked with MOJO Ad to produce advertising campaigns to reach this demographic. MOJO Ad, launched in 2005, is the school's student-staffed, professional-services agency.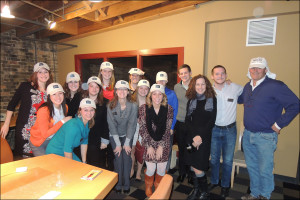 MOJO Ad expanded its research focus to include 13- to 17-year-olds at the request of agencies visited during the 2012 trip to Chicago.
"There were a lot of questions about young people who are now 13-17 and how they might be different from the current YAYA audience," said Barbara Ifshin, associate professor and MOJO Ad director. "So this year, we explored this younger audience and how they may be the same or different when they enter YAYA-dom."
A question-and-answer session followed the YAYA presentations.
"They truly captivated their audience by unveiling key trigger points from this generation," said Brooke Lattin, account executive at Risdall Advertising. "They gave Risdall an inside look at the next target demographic."
The students were impressed by agencies, the vibrant Minneapolis advertising scene and city life. Caroline Merten, a MOJO Ad copywriter, said she felt like more of an advertising professional at each office than a visiting student.
"It was really helpful in preparing me to take the next steps in my career," Merten said.
Updated: July 14, 2020
Related Stories
Expand All
Collapse All
---