Research Provides New Insights into Youth and Young Adult Market
Those Ages 18 to 24 Are Creating a New Version of the American Dream, Study Finds
By Kara Simon
Public Relations Account Executive
MOJO Ad
Columbia, Mo. (March 31, 2016) — The just-released State of the Youth and Young Adult (YAYA) Report can help marketers and businesses wanting to attract, hire or retain those ages 18 to 24. The annual study is produced by MOJO Ad, the premiere student-staffed, professional services advertising and public relations agency at the Missouri School of Journalism.
The comprehensive findings include research-driven insights derived from extensive secondary research and a national survey of more than 500 YAYA consumers. New topics in the 2016 report include the 18-to 24-year-old perspective on politics, news, technology, the impact of social media, activism, job hunting and the sharing economy.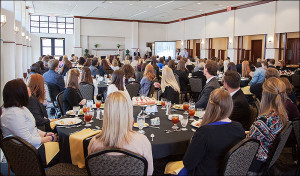 Among the general findings:
YAYA consumers don't accept old paradigms related to their parents' American Dream. Theirs is the New American Dream, an updated version they can make their own.
They are no longer dreaming of white picket fences or material objects.
They value uniqueness and diversity.
They would rather share than own.
They value experiences over possessions and believe individuality is more important than conformity.
"Marketers eagerly await the annual State of the YAYA Report since it combines science and the invaluable insights of Mizzou YAYAs themselves," said Margaret Duffy, chair of Strategic Communication and executive director of MOJO Ad.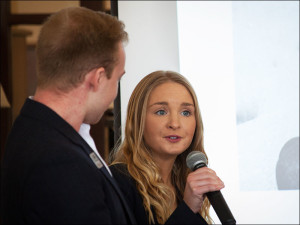 Some of the insights may surprise advertisers, Duffy noted. One example is to avoid youthful slang because by the time advertisers know it, the terms are already out of date.
Members of the MOJO Ad staff present the annual report to industry professionals. Most recently, they addressed more than 80 recruiters from top agencies across the country visiting campus for the Strategic Communication Career Fair.
"VML's experience at the career fair and State of the YAYA Report reaffirmed trends we've been seeing with millennial recruitment," said Kimberly Spencer, VML senior manager of talent acquisition. "How a company's goals and mission statement align with personal values is important to this generation, as is community involvement and social awareness."
A presentation at the corporate headquarters of St. Louis-based Ameren Corporation is planned for April.
The 2016 State of the YAYA Report is free and can be downloaded on the MOJO Ad www.mojo-ad.com website.
Updated: September 22, 2020
Related Stories
Expand All
Collapse All
---