MOJO Ad Releases 2011 'State of the YAYA'
New Report Provides Insights about the 18-to-24-Age Group, Including How They Use Social Media, Desire Feedback and View Decision Making
By Kimberly Long
MOJO Ad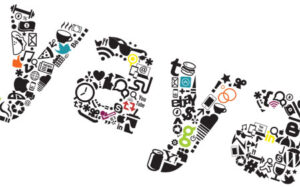 Columbia, Mo. (Oct. 24, 2011) — New phones purchased in the coming year by those in the 18-to-24-age group will almost certainly have Internet capabilities, according to the just-released 2011 "State of the YAYA" (Youth and Young Adult) report.
The report's wide-ranging findings reveal that people in this life stage expect brands to interact with them, they identify personal happiness as a primary motivator, and most are dropping cable services to watch shows online. They see decisions as temporary and changeable. Most say they present themselves differently on LinkedIn than they do on Twitter. The report highlights that the YAYA life stage craves feedback in their social and professional lives. For example, they want employers to frequently tell them how they're doing in their jobs.
MOJO Ad, a student-staffed professional services advertising agency at the Missouri School of Journalism, develops the annual report to help marketers and agencies reach this ever-changing demographic. MOJO Ad uses the information for campaigns it develops for national clients. These have included Redbox, Hallmark, YUM! Brands, Purina and U.S Bank.
"The 'State of the YAYA' breaks down how this mysterious group ticks," said  Stephanie Padgett, an assistant professor and member of the MOJO Ad management team.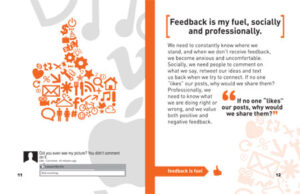 MOJO Ad used secondary research and the students' own insights about the youth market in developing this comprehensive view of the 18-to-24-age group. Each section of the 62-page document highlights key insights about how this highly skilled and technologically savvy group consumes, shares and interprets information. The final section provides pointers for those wishing to market and work with them. The appendix includes sources for the facts and figures included in the booklet.
The insight areas include:
Best self.
Fakeness.
Feedback is fuel.
Change the world.
Standing still.
Always changing.
Search for happiness.
Owning independence.
Customization.
Plugged in.
Realistic/optimistic.
Convenience.
YAYA pointers.
"The expertise we provide at MOJO Ad is unique with the combination of YAYA intuition and solid research," said Margaret Duffy, associate professor and CEO/co-founder of MOJO Ad. "Clients come to us because they realize the distinct and specialized service we can provide."
Updated: June 4, 2020
Related Stories
Expand All
Collapse All
---