MOJO Ad presents 2020 State of the YAYA: Under No Illusion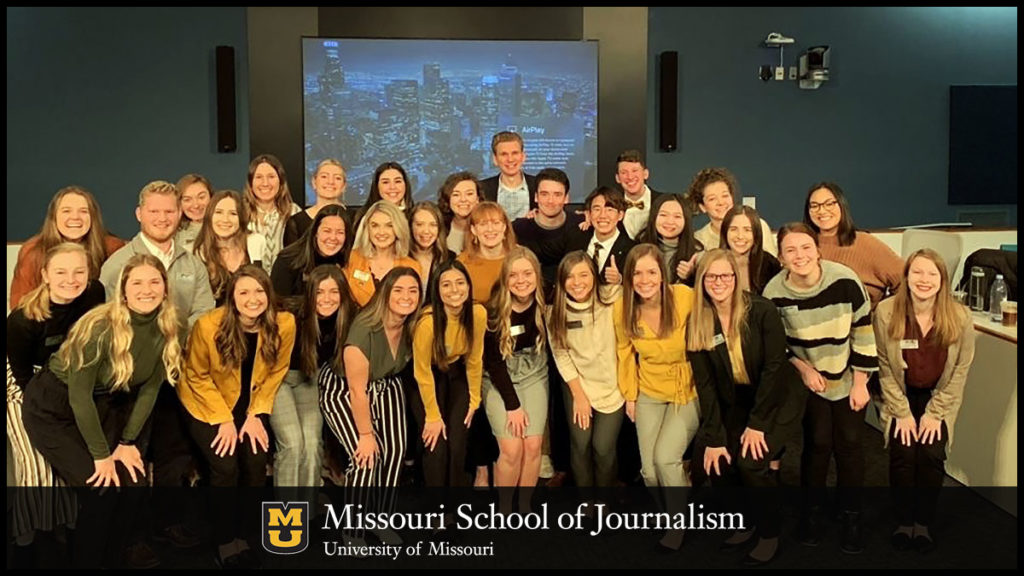 Missouri School of Journalism strategic communication students uncover in-depth research on the 18- to 24-year-old market
By Jerry Duggan, Maddie Dunkmann, Jordan Helterbrand, Jennifer Fowler
Columbia, Mo. (Dec. 10,2019) — MOJO Ad, the premier, student-staffed ad agency at the Missouri School of Journalism, helped pave the way for marketers across the country to target the 18- to 24-year-old demographic. They uncovered nine insights about the Youth and Young Adult market and presented them through the annual State of the YAYA Live Webcast on Dec. 3, 2019.
This year's report comprised three different volumes: Depth, Totality and Duality. Depth explored the YAYA market's attitudes towards topics like politics, mass media and sustainability. Totality uncovered the target's thoughts on mental health, employment and finances. Lastly, Duality focused on how YAYA consumers view dating and relationships, social media consumption and gender expression.
This state-of-the-art research was conducted by 33 strategic communication students, who deployed a nationwide research survey to more than 700 respondents. The results of this survey gave the students unique insight into the minds of the target, which they coupled with secondary research to curate this year's State of the YAYA report.
"Getting inside the mind of the YAYA individual has been a real roller coaster," said senior Aaron Carter, MOJO Ad account executive . "We've been digging deep over the past few months to discover almost everything about them, from their likelihood to vote in the next election to their deal-breakers when it comes to employers."
"It feels really good to be able to call ourselves experts on all things young, since we were literally doing in-depth research on ourselves and how our demographic operates," said senior Maya Patel, MOJO Ad researcher.
The research data that spans across these three volumes is aimed directly at marketers and others who want to reach out to and connect with young people. MOJO Ad invites marketers and researchers across industries to dive into these insights and get to know the YAYA market.
"This semester's MOJO Ad staff did an incredible job compiling this year's report," said Jon Stemmle, professor and faculty group chair, strategic communication. "To gather all of this data, analyze it, write it up into three beautifully-designed volumes and create the presentation and videos in one semester is just so impressive. We're so proud of all the students and what they've accomplished."
Within the first week, the webcast of the presentation on Facebook had amassed more than 2,000 views.
The full report with all three volumes is available for download at mojo-ad.com.
Updated: December 10, 2019
Related Stories