MOJO Ad teams finish the semester remotely, present findings amid COVID-19 pandemic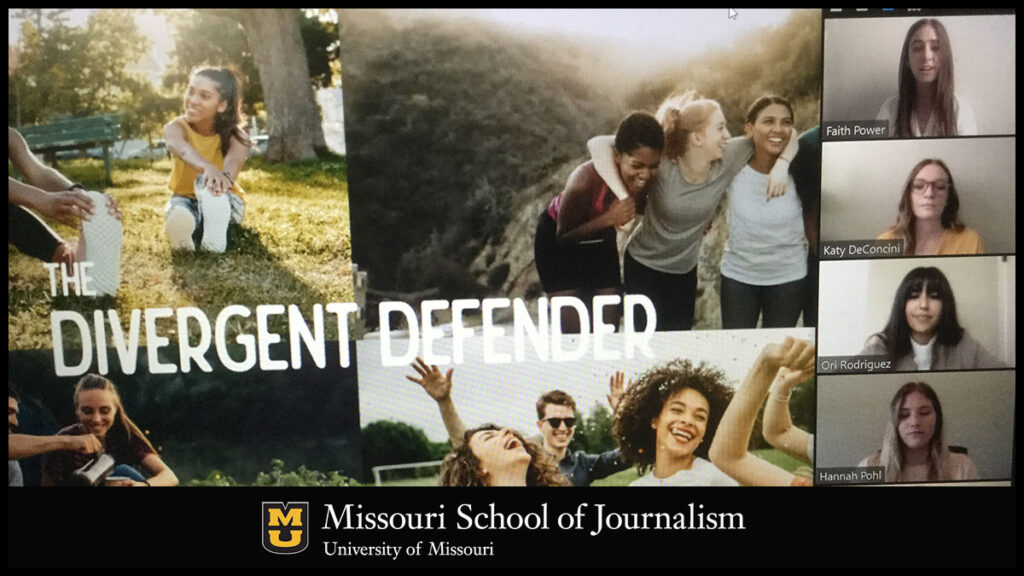 Spring 2020 clients included the Missouri Department of Conservation and Nevada Department of Wildlife.
By Jerry Duggan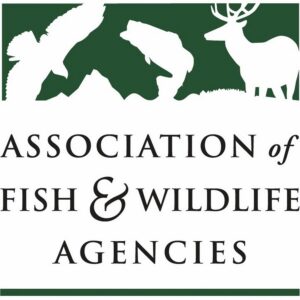 An indispensable part of every strategic communication senior's final semester at the Missouri School of Journalism is the capstone experience.
Although this year's spring semester looked a little different from previous ones, with all classes moving online in mid-March due to concerns about COVID-19, that didn't stop some of the J-School's best and brightest in MOJO Ad from putting together quality work for their client, the Association of Fish and Wildlife Agencies (AFWA). AFWA is an umbrella organization that represents state and wildlife agencies in North America, two of which worked specifically with MOJO students this spring: the Missouri Department of Conservation (MDC) and Nevada Department of Wildlife (NDOW).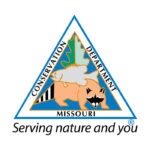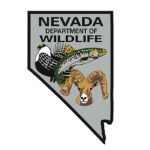 This spring's MOJO staff consisted of three teams, which the students named Venex, Vista and Ampersand. The teams, each made up of 11 students, presented their findings to their clients over Zoom on May 5. The presentation focused on the team's findings regarding the 18- to-24-year-old market's attitudes, perceptions and feelings about conservation.
While the presentations went smoothly, it took a lot of teamwork and cooperation in the face of the mid-semester move to online work.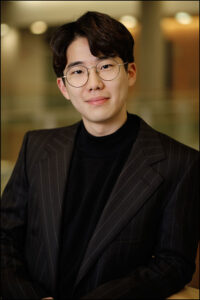 Since the pandemic, MOJO Ad students were scattered across the country with some remaining in Columbia, others returning to their parents' homes out-of-state and one student, Jihwan Aum, returning home to his native South Korea. Aum, a researcher on team Vista, thought he would be able to handle the transition and 14-hour time difference seamlessly, but found that his biological clock got the best of him at times. "When I made a decision to fly back home, I was pretty sure I was going to be able to handle it just fine," he said. "However, I quickly realized that human biorhythms do not work based on my desired timeline."
Still, despite being spread all over the country (and world), his team, like the others, came together and put differences in schedule aside to meet and put together a quality product for their client. "My teammates were extremely supportive of my situation," he said.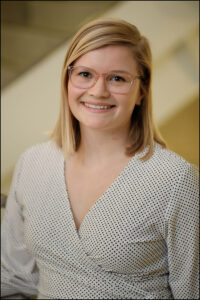 Even with teams being close-knit, the move to all remote coursework presented significant challenges, especially when it came time to complete the more technical aspects of the project. Olivia Land, a video producer for team Venex, which was later named the winning team, found that it was especially challenging to do her part remotely. "A lot of the ideas I had for video content creation totally hit the fan when we moved to remote learning because it wasn't safe to shoot video in public anymore, which was frustrating," she said. "But it challenged me to get more comfortable with motion graphics and animation, which are good skills to have going forward professionally."
Determined to make the best of a less-than-ideal situation, the leadership of each team did their best to keep members on track and continue working on a quality product for the client.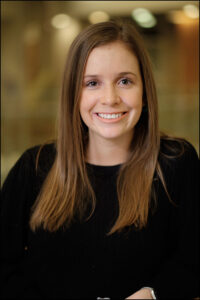 "While things got frustrating at times, we all reminded ourselves that we still had a lot of potential to put together a great campaign," said Grace Corley, an account executive for Vista. "Being apart made us be that much more appreciative of, and productive with, the time that we did have together, even if it was over Zoom. We rehearsed our presentation many times before the big day, so we felt ready to go."
The students did a combined presentation of primary and secondary research before splitting up to discuss their team's specific tactics and recommendations for the client, which the teams kept secret from each other throughout the semester.
Although moving everything online came with its challenges, instructors and clients alike were impressed with how the students responded, given the circumstances.
MDC Resource Science Division Chief Jason Sumners and Communication Chief Heather Feeler came away impressed with the quality of work and were particularly heartened by the students' findings in terms of the emotional connection the 18 – 24 year-old youth and young adult (YAYA) audiences feel to the outdoors.
"I was surprised by the amount of nostalgia the students found that our target audience had towards the outdoors, since this is a generation we typically see as less involved in the outdoors than previous ones," said Sumners, who was a primary client contact for MOJO Ad. "It was a surprise to hear the intensity of that nostalgia, but definitely a good surprise."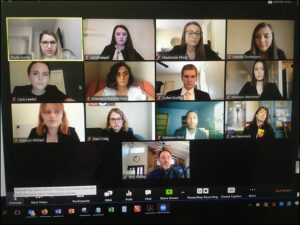 NDOW Wildlife Diversity Division Chief Jennifer Newmark, Director Tony Wasley and Chris Vasey of the Conservation Education Division were impressed with the overall preparedness and professionalism of the teams.
"The way the presentation was put together was unbelievably seamless," Newmark said. "A casual observer would have had no idea that we weren't all in the same room."
Wasley commented on the students' overall body of work presented. "The presentations had a little bit of everything: social science, graphic design, communications, and marketing," he said. "The whole thing was well executed across the board."
For Jon Stemmle, co-director of MOJO Ad and chair of strategic communication, and the other faculty involved in the project, the perseverance of the students through a series of challenges is what stood out.
"We're all just so proud of how the students handled the adversity they encountered this semester," he said. "Aside from the setting being on Zoom, this was as good as any presentations we've had in the past. They overcame so much to get to that final client presentation and they just did an amazing job."
As rewarding as this experience was for the clients, it was perhaps even more beneficial for the students, in terms of skill development. "Through all that's gone on this semester, my team showed that they can adapt, take things with a grain of salt, and celebrate little victories even during a difficult time," said Corley. "I can't wait to see what my teammates go off and accomplish in the professional world, using the skills we learned this semester."
MOJO Ad Spring 2020 Team Rosters
Team Venex

Aaron Carter
Maddie Watson
Jaclynn Street
Maya Patel
Angela Montano
Eileen Sheeran
Paige Stortz
Ashton Stegman
Olivia Land
Lacey Paul
Noah Boucher

Team Ampersand

Skyler Corby
Mackenzie Elliott
Maddie Dunkman
Cara Lawlor
Solomon Davis
Anastasia Papanikolaou
Kathryn McGarr
Caroline Apel
Cullen Ecoffey
Madison Stemmler
Dani Craig

Team Vista

Grace Corley
Faith Power
Katy DeConcini
Ji Aum
Ally Hill
Maddie Polonus
Adrianna Talavera
Marguerite Seaton
Oriana Rodriguez
Hannah Pohl
Elizabeth Hicks
Updated: January 29, 2021
Related Stories
Expand All
Collapse All
---