MOJO Ad Provides Redbox with Creative Integrated Marketing Solutions for Their Campus Initiative
By Aleigh McKay, Krista Meany and Caitlin O'Byrne
MOJO Ad Public Relations Team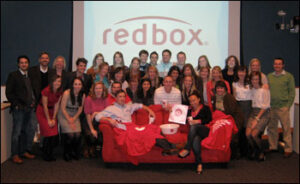 Columbia, Mo. (Dec. 10, 2010) — Redbox, a movie-rental industry giant with convenient and simple one-dollar rentals, looked to MOJO Ad to increase brand awareness in the college demographic and develop a plan to launch new Redbox locations on campuses nation-wide.
MOJO Ad is the Missouri School of Journalism's student-staffed, full-service strategic communication agency. With a specialization in the YAYA (Youth and Young Adult) market, which is defined as people ages 18-24 years old. Since Redbox needed advertising solutions for their university initiative, MOJO Ad was the perfect fit.
Three MOJO Ad teams stepped up to the challenge Redbox presented in August 2010, with the incentive that one outstanding campaign would be chosen for future implementation. Students immersed themselves in primary and secondary research conducted by their peers and from these consumer insights they developed strategic and creative campaigns to reach the 18-24 year old market. Each team grounded themselves in the business from the company briefing by Redbox brief and leveraging the company's major business drivers in their campaigns.
Redbox executives Denise Gilmore-McPhereson, marketing associate in client marketing, and Michael Georgoff, director of business development, joined MOJO Ad for presentations Dec. 3 in the Fred W. Smith Forum of the Reynolds Journalism Institute. Other Redbox executives watched a live telecast from their Chicago office.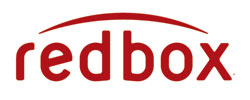 Both Gilmore-McPhereson and Georgoff were impressed with the pitches from each MOJO Ad team, commenting on their professional quality and strategic creative executions.
"The teams stacked up very well to professional agencies, and the highest quality ones were on par with pitches we've seen from world-class professional agencies in Chicago," said Michael.
Even with the same challenge, each team took a different approach in generating a solution.
"Start Something" Campaign
Team Beryllium tapped into the realm of "social initiators" and leveraged their influential talent to "start something" – a movie night with their friends. A friendly and mischievous brand personality, Pip, would spark the social initiators to rent from the campus Redbox kiosk. Pip would spread his message through guerilla tactics, rewards programs and drive users to a Facebook application, which was the hub of the campaign.
"Unbox the Fun" Campaign
Team Dalniente developed a campaign focusing on the fun that comes out of a Redbox. The campaign positioned Redbox as the gateway to an epic night, and delivered the message through campus media, word-of-mouth and promotional event tactics.
"Time to Play" Campaign
Team Velocity took a different approach by reaching out to Balance Seekers who are looking for a spontaneous escape. With a combination of traditional, guerilla and social tactics, the team looked to give students a break from their busy college life when they needed it most!"
Though Redbox executives had a tough decision to make between the three teams campaigns', they chose Team Velocity's solution. While Redbox found strengths in each team's strategic and creative solutions, Velocity's campaign could resonate not only with college students but also with a broader target. Redbox also commented on their noteworthy incorporation of a variety of engaging and attention-grabbing tactics.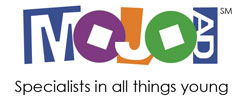 For the students, the experience offered them the opportunity to grow as professionals and learn about advertising in a real agency situation.
"Redbox is a well-known national brand and a perfect fit for college students. So, building this campaign was really fun," said Molly Paskal, media planner on Team Beryllium. "I learned the ups-and-downs of an agency and saw how a team effort could pull off a huge success."
Updated: May 19, 2020
Related Stories
Expand All
Collapse All
---