Barbara Ifshin Receives the MU Excellence in Education Award
Strategic Communication Faculty Member Cited for Work with MOJO Ad
Columbia, Mo. (April 19, 2011) — Barbara Ifshin, a member of the strategic communication faculty and director of account management and planning for MOJO Ad, is a recipient of the 2011 Excellence in Education Award at the University of Missouri.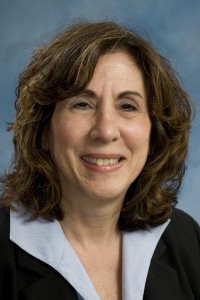 Members of the campus community nominate those faculty, academic administrators and staff who have made significant contributions to the out-of-class learning experiences for MU students for the award each year. Created by the Division of Student Affairs, the award celebrates how critical these experiences are to student learning and personal development.
"We always knew she was terrific," said Margaret Duffy, chair of the strategic communication faculty. "It's great to have our greater University community members know it, too."
Under Ifshin's leadership, MOJO Ad develops strategic communication campaigns to reach the 18-24 age group for national clients. These have included Hallmark, Redbox, Yum! Brands, Purina and AOL. The student-staffed agency specializes in the Youth and Young Adult (YAYA) market and issues an annual State of the YAYA report on the latest trends and insights.
Previous School of Journalism Award Recipients
Before joining the School, Ifshin managed global advertising and creative services for Walt Disney World in Orlando, Fla., as well as for AT&T, Johnson & Johnson and Jell-O and other Fortune 500 companies. Ifshin earned a bachelor's degree in journalism from the University of Maryland and a master's in business administration with an emphasis in marketing from the Columbia University Graduate School of Business.
Updated: May 29, 2020
Related Stories
Expand All
Collapse All
---