Missouri School of Journalism Welcomes New Faculty for Fall 2007; Names Three to Acting Posts
Columbia, Mo. (Oct. 1, 2007) — Students at the Missouri School of Journalism welcomed several new faculty members this semester, and three long-time professors have assumed acting administrative positions for the year.
New to the school are:
Those assuming acting administrative roles through June 2008 are:
Esther Thorson, associate dean of graduate studies, as acting dean of journalism;
Margaret Duffy, associate professor of strategic communication, as acting associate dean of graduate studies; and
Jim Sterling, professor of strategic communication, as chair of strategic communication.
Thorson's appointment as acting dean of journalism, announced in April by University Provost Brian Foster, will allow Dean Mills, dean of journalism, to spend the coming year overseeing the development and program-planning activities of the Donald W. Reynolds Journalism Institute. The School will dedicate the Institute during its centennial celebration in September 2008.
"We've added some great scholars and professionals to our already strong team," Thorson said. "With the right people in the right places, we're well-positioned to lead the world's first and finest school of journalism into its second century of teaching and research."
New Faculty Members at the Missouri School of Journalism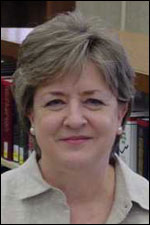 Dorothy Carner is the head of libraries at the Missouri School of Journalism. In that role, she oversees both the Frank L. Martin Journalism Library and the Columbia Missourian Newspaper Library. For 11 years, Carner served as reference librarian and business bibliographer at the University of Texas-Austin McCombs School of Business, a top-20 business school with more than 6,000 students. She earned a master's degree in library and information sciences from the University of Texas-Austin and bachelor's and master's degrees in education from Missouri State University.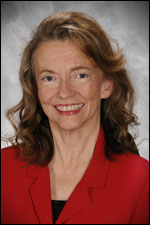 Andrea Heiss is the director of the Arts-in-Depth Program at the Missouri School of Journalism and teaches cultural reporting in the magazine journalism area of study. The recipient of two Fulbrights and a National Endowment for the Humanities grant, Heiss earned her doctorate in American Studies at the University of Iowa, her master's degree at Purdue University, and her bachelor's degree, Phi Beta Kappa, from Illinois College. Her research interests include modern American art, cultural history, new journalism and contemporary literature. Heiss has worked for numerous publications, including the Chicago Sun-Times, Korea Business Week and Modern Fiction Studies. In addition, she has served as a grant writer and consultant to PS1 and the Institute for Art and Urban Resources, a part of the Museum of Modern Art. As a Fulbright professor in South Korea, where she lived for seven years, Heiss wrote and presented about American culture to programs in Thailand, Taiwan, Malaysia, Hong Kong and Russia.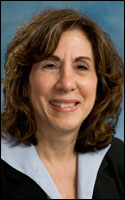 Barbara Ifshin is an assistant professor of strategic communication at the Missouri School of Journalism and account director of MOJO Ad, the School's student-staffed advertising and public relations agency. As the senior vice president of advertising and creative services at Walt Disney World in Orlando, Fla., Ifshin managed all aspects of global advertising. She developed and led Disney's in-house agency, called the Yellow Shoes Creative Group, and managed the work of international advertising agencies Leo Burnett and Starcom, both in Chicago. Ifshin played a key role in revitalizing Walt Disney World marketing, transforming the advertising from a product approach to emotional ads targeted to both family and adult segments. Previously, Ifshin managed national accounts, including AT&T, Johnson & Johnson and Jell-O, at Young & Rubicam in New York. She earned a bachelor's degree in journalism from the University of Maryland and a master's in business administration with an emphasis in marketing from the Columbia University Graduate School of Business.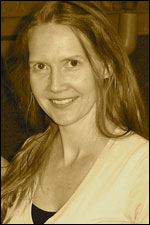 Janet Saidi is an assistant professor of radio-television journalism and news director at KBIA, one of the most successful NPR affiliates in the country. After working for 10 years as a writer and producer, she came to KBIA in 2006 from California, where she was the associate producer for the four-hour series "Remaking American Medicine," broadcast nationally on PBS in October 2006. Saidi also co-produced and -hosted a nightly culture magazine on San Diego's NPR-affiliate station for three years. She has written for the Christian Science Monitor and the Los Angeles Times and wrote a regular column, "Magazine Scene," about the magazine industry for the Books section of the San Diego Union-Tribune. Saidi spent nearly a decade living in England, where she earned a master's degree in literature from University College, London.
Also joining the School this fall are two Knight Editing Fellows, Jeanne Abbott and Liz Heitzman, and the School's second Harte Information Graphics Teaching Fellow, Keith Claxton.
Updated: April 21, 2020
Related Stories
Expand All
Collapse All
---