Carnegie Corporation of New York Awards $149,000 Grant to the School to Expand Graduate Science, Health and Agricultural Journalism Programs
'Telling the Stories of Science' Initiative Will Better Prepare Journalists to Cover Complex Issues
Columbia, Mo. (Aug. 20, 2012) — The Missouri School of Journalism will launch a new array of graduate-level science journalism courses, field-reporting trips and internships thanks to a $149,000 grant from the Carnegie Corporation of New York.
The two-year grant will expand the School's traditional leadership in graduate-level science, health and agricultural journalism education.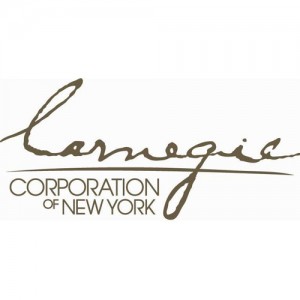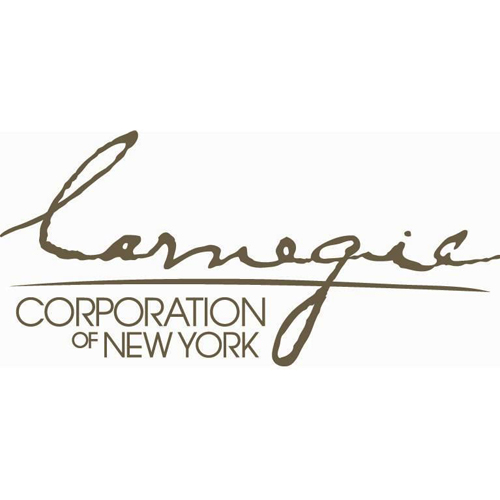 The School's "Telling the Stories of Science" program funded by Carnegie will prepare student journalists to cover the increasingly complex array of science-related stories that have global economic, environmental, cultural and political implications. In any given week, such stories might include references to food safety, carbon footprints, fracking, stem cell research, alternative energy, water resources, climate change or nanotechnology.
The program will emphasize the interdisciplinary nature of 21st century science and technology and offer students hands-on experience in both content and method of communication – experience in diverse fields of science as well as training in storytelling media, including video, photography, online and print.
The grant will support curriculum development, new courses, lab and field experiences, reporting trips, select global internships and professional conference/membership fees for students.
Co-directors of the program are Bill Allen, assistant professor of science journalism at the School and in the science and agricultural journalism program in the College of Agriculture, Food and Natural Resources, and Andrea Heiss, assistant professor of journalism and director of the University of Missouri Carnegie Arts-in-Depth Program.
"Leading researchers say that interdisciplinary exchange in the sciences will be a central focus of the 21st century," said Heiss. "Here at Missouri the collaborators in medicine, media, agriculture, law and energy resources give us the opportunity to focus on real-world problems in the sciences and to communicate their importance to the students as well as the general public."
The program will enable the addition of these new courses to the School's existing offerings in science, health, food system and environmental journalism:
Field Reporting on the Food System and Environment: Graduate students cover national and international science stories. These immersion courses expand on two successful field-reporting models already offered, for graduate and undergraduate students: a three-day Missouri-based trip supported by Farm Journal and a two-week trip in Costa Rica supported by student fees. This course will first be offered during the fall 2012 semester.
Science for Journalists: An introduction specifically designed for science journalism students that addresses key science concepts, science writing techniques and award-winning texts and documentaries that highlight the connections between science and society. This course will first be offered during the spring 2013 semester.
Case Studies for Science Journalists: An opportunity to witness five scientific studies in progress in different fields during one semester. Students will rotate as embedded journalists for two weeks in labs or at field sites to observe scientists at work and learn about the research issue, the process of science and potential impacts.
Investigative Science Reporting: Students will be engaged in creative applications of new genetic, electronic and other technologies pertinent to public-service news investigations. Student stories will focus on water quality, food safety and other issues relevant to public health and the environment.
"We believe the science journalist of the future will be well prepared by this mix of science background, training in explanatory and watchdog journalism, and immersion in field-reporting and internships," Allen says. "Our students will be challenged and stimulated by this program, but they're also going to have fun."
One of the great challenges of the 21st century is the need for what Heiss calls the "renaissance journalist," one who is able to translate complex scientific research into stories the public can understand and apply to their daily lives.
The students in the program will continue to benefit from the School's historic emphasis on learning by doing, known as "the Missouri Method." Graduate students not only will receive training in emerging media platforms but also can produce work in a community digital-first newspaper, weekly city magazine, NPR-member station and an NBC-affiliated television station. The School also is home to the Health Communication Research Center, the national headquarters of the Association of Health Care Journalists and Investigative Reporters and Editors.
The Carnegie Corporation's support will enable the School to integrate this journalistic preparation with MU's strengths in interdisciplinary research in science, science education and technology.
Also receiving grants from the foundation's external affairs/future of journalism education program were the University of California-Berkeley ($150,000) and Northwestern University ($149,400).
Updated: June 10, 2020
Related Stories
Expand All
Collapse All
---