Career Awareness Day to Focus on the Importance of Storytelling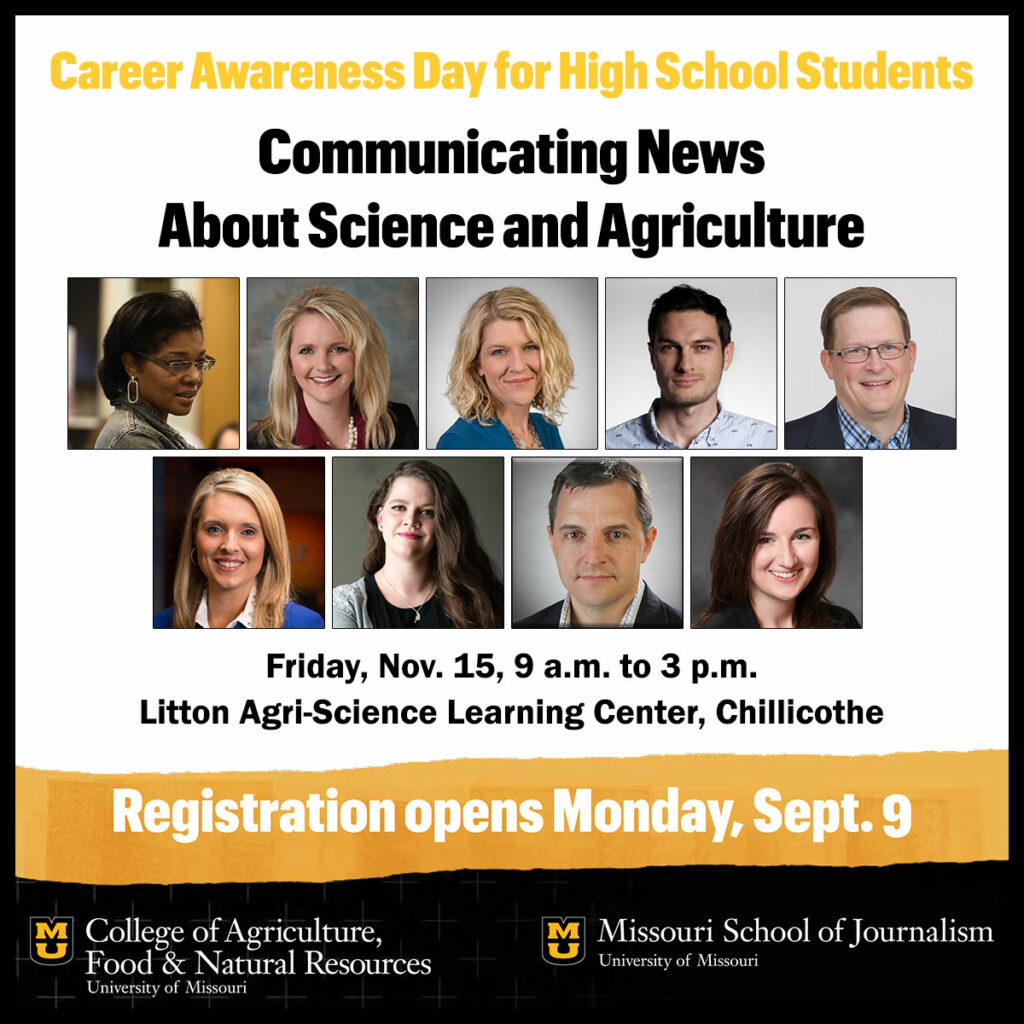 The 'Communicating News About Science and Agriculture' Conference Will Be Held on Friday, Nov. 15, in Chillicothe
Columbia, Mo. (June 28, 2019) — An upcoming career awareness day for high school students will focus on the importance of storytelling in sharing news and information.
The one-day conference, "Communicating News About Science and Agriculture," will be held from 9 a.m. to 3 p.m. on Friday, Nov. 15, at the Litton Agri-Science Learning Center in Chillicothe, Missouri. The event is hosted by the Missouri School of Journalism and the College for Agriculture, Food and Natural Resources at the University of Missouri.
The conference, lunch, materials and other refreshments will be provided to registrants at no cost. Online registration for the event opens on Monday, Sept. 9.
The focus of the event – storytelling in science, agriculture, journalism and communication-related areas – will benefit high school students in general and especially those with career interests in these topics. The agenda will cover the basics of storytelling and how to evaluate the content, create a powerful narrative and use strong visuals. Students also will learn why their stories matter and how they can become great storytellers.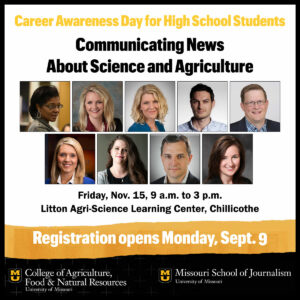 An experienced group of presenters who use storytelling on a daily basis will share their insights with the students throughout the day. These are:
Questions about the "Communicating News About Science and Agriculture" conference can be sent to Suzette Heiman, a professor at the School of Journalism and organizer of the event.
Updated: January 13, 2020
Related Stories