Lynden Steele
Director of POYI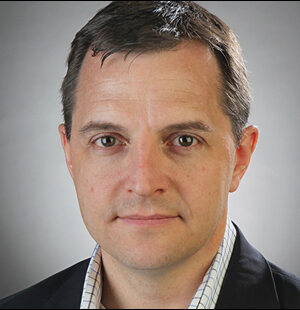 Download High-Resolution Photo
Director of Photojournalism at Reynolds Journalism Institute
As director of photojournalism at the Missouri School of Journalism's Reynolds Journalism Institute, Lynden Steele oversees the Pictures of the Year International competition, coordinates worldwide exhibitions and manages the POYI archive. He also teaches at the Missouri School of Journalism.
Before coming to RJI, Steele worked at the St. Louis Post-Dispatch since 2008, most recently as assistant managing editor of photography. The work of his staff has been widely recognized. Notable awards include the 2017 Robert F. Kennedy Journalism Award for Domestic Photography, the 2015 Pulitzer Prize for Breaking News Photography and the POYI Director's Choice in 2015.
In 2014, his staff, along with the Post-Dispatch's graphics and metro team, won an EPPY Award from Editor & Publisher for Best Use of Photography on a Website and the Scripps Howard Foundation Award for Breaking News for staff coverage of Ferguson.
Prior to his work in St. Louis, Steele was a picture editor at the White House and edited the photography book "Portraits of a Leader: George W. Bush."
Steele began his career as a staff photographer at the Monroe (Michigan) Evening News, and also worked as a staff photographer for Copley newspapers.
He received his bachelor's degree in photojournalism from the Missouri School of Journalism. Steele and his wife, Jody Mitori, who is also a Missouri School of Journalism graduate, have three children.
Updated: August 17, 2020