Sam Gause Wins First Place in National Hearst Narrative Multimedia Storytelling Competition for 'Transitions in Flight' Feature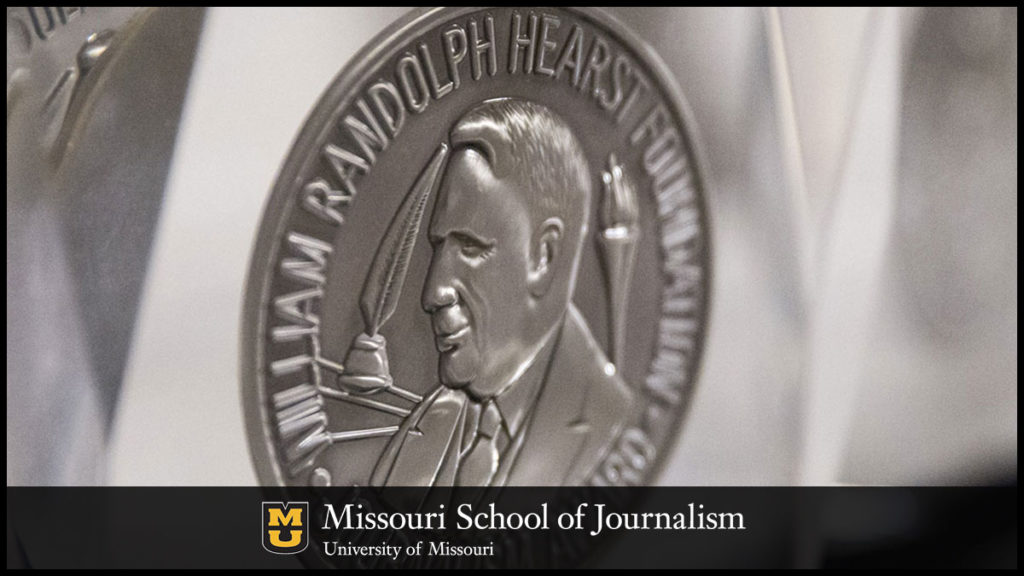 His Work Competed Against 69 Entries from 42 Schools Around the Nation
San Francisco (Feb. 6, 2014) — Sam Gause won first place in the Narrative Multimedia Storytelling – Features category of the national Hearst Journalism Awards Program.
Judges selected Gause's piece, "Transitions in Flight, Marvin Chapman Finds Peace in Birding," as the top submission in a pool of 69 entries from 42 schools. It was published in the Columbia Missourian on May 4, 2013. He will receive a $2,600 reward, with the School receiving a matching grant. The win qualifies Gause for the Hearst National Championship that will be held in Washington, D.C., in June.
Transitions in Flight tells the story of a man coping with the absence of his deceased wife by watching and photographing bald eagles and other birds at Boone County's Eagle Bluffs Conservation Area. The text element offers Chapman's background and discusses research on nature therapy; the photos and video allow Chapman to tell his own story as viewers see his home, and the birds he loves to watch, and Eagle Bluffs.
Brian Kratzer, assistant professor and director of photography for the Columbia Missourian, and Timmy Huynh, MA '13, helped Gause edit the multimedia portion of the project.
Although the award is for the multimedia aspect of his story, Gause also wrote a piece that complemented the video and photos. His editor at the time, Missourian Managing Editor Jeanne Abbott, says Gause's old-fashioned journalism skills helped him find a meaningful story.
"Sam has this amazing knack for finding and then engaging people in the community," Abbott said. "Sam basically did it by the traditional, effective technique of going out and talking to people, looking for them, not knowing even what the story was, but just going out and making friends with people. He believed that doing that was a good investment of his time. And it was."
And, Abbott says, Gause used the multimedia to show one concrete example while the textual element offers more context.
"The true story was about coping with loss," Abbott says. "He did such an incredible job, both in text and in multimedia, really, to tell this guy's story."
The multimedia judges are Cory Tolbert Haik, executive producer for digital news, The Washington Post; Sue Morrow, assistant multimedia director, Sacramento (Calif.) Bee; and Kate O'Brian, president, Al Jazeera America, New York.
Gause also received ninth-place honors in Hearst's news and feature photojournalism category.
Updated: July 21, 2020
Related Stories
Expand All
Collapse All
---