Two Missouri School of Journalism Photojournalism Seniors Win in Hearst Journalism Awards Program
Grant Hindsley Earns First; Samuel Gause, Ninth, in the Competition
By Celia Darrough
Master's Student
Columbia, Mo. (Dec. 19, 2012) — Two Missouri School of Journalism photojournalism seniors received awards in the photojournalism competition of the Hearst Journalism Awards Program.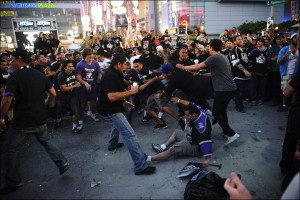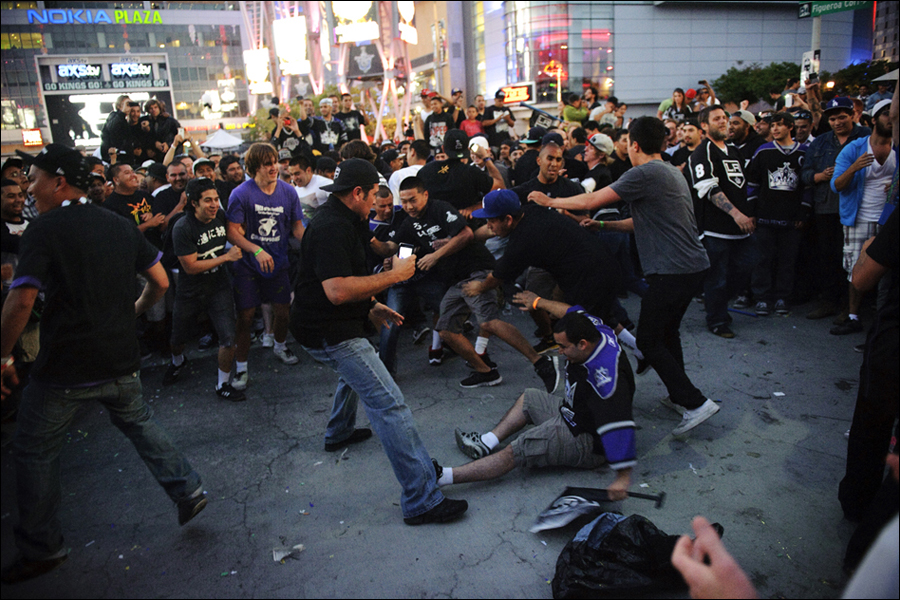 Grant Hindsley placed first, and Samuel Gause placed ninth.
Hindsley and Gause were selected from 102 entries nationwide in the Photo I – News & Features category.
Hindsley will receive $2,600 and will move on to the semi-final round in May. The winners of that round will compete in the program's National Photo Journalism Championship.
This is Hindsley's second photography award for the fall semester. He received a bronze in College Photographer of the Year's sports-action category. But he said he's not letting the awards change the way he feels about pictures.
"It's a fantastic feeling getting an accolade or two, but there is always more to learn and always more ways to perfect every frame," he said.
Hindsley's winning photos were a mix of personal work, photos from his internship at the Associated Press in Los Angeles and a photo from the Missouri Photo Workshop in October. He said he put the selection together under the supervision of professors David Rees, Brian Kratzer and Jackie Bell.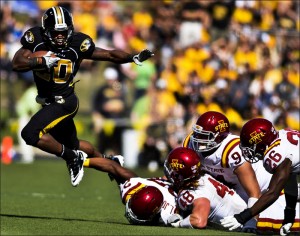 Most of the photos Gause submitted were from work completed during a summer internship at the Commercial Dispatch in Columbus, Miss., or from the Columbia Missourian.
He said his biggest inspirations have been those around him, predominately his roommates, Hindsley and Nick Agro.
"We are always pushing each other to make better work," he said.
The Hearst Journalism Awards Program, in its 53rd year, added photojournalism to the competition in 1970. It also includes writing, broadcast and multimedia competitions. The program awards up to $500,000 in scholarships and grants annually.
The University of Missouri is in first place in the Intercollegiate Photojournalism Competition with the most accumulated student points. The final winner will be announced in April.
The photojournalism judges were  Steve Gonzales, director of photography, Houston Chronicle; Sue Morrow, assistant multimedia editor, Sacramento Bee, Calif.; and Jakub Mosur, freelance photographer, San Francisco.
Updated: July 13, 2020
Related Stories
Expand All
Collapse All
---