Three Missouri School of Journalism Students Receive College Photographer of the Year Awards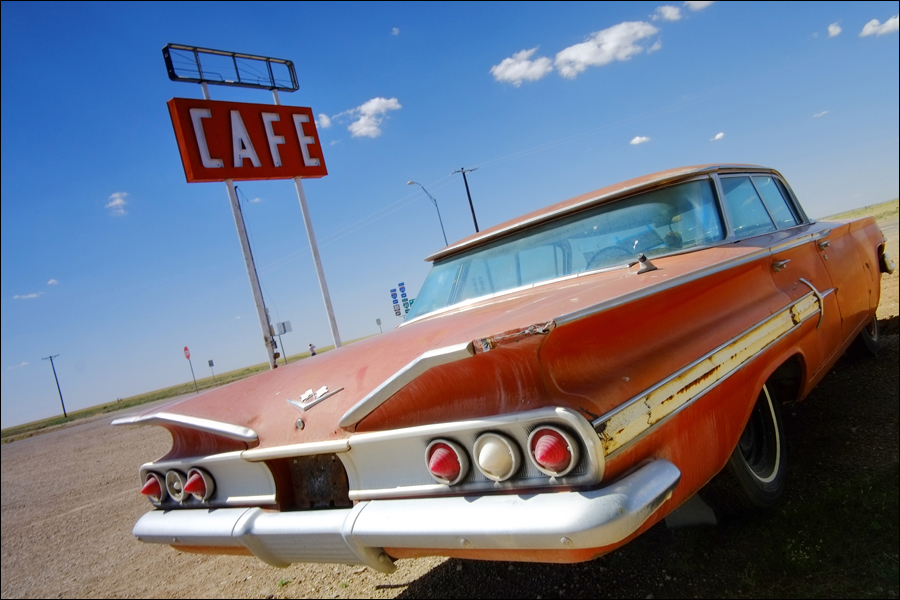 The International Contest Drew More Than 14,000 Entries from 17 Countries
By Celia Darrough
Columbia, Mo. (Dec. 6, 2012) — Three Missouri School of Journalism students – Stuart Palley, Benjamin Hoste and Grant Hindsley – placed in the 2012 College Photographer of the Year competition.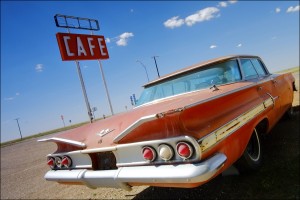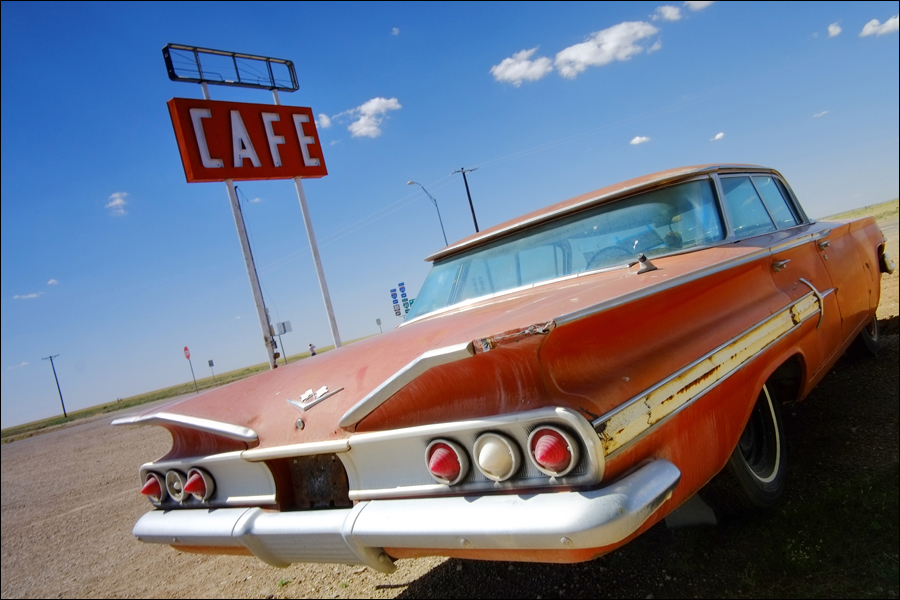 Palley received a silver in the interpretive-project category for his collection of photographs of Route 66. Hoste received a silver in the interpretive-eye category for his photograph of a public restroom in Iceland's Thingvellir National Park. Hindsley received a bronze in the sports-action category for his photograph of University of Missouri football player Kendial Lawrence scoring a touchdown.
Palley, a second-year photojournalism master's student, drove Route 66 from Rolla, Mo., to his home in Newport Beach, Calif. Along the way, Palley stopped to photograph buildings, cars, people and the vastness of the road. The photos were published in the Orange County (Calif.) Register.
Each photographer can enter 12 photos in the interpretive project category, a new option this year that CPOY defines as showcasing a photographer's distinctive perspective on the world. The category lets a photographer approach their photos in a different way, Palley said.
"It's still journalism, but in some ways it's more creative," he said. "It allows you to have more of a brand or vision."
In Palley's category alone, there were about 70 entries, so about 700 images entered.
Hoste, a second-year photojournalism master's student, also placed in a category that was new this year. The interpretive-eye category is similar to the interpretive project, but photographers can only submit one image.
Hoste stumbled upon his award-winning photo when he used a public restroom during his summer travels in Iceland. The view was worth the price of admission to the facility: 200 Icelandic kroner (about $1.50).
"It's by far the greatest view of any bathroom I've ever used, and it seemed to make sense that it would exist in a place like Iceland," he said.
Hoste said CPOY is a great opportunity to see other photographer's work and hear professionals speak about what makes a great image.
"It's exciting to have my work recognized, but the greatest thing comes from just being able to sit, watch the judging and absorb everything that's happening in that room over the course of the week," he said.
People are allowed in the rooms to watch the judging, but it's also podcasted for those who can't attend.
Hindsley, a photojournalism senior, said his award-winning photo was typical of sports-action photograpy.
"Like any other photographer, I just watch the action, practice following it, pay attention and follow it through," he said.
Hindsley said he decided to enter his photo in the CPOY competition because it seemed to exemplify a dramatic peak moment.
"CPOY is a phenomenal competition that I've looked at and been a part of since my freshman year," Hindsley said. "It has set the precedent for me since then."
Not only were there new categories, but this year was also the first year that the competition allowed for images altered by photo filters such as Instagram and Hipstamatic, though none of the School of Journalism winners used the tools. Palley, who is also a coordinator of CPOY, said there were guidelines for the use of these programs, but the option increased the amount of entries.
Palley said the goal of CPOY is to have students' portfolios seen and evaluated by professionals. According to the contest website, judges looked at 14,100 photographs and 218 multimedia entries submitted by 573 student photographers from 125 colleges in 17 countries.
"There are hundreds of photographers from all over the world, and I'm honored to be recognized as part of it," he said. "It was all fantastic work, and I'm proud to represent the Missouri School of Journalism."
Rick Shaw, director of Pictures of the Year International, oversaw this year's CPOY.
About CPOY
Cliff Edom, founder of the photojournalism area of emphasis at the School, and his wife, Vi Edom, founded CPOY in 1945. It is now co-sponsored by Nikon Inc., which allows free entry to college students worldwide. In conjunction with the contest, the National Press Photographers Foundation administers the Colonel William J. Lookadoo and Milton Freier Memorial Awards. In 2005, contributing sponsor National Geographic magazine began offering an internship to the Gold winner of the Portfolio category. Winners are awarded equipment and educational opportunities provided by Nikon Inc., The Poynter Institute and the Missouri Photo Workshop.
Updated: July 13, 2020
Related Stories
Expand All
Collapse All
---