Photographs from Recent Master's Project Published by Wall Street Journal
The Essay by Stuart Palley, MA '13, Explored the Salton Sea Resort Area in California
By Annie Rees
Columbia, Mo. (Nov. 14, 2014) — Photographs from a Missouri School of Journalism's master's project were published in the Sept. 14, 2014, Photo Journal in the Wall Street Journal.
Photojournalist Stuart Palley, MA '13, explored the Salton Sea, a once-thriving resort area in California whose population has dwindled over the years as the body of water has become polluted. The Journal describes his series as one "that captures the character of the area's inhabitants, homes and remnants of a once-luxe resort town now dried up – literally."
Palley's success should be inspiring to current photojournalism students, said David Rees, chair of the photojournalism faculty at the School.
"Stuart is an excellent example of someone who has been able to carve out his own career on his own terms," Rees said.
Since his graduation, Palley's work has been featured in National Geographic, The New York Times, TIME Magazine, the Boston Globe's Big Picture blog, European Pressphoto Agency, the Orange County Register, Texas Tribune and others. He earned bachelor's degrees in business administration and arts from Southern Methodist University.
Palley's time at the School provided him with many skills that he's taken into the field. He worked as a staff photographer at the Columbia Missourian, an experience which, he says, gave him crucial real-world experience.
"My two years at the Missourian was like an internship because it was real-world experience," he said.
One of Palley's highlights was photographing Missouri's inaugural football season as part of the SEC.
"That was a real honor," Palley said. "I was treated like a newspaper staffer. I was flown to Florida, and you have the expectations of a staff photographer – photographing action and working on a deadline."
Palley also cited being able to sit in on the judging at the photography competitions College Photographer of the Year and Photographer of the Year International, both of which take place at Missouri School of Journalism, as important learning experiences.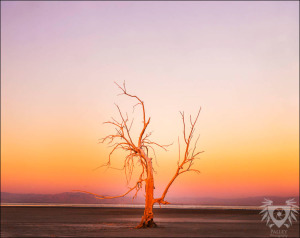 "The best thing about those competitions is that you're seeing tens of thousands of images," Palley said. "You get a really good idea of what's out there, seeing what the judges consider to be the best work."
Today, Palley is interested in long-exposure photography that enables him to dig deep into his subjects. Currently, he is photographing California in drought and the wild fires that ravage the landscapes in the West. It's a project Palley feels passionate about.
"We have this fatigue of disasters, and sometimes it's hard to get people to care," Palley said. "But when they see a beautiful picture of a fire, they might stay to look more and might propel them to action. If one person sees a photo then acts, the project is a success."
To shoot the fires, Palley takes a tripod into the field and sits for hours – sometimes all night – making long-exposure pictures that highlight the terrible beauty of the way the fires are wrecking havoc. TIME Magazine included a gallery of Palley's wild fire photos its Aug. 4, 2014, LightBox section.
Palley, only a year and a half out of his master's program, experienced the strong bond between Missouri journalism alumni in conjunction with his drought project. Before the wildfire photos took flight in their own right, he was able to reach out to fellow photojournalism alums. This was "invaluable," Palley said.
"Whatever Stuart does, he does a hundred percent," said Brian Kratzer, director of photography at the Columbia Missourian. "He researches before he even begins to report. It's always been a privilege working with him."
Updated: July 31, 2020
Related Stories
Expand All
Collapse All
---