Photojournalism Students to Participate in Upcoming Missouri Photo Workshop
Platte City Will Welcome 43 Top Photographers from U.S. and 13 Countries
Columbia, Mo. (Sept. 12, 2014) — Photographers from Russia, Canada, Italy and France will be among the 43 U.S. and international photographers representing 13 countries to converge on Platte City Sept. 21-27 for the 66th annual Missouri Photo Workshop.
Each of the photographers will find a story that can be shot during the week while not exceeding 400 frames.
The group puts a lot of pressure on themselves because they aim to improve their faculty, who are from top-notch publications and notables in the photographic industry, according to Missouri School of Journalism Professor David Rees. He, along with adjunct professor Jim Curley, directs the workshop.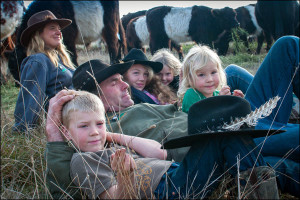 "They give themselves over wholly to the workshop method to improve their visual storytelling skills," Rees said.
About 18 Missouri Journalism students will serve as the digital darkroom crew to support the photographers. They will download the photographers' files, save to an archive and then pass a copy of the images to each student's faculty team. The students will also publish a daily newspaper, The Rangefinder, with news about the workshop and tips from the distinguished faculty.
Other crew members will use multimedia tools to document the workshop experience, while another group of students will prepare the 400-print exhibit that will be open to the Platte City community from 10 a.m. to 2 p.m. on Saturday, Sept. 27 in the main hallway of the Platte City Middle School.
In addition to Rees and Curley, other workshop faculty members from the Missouri School of Journalism are Rick Shaw, director of Pictures of the Year International, and Brian Kratzer, assistant professor and director of photography for the Columbia Missourian.
MPW focuses on teaching the fundamentals of researching, shooting, and editing photo stories while emphasizing ethical practices. Participants follow founder Cliff Edom's edict to "show truth with a camera" throughout the week.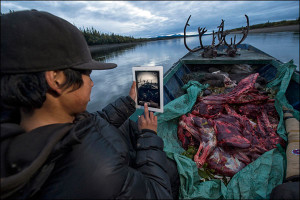 Among those traveling to Platte City is Italian native Federica Armstrong. Now living in northern California, she describes herself as "a documentary photographer focused on issues of social equality, the environment and sustainability."
Peter Mather will travel from Whitehorse, in Canada's Yukon Territory to participate in the workshop. His photos are sometimes published in the Whitehorse newspaper, and he's contributed work to both Canadian Geographic and National Geographic magazines.
Another participant, Benjamin Petit from France, does freelance work for the New York Times while producing long-term stories in Morocco, Mexico, Colombia and Yemen. Also joining the group is Alexandra Demenkova from Russia.
Armstrong, Mather, Petit and Demenkova typify the passion the 43 participants will bring to the workshop, Rees said, which represents 13 countries and 15 states.
More information about the Missouri Photo Workshop is available on the event's website.
Updated: July 30, 2020
Related Stories
Expand All
Collapse All
---