Master's Student Publishes iBook Showcasing Photos, Writing of Jack and Dorothy Fields
Jonathan Stephanoff Also Curated an Exhibit of the Fields' Work at the McDougall Center Gallery
By Rebecca Dell
Columbia, Mo. (Nov. 3, 2014) — The stunning blue vistas, animated faces and written compositions from husband-wife photographer-writer team Jack and Dorothy Fields are now available in iBook form, thanks to Jonathan Stephanoff, MA '14.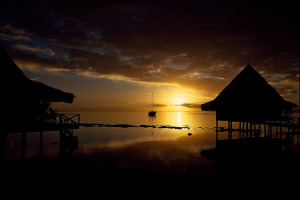 The Fieldses had explored the world during their careers, especially post-World War II South Pacific, absorbing and archiving the changing places and people.
"When I began this project, I knew relatively little about Jack and Dorothy Fields," Stephanoff said. "But as I dug into their archive I developed a great respect for their work and an appreciation of how they approached travel journalism – they emphasized the people and cultures."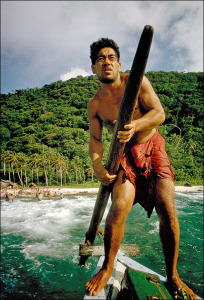 The "South Pacific and Other Travels" book was part of Stephanoff's graduate project while he was a student at the Missouri School of Journalism. His work also included a curated exhibit of the Fields Collection at the McDougall Center for Photojournalism Studies. Besides photography, Stephanoff's background includes archeology and anthropology. He is now a freelance multimedia designer and editor in Washington, D.C.
"Jonathan worked tirelessly for months to pull all the wonderful assets together," said David Rees, chair of the photojournalism faculty and director of the McDougall Center.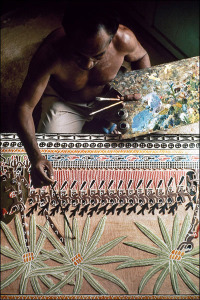 Stephanoff master's committee – Rees and professors Keith Greenwood and Sara Shipley Hiles – helped Stephanoff finish the details for publishing on iTunes. Assistant Professor Laura Johnston from the Columbia Missourian also provided assistance.
"Oceania is an incredibly diverse area," Stephanoff said after curating the 2013 exhibit. "Through the Fields Collection, I feel as if I have experienced the islands and the people in a way that, for the most part, doesn't exist anymore."
The couple founded scholarships for photojournalism and magazine journalism students at the Missouri School of Journalism before they died. "South Pacific and Other Travels" is available for iPad and Mac in the iTunes and iBooks store for $3.99. All proceeds go to the Jack and Dorothy Fields Fund for Photojournalism Education.
Updated: July 31, 2020
Related Stories
Expand All
Collapse All
---