Photojournalism Students Place in Top Five in Hearst Journalism Awards Program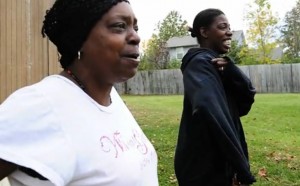 Matt Busch and Ben Zack Each Earn a $1,000 Award for Their Work
Columbia, Mo. (Feb. 1, 2012) — Two Missouri School of Journalism students have placed fourth and fifth, respectively, in the "Narrative Multimedia Storytelling-Features" category in the Hearst Journalism Awards Program. Matt Busch and Ben Zack, both senior photojournalism majors, each received a $1,000 award for their work.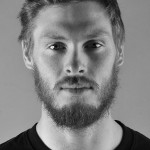 Busch's piece, "Regency: The People," featured interviews and video of the residents of the Regency mobile home park in Columbia, Mo. The residents found out two weeks before a city meeting that there would be a discussion regarding the rezoning of Regency, forcing residents to move.
"I read an article about Regency that a friend wrote, and it made me wonder about the place and the people," Busch said. "I wanted to get to know the people, listen to their stories."
Zack's story, "High School Hunters," featured the Missouri Department of Conservation's youth duck hunt day at Eagle Bluffs Conservation Area. Zack followed a group of friends participating in the hunt. The piece was published in the Boone Life section of the Columbia Missourian.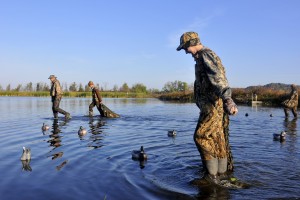 "I wanted to do a story about wildlife research, and I knew they did that at Eagle Bluffs," Zack said. "I got lucky as they were hosting the youth duck hunt day."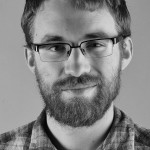 Zack put on his camouflage and was at Eagle Bluffs before dawn asking families if he could go with them to photograph and audio record. After finding a family willing to participate, Zack waded through four feet of water and crouched in the grass photographing and recording all morning.
The Missouri School of Journalism is currently second in the Hearst Journalism Awards point standings behind the University of North Carolina-Chapel Hill. The program is composed of 106 participating colleges and universities. The final awards will be announced in April.
Those who judged the multimedia category were Geri Migielicz, executive editor, Story4; Ben Lomond, California; Jennifer Sizemore, vice president/editor-in-chief, MSNBC.com, and executive producer, NBC News; and Cory Tolbert Haik, executive producer, news, innovations and strategic projects, The Washington Post, Arlington, Va.
Updated: June 4, 2020
Related Stories
Expand All
Collapse All
---