Missouri School of Journalism wins Hearst Intercollegiate Broadcast Competition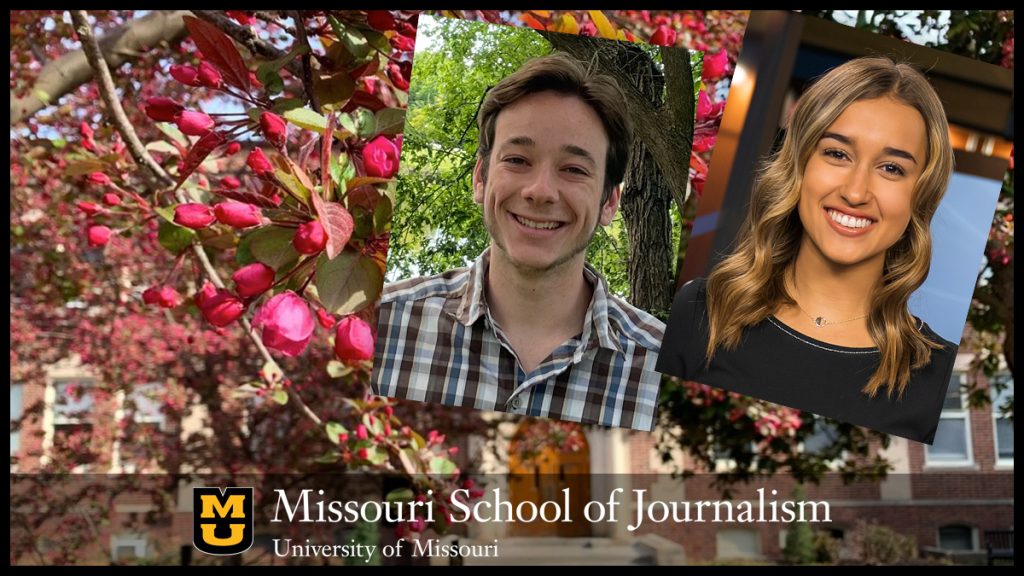 Columbia, Mo. (April 18, 2022) — The Missouri School of Journalism has won the Hearst Journalism Awards Program's Intercollegiate Broadcast Competition, accumulating the most points across three competitions spanning television and audio formats. The news came as two additional students at the School of Journalism earned Hearst honors.
Senior Bradley Davis won first place in the program's second television competition of the year, an honor that also came with $3,000 and the privilege of qualifying for the National Television Championship in May without having to compete in the semifinals. Davis, who plans to pursue a career in sports journalism after graduation, won for a series of investigative stories for KOMU-TV about William Dahl, an Audrain County man who until recently escaped criminal charges for a series of incidents involving child sex abuse.
"This has definitely been the most important story that I've done, and I hope it has a big impact and sparks some sort of change so that people like Dahl don't get away with it in the future," Davis said. "Journalism tells the story, but it's not really doing anything if it doesn't convince people to take action. I hope this piece does enough to make people see that there is a problem."
Davis got a tip for the story from Ryan Takeo, who still teaches Mizzou journalism students but now works at Kansas City's KSHB-TV.
"We talked about documents and interviews he'd need to get on a very sensitive subject for the story to make air — and he got them all," Takeo said. "He became connected to the story. It was powerful and impactful, and it only happened because of Bradley's persistence and diligence."
Davis wasn't the only big winner from the School of Journalism in the television competition. Senior Elyse Schoenig won fifth place and $1,000 for her KOMU-TV story about workplace safety complaints during the COVID-19 pandemic. Schoenig will join student journalists from across the country in the semifinal competition in hopes of joining Davis in the final.
"Knowing the work that went into the story, the resources I was lucky enough to take advantage of, and everything I learned from my professors and mentors at the J School, it never crossed my mind that there would be some kind of award or reward at the end," Schoenig said. "It's the cherry on top of my experience at the school."
As one of Schoenig's mentors, Takeo recalled how her work ethic would translate into compelling stories.
"Elyse's work shows her passion for storytelling," Takeo said. "She's an empathetic journalist who connects with her story subjects. Her dedication to the craft is admirable, mainly because it is something that both comes naturally and one in which she works tirelessly."
With Davis in the final and Kathryn Merck — who took second place in the first television competition — joining Schoenig in the semifinals, the School of Journalism is represented by three of the top ten television finalists and has claimed the overall first place award in the Intercollegiate Broadcast Competition.
Updated: April 19, 2022
Related Stories
Expand All
Collapse All
---