Four Missouri Photojournalism Students Win in the National Hearst Journalism Awards Program
Columbia, Mo. (May 6, 2009) — Four Missouri School of Journalism photojournalism students placed in the 2008-2009 Hearst Journalism Awards Program competition.
Overall the School placed in the top five of the Intercollegiate Photojournalism Competition. The winners garnered points from Hearst's three photojournalism categorical competitions for the School's overall placement.


The Portrait/Personality and Personal Vision category drew 81 entries from 47 schools nationwide. The Missouri Journalism winners are:
John Hook, BJ '08, 5th place. His entry included photographs from Columbia's Paquin Tower; AARP free tax assistance in Columbia; a send-off for Missouri National Guard going to Kosovo; and a sea turtle rehabilitation center in Texas.
John Tully, BJ '08, 12th place tie. His entries included photographs of a hospital chaplain praying with a patient; a long-distance truck-driving family; the 2009 Eastern Great Lakes Regional Figure Skating Championship; and a disabled man in Paquin Tower, and a disabled Iraq and Afghanistan war veteran.

The Picture Story/Series category attracted 47 entries from 30 schools nationwide. Winning from Missouri is:
Anjali Pinto, 5th place. Her award-winning submission explored her family's hospital, the Pinto Hospital in India, where her aunt, Dr. Sunita Pinto, leads a staff of 15 people.

A total of 69 entries from 41 schools nationwide were submitted to the News and Sports category. The School's winners is:
Patrick Fallon, 14th place tie. His submission included photographs of Barack Obama's presidential election night victory speech at Grant Park in Chicago, Ill., Sen. John Edwards' last day of presidential campaigning in Jefferson City, Mo., the University of Missouri's football team; and a 4th of July beer-drinking competition in Hermosa Beach, Calif.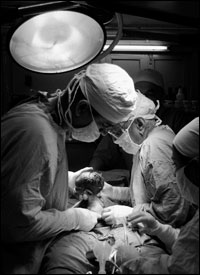 The School also placed second overall in the Intercollegiate Writing Competition of the Hearst awards program, with five students receiving top rankings. This competition is often called the "Pulitzers of College Journalism."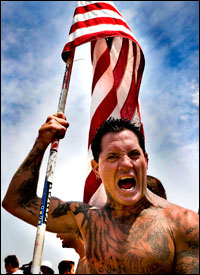 Since 1950, the Hearst Awards have recognized excellence in collegiate journalism in three categories: writing, photojournalism and broadcast news. Students active in campus media submit their work to different competitions within each category, and practicing journalists review the submissions and name the finalists. There are 110 member universities of the Association of Schools of Journalism and Mass Communication with accredited undergraduate journalism programs that are eligible to participate in the Hearst competitions.
The Missouri photojournalism program is the world's first such program. It is home to the Angus and Betty McDougall Center for Photojournalism Studies, named for the renowned photography innovator and educator and his wife. The Center preserves collections of photographs by newspaper, magazine and documentary photographers and makes the images available for archival, research, exhibition and educational use.
Updated: May 4, 2020
Related Stories
Expand All
Collapse All
---