Journalism Senior Receives Second Place in Professional Competition
Photojournalism Student's Multimedia Project Is among Best in Nation for December
By Nathan Allen
Master's Student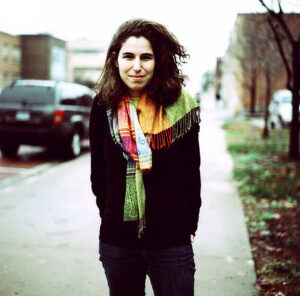 Columbia, Mo. (Jan. 26, 2011) — Missouri School of Journalism photojournalism senior Eve Edelheit received second-place recognition from the National Press Photographers Association (NPPA) for her multimedia project "Defying a Stereotype."
Edelheit, of Hopkins, Minn., developed the project for her staff photography semester project for the Columbia Missourian. "Defying a Stereotype," a story about LaNee Bridewell, a 23-year-old University of Missouri student who is also a mother, claimed the award for the December 2010 competition. The project features the written and photographic story of Bridewell enjoying academic success as a young mother while also working two jobs and providing for her 18-month-old son.
"I worked with LaNee over several weeks, documenting her busy life in class, work, social events and everyday life with her son Jai," said Edelheit. "It's a privilege as a photojournalist to be able to have access to people's lives and tell their stories, and it was an honor to tell LaNee's."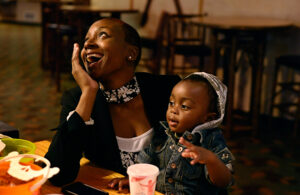 First published in November in the Boone Life section of the Missourian, the project was submitted to the NPPA monthly multimedia contest. The Boone Life section was conceived 10 years ago by photojournalism students at the Missourian and features written and photographic stories of individuals and families in Boone County.
"What stood out about Eve's project was how Eve approached LaNee several times specifically for the audio, getting her to open up about her original fears of being a minority with a child and realizing now how rich her life is with her little boy," said Brian Kratzer, director of photography for the Missourian. "This audio was paired with intimate images of LeNee as a mother, a student and as a vibrant individual."
Each month professionals around the country submit various multimedia projects to the NPPA and NPPA members vote to distinguish the monthly national winners. NPPA members are photographers and photography professors from around the entire nation.
Updated: May 20, 2020
Related Stories
Expand All
Collapse All
---