Missouri School of Journalism junior honored with Hearst Journalism Award recognition for multimedia innovative storytelling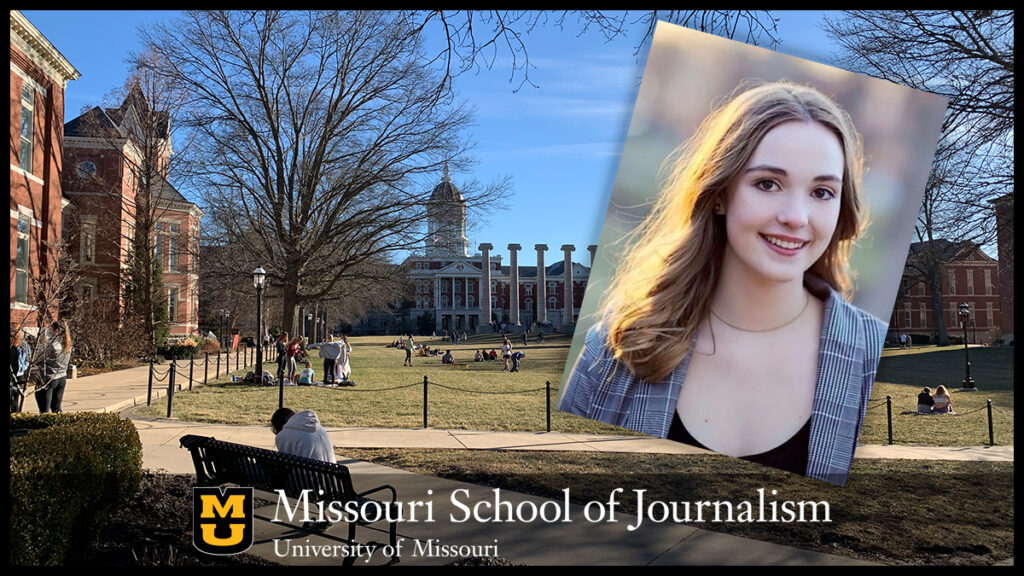 Student handles emotional interviews while gaining hands-on training at Missourian
Columbia, Mo. (March 15, 2021) — Missouri School of Journalism junior Margo Wagner received 12th place for Multimedia Innovative Storytelling in the 2020-21 Hearst Journalism Awards Program.
Her entry "Phone calls from the final election stretch," was one of 49 entries in this category submitted from 34 colleges and universities across the country.
Wagner came up with the idea of creating audio postcards of voter reactions to the 2020 presidential election. The piece combined written text with audio clips and photos.
Students Jacob Moscovitch and Megan Oosthuizen oversaw the work as editors, while Grace Noteboom and Minh Connors helped with production.
"Elections are so fun because they offer us the opportunity to plan and use interpretive storytelling techniques," said Brian Kratzer, director of photography at the Missourian. "Add COVID, and the doors for creativity open even further.  I'm proud of Margo, who was a staff photographer at the time, and her collaborators."
Wagner, of Alexandria, Virginia, said when she was sourcing the story she wanted to make sure she picked a group of people from different perspectives, backgrounds and political ideologies. She went through all the stories and photos of people she'd met over the past two and half years of reporting and made note of who stuck out as those who were plugged into the community and passionate about what they do.
From there, she interviewed them over Zoom since it was during COVID when people were quarantining themselves at home. She had to get creative when posing people virtually and then taking photos of her laptop.
She said she was excited to be able to bring her audio recorder along to the assignment. She said she enjoyed the audio part of journalism during the first half of her education and then began dabbling in photography more when she was a staff photographer.
Wagner said she was impressed that people opened up to her about such an emotional topic and were willing to share their personal feelings.
But she said she had already developed somewhat of a relationship with these people in the past and knew to ease into the conversation by getting to know each person bit more and starting with lighter questions rather than the difficult questions first.
"It was emotionally draining (for me) when the conversations are back to back," she said. "But I felt like it was one of those moments where the people who I talked to and what they were willing to share with me really made the story and I just really appreciated how much they were willing to share with me."
Updated: March 16, 2021
Related Stories
Expand All
Collapse All
---