Missouri School of Journalism students take home esteemed honors from CPOY 77, world-renowned college photography contest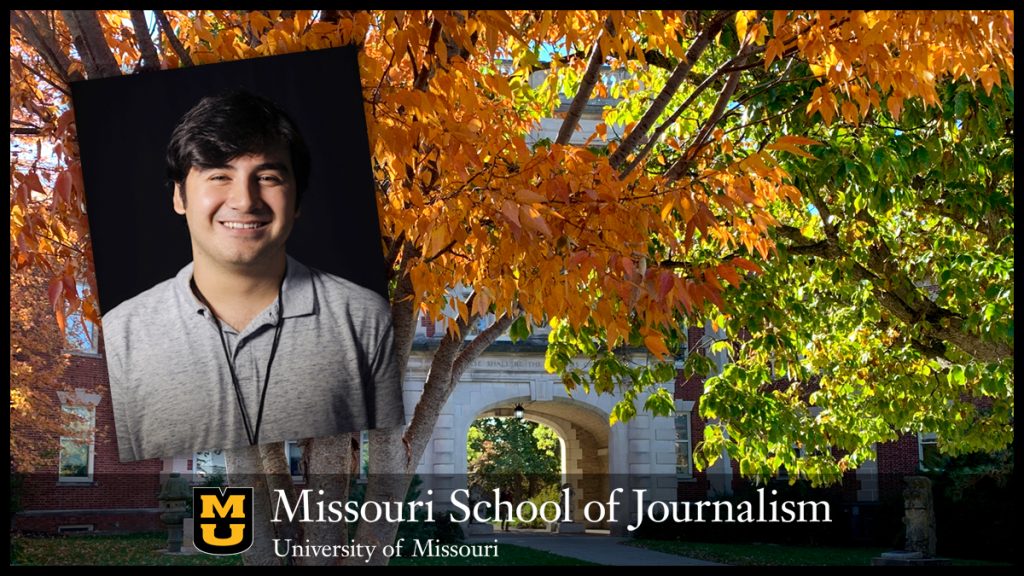 COLUMBIA, Mo. (Dec. 6, 2022) — The 77th College Photographer of the Year (CPOY) competition — the most prestigious college photography competition in the world — concluded earlier this fall with some notable victories for students at the Missouri School of Journalism. Judged by an independent panel of experienced photojournalists, the competition highlighted the continued strength of the School's photojournalism program more than three quarters of a century after the competition awarded its first prizes.
Along with a number of Finalist awards, graduate student Minh Connors won the top Gold prize in two individual categories: Spot News and General News. His most prominent win, however, came in the flagship Portfolio category with an Award of Excellence. Every category is intensely competitive in the international contest, which saw entries this year from 570 student photographers from 127 colleges and universities worldwide, but the Portfolio category has seen only two other winners from Mizzou in the last two decades.
"Minh has the ability to capture emotion, intimacy and beautiful composition in a single image," said Jackie Bell, director of CPOY and a professor of photojournalism at the J-School. "This is just the beginning of his education, which is really quite remarkable. He is just taking his second photojournalism course with us."
Raw talent, raw emotion
Though newly minted as a graduate student, Connors — who earned his bachelor's degree from the J-School in 2021 — has already experienced a generous helping of the kind of support from professors and alumni that the J-School is known for.
He credits an internship last year at the Evansville Courier & Press under former CPOY winner Denny Simmons, BJ '93, with helping him grow his portfolio and become a better photographer before beginning his graduate coursework. Then there are his assistantships with CPOY and its parent competition, Pictures of the Year International (POY), which have given him the opportunity to get up close and personal with award-winning photography.
"With POY, I was able to look at the best work for a year," Connors said. "It really changed my way of thinking and the way I photographed. I remember just taking it all in. I would go home with a headache because there was so much I was learning."
As a graduate assistantship, his work with CPOY offers financial support in addition to its hands-on educational benefits. Connors cites this support, along with further help and mentorship from Bell, POY director Lynden Steele and associate professor Brian Kratzer, with enabling him to pursue a master's degree.
"Minh has tremendous raw talent," Bell said. "His compositions come together naturally, and there is a lot of layering and complexity, which is very difficult to do without introducing distractions and overlap. He clearly has a way of relating to his subjects that puts them at ease."
That talent for building a rapport with his subjects is evident in his winning photos, which, as the judges noted, tend to capture people in moments of vulnerability and raw emotion. For Spot News — a category that recognizes work in circumstances that could not have been planned, such as scenes of accidents and natural disasters — the Gold-winning image depicts a forlorn woman riding a lawnmower through the debris-strewn remains of her relative's lawn in the aftermath of a devastating tornado.
His win in General News honored an image of a mother and daughter tearfully embracing before the daughter's prom. This photo grew out of an award-winning project from the J-School's One Newsroom, 2,500 Below, which produced collaborative reporting about the state's small towns.
And while his Award of Excellence-worthy portfolio entry consists of 29 images covering a variety of subject matter, the emotional intensity remains. At the heart of the portfolio is a photo story: 10 photos charting boxer and recovering alcoholic Aaron King's poignant journey from training to his first professional bout.
Though Bell praises his natural eye for visual storytelling, Connors attributes at least part of his swift development as a photojournalist to the opportunities available to him at the J-School.
"Talking to winners [of POY], I was so inspired by them and how they got into photojournalism," he said. "I was going out and trying things they were telling me, different techniques and styles and how to approach people. What I learned from Mizzou has helped me thrive, and without Denny, Lynden, Brian and Jackie, I don't know where I'd be. I hope to repay them by doing good work and being passionate."
A legacy of success
Connors wasn't the only CPOY winner from the J-School this year. Junior Olivia Anderson earned an Award of Excellence in Sports Portfolio, and her photo of a boy falling off a sheep in a rodeo event known as "mutton busting" netted her a Finalist distinction in Sports Action. Graduate student Beatričė Bankauskaitė, a student reporter for the Reynolds Journalism Institute's Watchdog Writers Group, claimed an Award of Excellence in the Daily Life category with an image of a joyful young girl in mid-jump.
Bell is happy to see the J-School students' success, but she is also thrilled by the continued expansion of the competition, which was founded in 1945 and received entries from a record-breaking 42 countries this year.
"This is the biggest thing in the world for what we do, and we've doubled the number of countries sending entries in two years," she said, adding that CPOY is also a powerful recruitment tool. "So many of our grad students come here because they know of us through the contest."
It's not difficult to understand why the contest remains a big draw after so many years. Along with CPOY's prestige in the industry, which helps winners build early contacts and name recognition, the Gold prize for the top Portfolio entry comes with an earth-shattering opportunity: an internship with National Geographic.
This industry pipeline has resulted in a number of high-profile success stories: Sarah Leen, BA '74, who served as the magazine's director of photography from 2013 to 2019, won the competition in 1979 and worked her way from intern to the publication's top photography position.
2020 graduate Maya Valentine didn't win, but after meeting staff from the magazine at CPOY, she secured an internship nonetheless, and after two years as a photo coordinator at National Geographic, she is now a photo editor at the Washington Post.
And the industry connections don't end there: Nikon sponsors the contest — allowing Bell to keep entries free — and provides camera kits to some of the top winners. As Connors sees it, these connections are intertwined with the J-School's Missouri Method of learning practical skills by doing the real-world work of journalists, a guiding philosophy that makes its students uniquely prepared for a speedy assent in the industry.
"Mizzou really emphasizes daily newspaper-style work, which is all about how to capture a story within one photo," Connors said. "Other schools thrive on photo essays, but Mizzou emphasizes, 'how can we make a single photo tell a story?'"
Updated: December 7, 2022
Related Stories
Expand All
Collapse All
---