Missouri School of Journalism graduate places 10th in Hearst Explanatory Reporting contest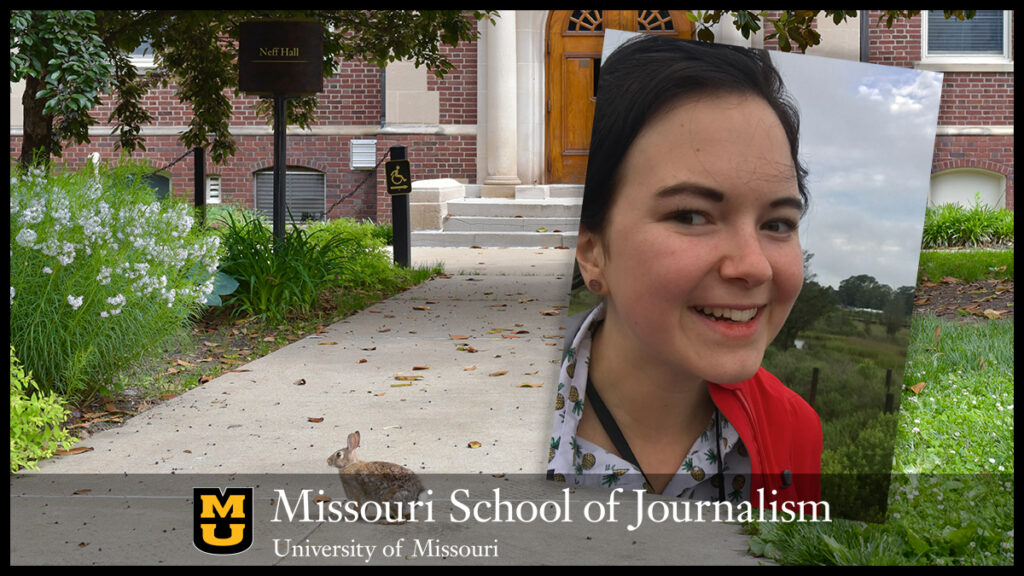 Story taught Colby perseverance as she waited for public records
Columbia, Mo. (March 24, 2021) – Missouri School of Journalism graduate Claire Colby, 'BJ '20, who studied investigative journalism and political science, placed 10th in the explanatory reporting category of the 61st annual William Randolph Hearst Foundation's Journalism Awards program.
Her entry, "CAFO regulations: Low fines, frequent inspections, repeat offenders," was one of 107 entries received from 60 colleges and universities across the country. The article was published by the Columbia Missourian, which serves as a teaching laboratory for Missouri School of Journalism students.
Colby's story was about the lack of regulations of factory farms and came about after she reported on a citizen group that was trying to challenge a Concentrated Feeding Operation (CAFO) in their town.
"I believe this story is award-worthy because it fulfills a basic tenet of journalism: accountability for the agencies and officials who are charged with enforcing regulations and protecting citizens," said Associate Professor Mark Horvit, who worked closely with Colby on the story. Horvit is also the director of the school's State Government Reporting Program. "The idea of the story was to find out whether the state and local governments had been enforcing the rules they enacted on large agricultural operations. What Claire found was that in most cases, they had not. If journalists don't do the work, no one will, and the result of these regulations going unenforced can be pollution and health risks for residents."
Colby said the story presented challenges when it came to accessing public records. She had strategically work her way up the chain of command until she could find someone to give her the needed records, she said.
Colby said the story taught her perseverance.
"There were so many times that I felt like what I was doing wasn't going to work," she said. "I'm so glad I had the support of the Missourian faculty in doing this project."
Horvit said this assignment provided a "great reporter" with the opportunity to learn how to fight for data and records, how to take 'no' for an answer and how to deal with the roadblock of endless delays.
Colby is now attending law school at the University of Minnesota.
Updated: March 24, 2021
Related Stories
Expand All
Collapse All
---