Journalism Student Places First in Hearst Competition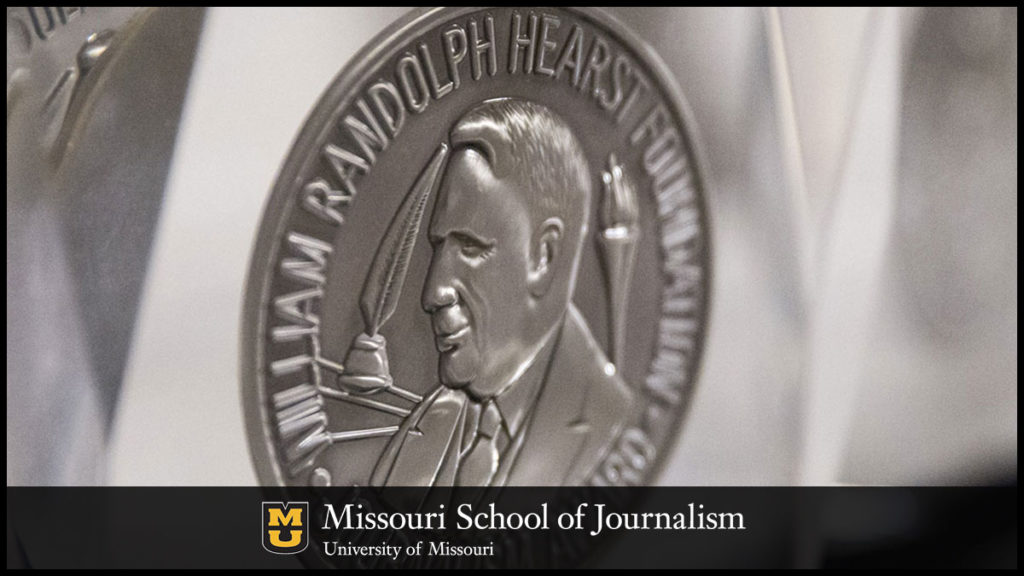 Columbia, Mo. (Feb. 13, 2004) — Carolyn Szczepanski, BJ '03, won first place in the in-depth writing category of the 44th Annual Hearst Journalism national competition for her report, "The Once and Future River." The story ran in the Columbia Missourian, the working newspaper lab for students in news-editorial, design, information graphics and photojournalism.
The Hearst awards are considered by many to be the most prestigious of all college writing awards. The Missouri School of Journalism currently ranks in the top three in the Intercollegiate Writing Competition.
"The story did more than any other I've seen in describing the fight over controlling the flow of the Missouri through the eyes of two of its most important stakeholders: the barge industry and recreational interests," Tom Warhover, executive editor, said.
Szczepanski, who graduated in December, analyzed government and industrial data and used more than 40 sources for her piece.
"With the debate about flow management raging into its thirteenth year, the public was weary of wading through reports and political rhetoric," she said. "But, with the fate of the nation's largest river at stake, the Big Muddy remained a big story in Columbia, and I was determined to report the issue in a meaningful way."
Szczepanski received a $2,000 scholarship as well an invitation to San Francisco in June to compete in the National Writing Championship. The University received a matching grant.
In December, four J-School students placed in the Hearst competition's Features category. Duaa Eldeib won fourth place and Alyssa Ford won 17th place in the college feature writing category. Mary Knez Walker won third place, and Kyle Palmer won 20th place in the broadcast features category.
Updated: March 12, 2020
Related Stories
Expand All
Collapse All
---