2 Journalism Students Place in Top 12 in the Hearst TV News Competition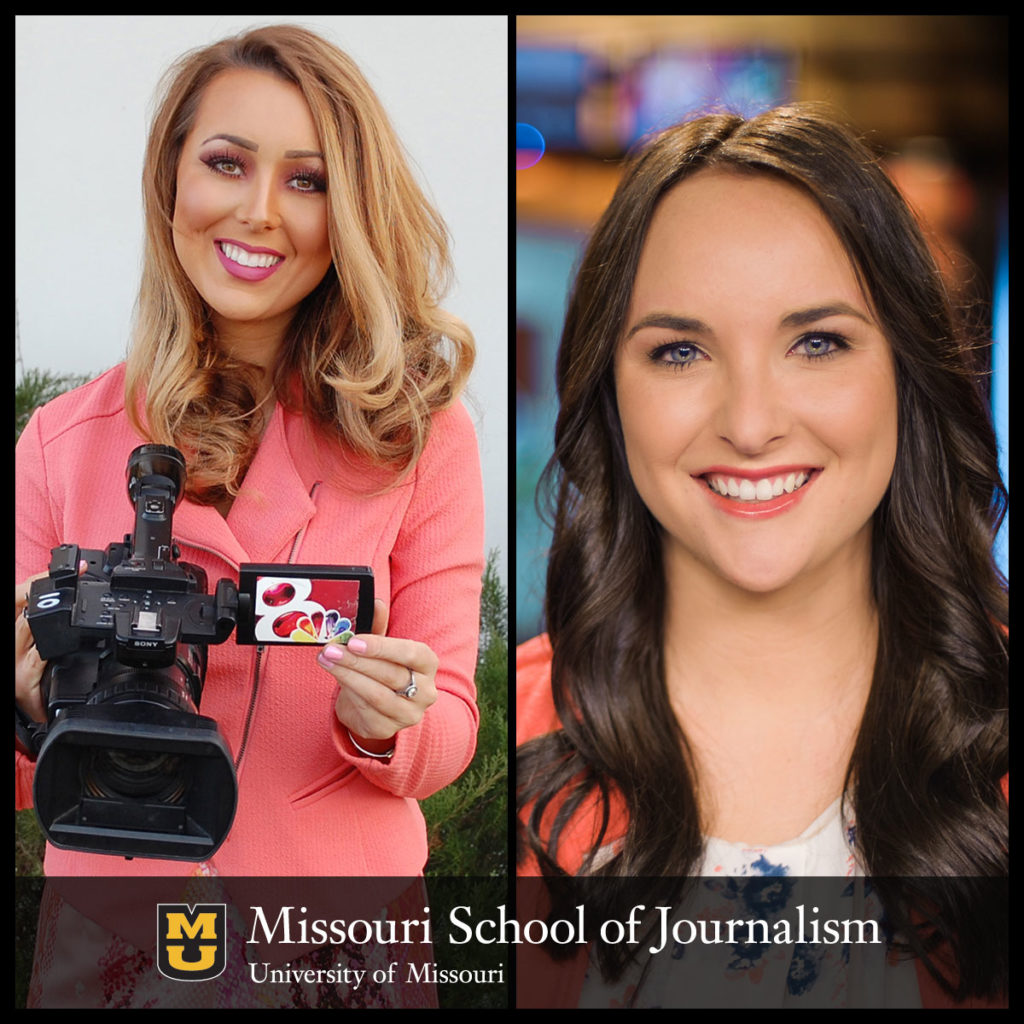 They Were Selected from 70 Entrants from 39 Schools Across the US
By Yue Tang
San Francisco (April 14, 2017) — Two Missouri School of Journalism students placed in the top 12 in the Television Broadcast News Competition of the 2016-17 national Hearst Journalism Awards Program.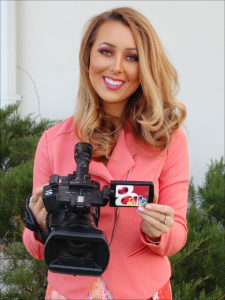 Current KOMU-TV reporter and anchor Lauren Barnas placed sixth, and former KOMU reporter and anchor Emma Balkenbush placed 12th. They were selected from 70 entrants from 39 schools across the U.S. KOMU is mid-Missouri's NBC affiliate.
The University of Missouri placed first in the Intercollegiate Broadcast Competition with the highest accumulated student points in the Radio, TV Features and TV News competitions. The Hearst program is sometimes referred to as the "Pulitzers of college journalism."
Barnas' entry consisted of three stories. She broke a story about a double homicide case in which the primary murder suspect posted a forewarning on Facebook in the days leading up to the attack. The other two stories were about campaign finance limits in Missouri and about a cosmetic contact lawsuit just days before Halloween.
Barnas, a senior who will graduate in May, is originally from Springfield, Missouri. Her broadcast experience also includes a summer internship at KY3 in Springfield, where she assisted the consumer reporter, Ashley Reynolds, BJ '08.
"It's my responsibility to deliver meaningful news to those viewers, and I've found a love for storytelling in the process," Barnas said.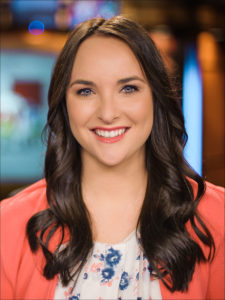 Barnas attributed her win to the hands-on Missouri Method, which allows students to learn in professional newsrooms and agencies.
"We don't tell stories just to tell them. We tell stories with passion and purpose to inform the viewer and keep the community safe," Barnas said. "We tell stories that need to be told, hopefully in a way that makes the viewer want to keep watching."
Balkenbush's entry consisted of three Target 8 investigative stories. One story was about a Sedalia man who paid a concrete contractor $9,000 to build him a shop, which he never finished. The other two stories were about a clothing store in Columbia that drew numerous complaints from women.
Balkenbush, BJ '16, graduated with a degree in TV reporting. Originally from Edwardsville, Illinois, Balkenbush is now a reporter, producer and anchor for KDRV NewsWatch 12 in Medford, Oregon. She said that her experience in the journalism school and at KOMU helps her every single day in her job.
"I am constantly thinking about lessons I learned from my professors at KOMU," Balkenbush said. "Having the experience of working on those stories inspires me to look for stories like them here. I want to continue to tell stories that make a difference."
The 57th annual Hearst Journalism Awards Program is held in 106 member universities of the Association of Schools of Journalism and Mass Communication with accredited undergraduate journalism programs. The Broadcast News Competition was added in 1988 to the program that also includes writing, photojournalism, and multimedia competitions and offers awards totaling up to $500,000.
Updated: October 16, 2020
Related Stories
Expand All
Collapse All
---