Missouri School of Journalism Places Second Overall in 2006-2007 Hearst Competition, Wins $22,750 in Prizes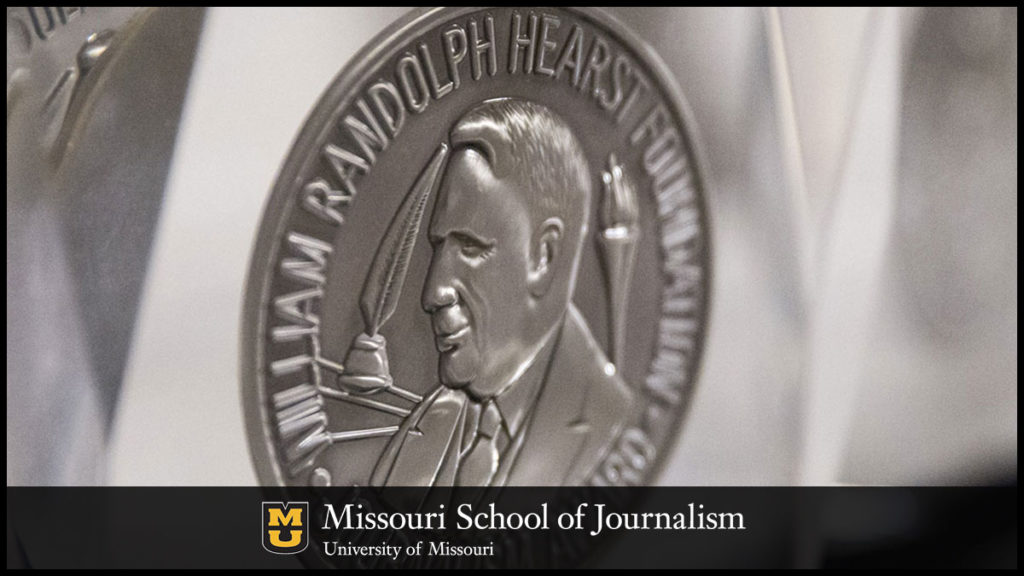 Senior Ben Fredman Wins $7,000 in Photojournalism Competition
Columbia, Mo. (June 29, 2007) — The Missouri School of Journalism placed second overall in the 2006-2007 Hearst Journalism Awards Program, a national collegiate journalism competition that culminated with finals held in San Francisco, Calif., June 4-10.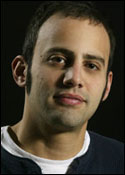 Leading the effort was senior photojournalism major Ben Fredman, who won $4,000 for his second-place finish in the national photojournalism championship. He won an additional $1,000 for submitting the best single photograph of the competition. To reach the national "shoot off," Fredman won the news/sports photojournalism competition and a $2,000 scholarship in early 2007, therefore qualifying him for a semi-final round. He then submitted a portfolio of his work and was one of six finalists to be flown by the Hearst program to San Francisco for the championship week.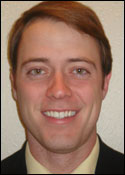 In the television broadcast news championship, senior radio-television major Ryan Famuliner was named one of two runners-up and received a $1,500 scholarship. He had placed third in the television broadcast II competition in early 2007, which allowed him to continue on to the semi-finals. There, he placed high enough to qualify for nationals and was flown to San Francisco for the championship round.
"The impressive showing our students made in the Hearst Awards competition just reinforces what we already know: the Missouri Method of hands-on learning works," said Brian Brooks, associate dean for undergraduate studies and administration. "I congratulate those students and the faculty editors who push them to be excellent journalists."
In total, 13 Missouri Journalism students placed in different categories over the year-long Hearst competition. Presented since 1950, the Hearst Awards recognize excellence in collegiate journalism in four categories: writing, photojournalism, radio and television. Students active in campus media submit their work to different competitions within each category, and practicing journalists review the submissions and name the finalists. More than 100 accredited schools of journalism participate in the contest each year.
The points accumulated by the School's 13 winners led to Missouri's high overall placement in the three major intercollegiate competitions, including second place in writing, third place in photojournalism and seventh place in broadcast news. For the finishes, Hearst awarded the School $5,000, $2,500 and a Hearst medallion, respectively. Additionally, the Hearst program matches each scholarship won by students with an equal amount for the School.
This year's Hearst Award winners and their scholarship amounts include:
Ryan Famuliner
Senior, Radio-Television Journalism
Runner-Up ($1,500), National Broadcast News Competition
Third Place ($1,000), Preliminary Broadcast II Competition
Ben Fredman
Senior, Photojournalism
Second Place ($4,000), National Photojournalism Championship
Best Single Photo ($1,000)
First Place ($2,000), Preliminary News/Sports Photo Competition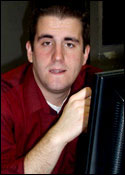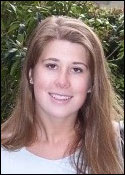 Katie Fretland
Senior, Newspaper Journalism
19th Place (tie), Preliminary Spot News Writing Competition
Matthew Jarzemsky
Senior, Newspaper Journalism
Fourth Place ($750), Preliminary Personality/Profile Writing Competition
Ryan Kruger
Senior, Radio-Television Journalism
11th Place, Preliminary Broadcast II Competition
Ikuru Kuwajima
Senior, Photojournalism
14th Place (tie), Preliminary Picture Story/Series Competition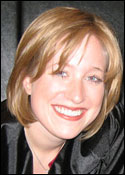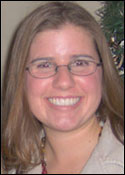 Jenifer Langosch
Senior, Newspaper Journalism
First Place ($2,000), Preliminary Sportswriting Competition
Leah Lohse, BJ '06
(Newspaper Journalism Senior at Submission)
Second Place ($1,500), Preliminary Feature Writing Competition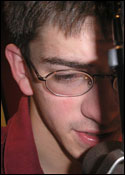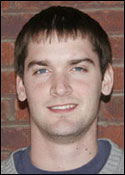 Doug Meigs
Senior, Newspaper Journalism
Seventh Place ($500), Preliminary Sportswriting Competition
Elizabeth Phillips
Senior, Newspaper Journalism
Eighth Place ($500), Preliminary Spot News Writing Competition
Sean Powers
Sophomore, Convergence Journalism
14th Place, Preliminary Radio II Competition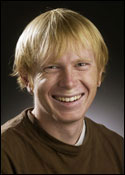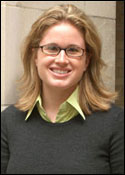 Jennifer Price
Senior, Newspaper Journalism
13th Place, Preliminary In-Depth Writing Competition
John Tully
Senior, Photojournalism
Ninth Place ($500), Preliminary News/Sports Photo Competition
14th Place (tie), Preliminary Picture Story/Series Competition
Updated: April 17, 2020
Related Stories
Expand All
Collapse All
---