Missouri Photojournalism Master's Student Describes His Experience as a Syrian in Columbia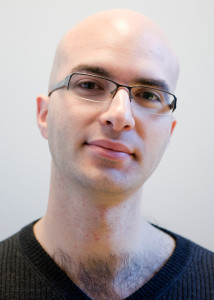 Fulbright Scholar Hany Hawasly Prepares to Document His Country's Cultural Heritage
By Tracey Goldner
Supervising Editor: Stephanie Ebbs
Reprinted with permission from the Columbia Missourian
Columbia, Mo. (Sept. 12, 2013) — Thirteen months ago, Hany Hawasly, 31, moved from Damascus, Syria, to Columbia to study photojournalism in the graduate program at the Missouri School of Journalism.
Columbia Missourian reporter Tracey Goldner talked with him about his perspective as a Syrian in Columbia. The following interview is compiled from several conversations in person and via email.
---
Why did you decide to come to Columbia?
Hawasly: Coming to the States was not an easy decision. I was in turmoil. The country (Syria) was heading south, and I was totally involved in the humanitarian effort in the country. I wondered, "Should I stay here? Am I going to be useful in Syria? Or should I pursue my life?" I received my visa two weeks before my flight. I thought, "Do I really need to do this?" Eventually, with the support of friends and family, I decided to come.
How are you financing your education?
Hawasly: I'm a Fulbright scholar. I first thought seriously about the Fulbright in 2008 and eventually won the scholarship in 2011 after finishing my national service. It's a process of 15 months, and it's a tedious application. I had learned photography on my own and wanted to have some kind of formal education about how photographers lead their careers.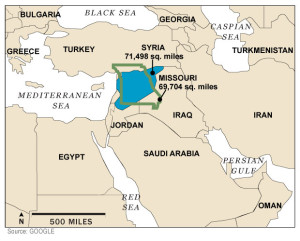 What was your Fulbright proposal topic?
Hawasly: My Fulbright proposal was about documenting Syrian cultural heritage, an extremely rich and overlooked scene. I used my previous work on the disappearing Syrian silk industry to win the scholarship.
How do you keep up with the news from home?
Hawasly: I communicate with my family almost every day as long as communications within Syria work. I get updates about daily life, (such as) deteriorating security, the collapsing value of currency, deaths and marriages.
How do you cope with the distance?
Hawasly: I keep myself busy with my studies, which are challenging. Most of my time in the first year was consumed trying to catch up. Columbia seemed like a big classroom to me. I'm not ever sure if I coped with the double life I'm leading. Both of them change so quickly, and I had to keep trying to stay on top of my studies and the escalating uncertainty back in Syria.
Sometimes, I feel ashamed by being here and feeling safe. I can sleep with my front door open without fear. I feel I don't have a right anymore to speak on behalf of my people back home.
How is your family doing?
Hawasly: My family is doing OK. There is a lot of anticipation about the U.S. strike, though. People are confused and afraid of what will come.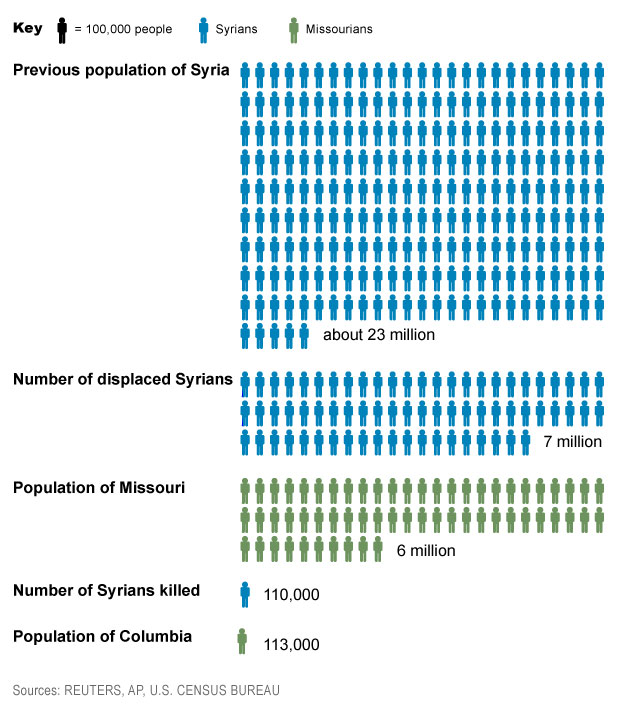 How did you become involved with humanitarian work?
Hawasly: I have been volunteering with the Syrian Red Crescent (Syria's equivalent of the American Red Cross) since 2002. The uprising in Syria started shortly after I finished my national service, and I wanted to go back to the Syrian Red Crescent to help. They were working in very dangerous situations, but I kept telling myself, "I can't sit in a chair reading rumors on Facebook. I will go nuts. I can't just sit and watch anymore."
I started taking long shifts shortly afterward, and I continued for 10 months. Later, I joined the International Committee of the Red Cross in Damascus. I know I'm more valuable when I can help people.
How did your experience working with the conflict impact you?
Hawasly: My experience in relief was extremely, extremely important for me for many reasons. It gave me a better view of what was happening. (The International Committee of the Red Cross) was the only international organization working in the country at that time.
How do you feel about the media's portrayal of the crisis?
Hawasly: The news sometimes gets worrying or, in many cases, inaccurate or exaggerated. I think the American media didn't do well in showing some kind of a balanced story of what's going on. So now actually CNN is over-covering what's happening in Syria. It looks like they want to give the American people a crash course in what's happening. They want to teach them what happened in two and a half years in two nights.
What is missing in the American media debate on Syria?
Hawasly: All you can hear about now is national security and regional politics, but nobody is talking about the interest of the Syrian people. I think people need to understand why the American government is involved in this, and there needs to be more explanation about what the government did for the Syrian people during the past 30 months of conflict.
Will you return to Syria after you graduate?
Hawasly: I believe going back to Syria will be extremely challenging, knowing that I won't find the same place I lived in for 30 years. But at the same time, I believe that I will be of much value to my country.
It might not be cultural heritage that I will be working on, but there will definitely be lots of stories waiting to be told.
Updated: July 20, 2020
Related Stories
Expand All
Collapse All
---