The Missouri School of Journalism Welcomes Record Number of Fulbright Students
By Chantel O'Neal
Master's Student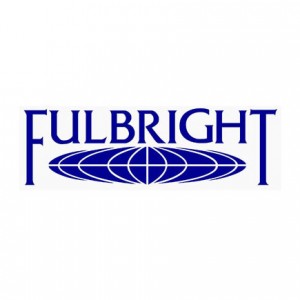 Columbia, Mo. (Sept. 21, 2012) — The Missouri School of Journalism begins the 2012-13 year with seven Fulbright students, a record for the program and one of the highest of any department on campus. The seven Fulbright scholars have come to Missouri from countries around the world, including Ukraine, Lithuania, Russia, Syria, Romania and the Republic of India.
The Fulbright Scholar Program is an international educational exchange program that is sponsored by the U.S. government. Each scholar, selected based on his or her academic merit and leadership potential, is given the opportunity to study, teach and research at universities across the country in hopes of contributing to solutions for mutual international concerns. The program began in 1946 and has since supported nearly 300,000 participants.
Meet the Missouri School of Journalism Fulbright scholars:
Varvara Fomina
In 2006, Varvara Fomina graduated from Saint Petersburg State University in Russia with a major in visual arts. After receiving her degree, she began working with the national TV station Channel Five in St. Petersburg. There she contributed to a social cultural program called "Week in a Big Country" and a popular science show titled "Progress."
Because of her interest and background in broadcast journalism, Fomina was offered a Fulbright to the Missouri School of Journalism. She accepted because of its strong radio-television program, although Fomina is broadening her knowledge and skills through the convergence journalism reporting program. When she returns to Russia, Formina says she will likely continue working in the broadcast journalism field.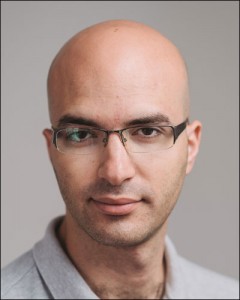 Hany Hawasly
Hany Hawasly was born and raised in Damascus, Syria. He graduated from the University of Damascus with a major in mathematics and has experience in humanitarian work with the Syrian Red Crescent and the International Committee of the Red Cross (ICRC) in Damascus.
Hawasly has been professionally involved in photography and communications for the past seven years. He is interested in cultural heritage and diversity. His work on the Syrian traditional silk industry was published in a book in 2010.
Hawasly is now working toward a master's degree in photojournalism at the Missouri School of Journalism. He chose the school because he says, "The curriculum is mostly dedicated to building foundations of photojournalism from a journalistic rather than photographic perspective, and that's because of the university's prestigious record in journalism education."
After receiving his master's degree, Hawasly, with photography as his tool, hopes to work with local and international researchers, organizations and media outlets to communicate messages that preserve Syria's culture and promote understanding among its people. He also plans to empower Syrian youth by teaching them to use photography as a way to explore, express and share what they see with others.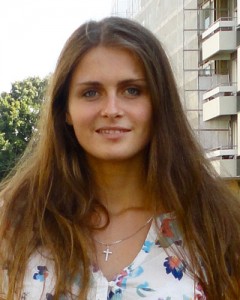 Olga Khrustaleva
Olga Khrustaleva received her first degree in English and Japanese from the university in her hometown, Ryazan, Russia. As a student, Khrustaleva held a number of jobs, including tour guide, summer camp counselor, animator, translator and lifeguard. After graduating, she pursued a master's degree in international relations, focusing on the region of the Middle East and Arab Awakening, from St. Petersburg University. Her thesis studied the effects of linguistic manipulations in the media on public opinion. At the time, she was also working as a reporter for English-language newspapers based in Moscow and St. Petersburg.
After working as a journalist, Khrustaleva realized that people's stories inspire her more that political theories, so she applied for a Fulbright scholarship to study journalism in the U.S. In Russia, Fulbright students do not get to choose where they study, but Khrustaleva accepted the opportunity to attend the Missouri School of Journalism without any hesitation because she knew it was one of the best, she said.
Once she returns to Russia, Khrustaleva plans to continue working as a journalist, and she's considering pursing a doctoral degree and teaching.
Roman Kolgushev
Roman Kolgushev never studied journalism in Ukraine. His bachelor's and master's degrees are in translation theory, so everything he knows about journalism was learned from working in newsrooms. Kolgushev began his career as a journalist in 2007 in his hometown of Donetsk. After about three years, he moved to Ukraine's capital, Kyiv, where he covered politics until he was awarded a Fulbright grant.
Kolgushev chose the Missouri School of Journalism because of its ranking as one of the best and his curiosity about the Midwest.
"This indeed is one of the best experiences I could dream of," he says, adding that he has never doubted his decision.
When Kolgushev returns to the Ukraine, he isn't sure what he will do, but he knows he will find a way to contribute to the development of democracy and freedom of speech, something he hopes will soon change in his country.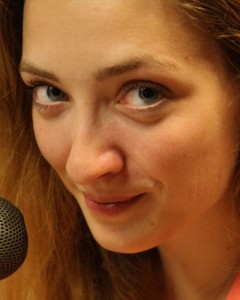 Viktorija Mickute
Viktorija Mickute obtained her bachelor's degree in political science from Vilnius University in her home country of Lithuania. During her fourth year at the university, Mickute accepted an internship working in the Lithuanian National Television newsroom. It was there that she discovered broadcast journalism. She worked as a reporter, covering international, cultural and political news. After graduating, Mickute was offered the position of international news editor, which she held for a year.
While applying for a Fulbright, Mickute learned about the Missouri School of Journalism and its status as one of the top journalism schools. Here, she hopes to become a well-rounded multimedia journalist who can write articles, take photos and shoot video.
Mickute says journalism in Lithuania is lacking and still needs to be changed. When she returns, she hopes to work in a TV newsroom where she can bring what she has learned to her country.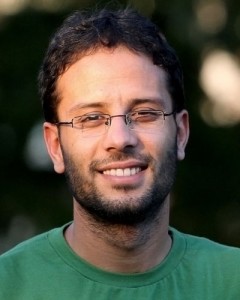 Showkat Nanda
Showkat Nanda, born in Jammu and Kashmir, a constituent state of the Republic of India, is an award-winning photojournalist and documentary photographer. He completed his master's in mass communication and journalism at the University of Kashmir in 2007 and immediately started working for AFP as a freelance journalist and photographer. Nanda's articles and photographs have appeared in publications both nationally and internationally including Al-Jazeera, and he has taught photography at universities as a visiting faculty member.
In 2011, Showkat was declared the winner of the MFI National Press Photo Award, the most prestigious photo contest in India. Apart from winning the "Picture of the Year" for his poignant photograph of three sisters widowed in the on-going conflict in Kashmir, he also won first and third place in the General News Category.
Nanda chose to attend the Missouri School of Journalism based on its status among the top journalism schools in the world, its competitive curriculum and its experienced faculty members. His dream is to work for National Geographic and be a part of Pictures of the Year International (POYi), which is affiliated with the School.
Nanda plans to contribute to visual reporting and inspire and train other journalists when he returns to Kashmir.
Roxana Pop
Roxana Pop discovered photography while taking a high school class in Romania. The instructor was a physics teacher. However, Pop says she realized what makes someone a photographer has more to do with the soul than the title before his or her name. In that class, she learned not only about photography but also about people. Her passion for both led her to study photojournalism.
After graduating from the journalism school at Babes-Bolyai University from Cluj, Pop came to the Missouri School of Journalism to focus her studies on photography. She hopes to use the medium to express her point of view as well as those of others.
"I think I have many things to say," Pop says, "and even more to show."
Updated: June 17, 2020
Related Stories
Expand All
Collapse All
---