Award-Winning Photograph by Master's Student Featured in Thailand Arts Festival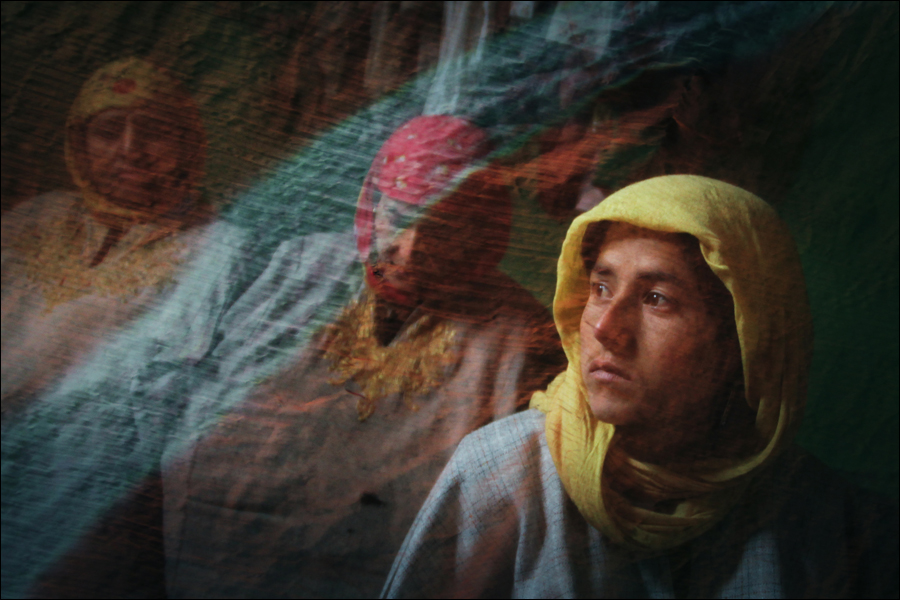 Image of Three Widows by Showkat Nanda Is Included in the Kashmir Exhibit
by Emily Brehe
Columbia, Mo. (March 14, 2013) — Fulbright scholar and master's student Showkat Nanda joined other renowned photographers in the Kashmir exhibit featured last month in Thailand's Chiang Mai Documentary Arts Festival.
Nanda was born in India-controlled Kashmir. His exposure to the three-headed conflict among India and Pakistan as well as Kashmir's own fight for independence encouraged him to be a photojournalist and inform the world of the struggles of his people.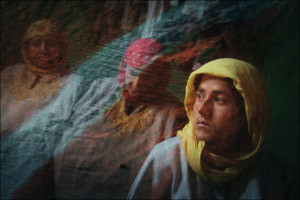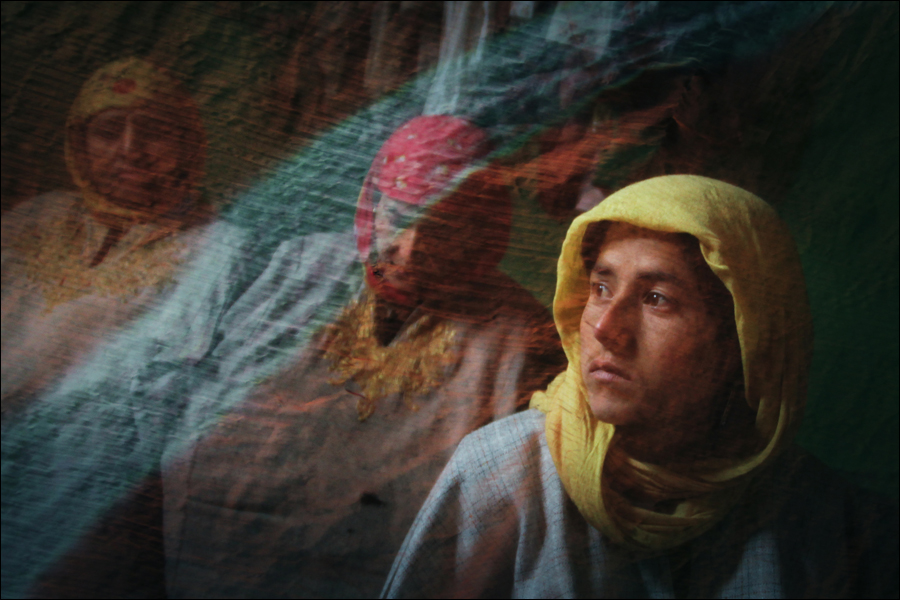 "As a kid, I wanted to be a doctor, but the unique experiences I had during my childhood, [my] passion for visuals and a strong urge to tell the stories of my land turned me to photojournalism," Nanda said.
The Kashmir exhibit was displayed at the Chiang Mai Documentary Arts Festival from Feb. 8-14 and will soon travel to the U.S. and Europe. The exhibit reveals photos focusing on the conflict during the last 25 years.
In 2011, Nanda's artistic image of three Kashmiri sisters who were widowed by the ongoing conflict was named "Photo of the Year" and ranked first in the General News category in the National Press Contest, India's most respected photo competition. The panel of judges consisted of three well-known photographers who unanimously chose Nanda's photo for the grand prize. It is on display along with 11 other photos by Nanda.
The color image portrays three women with veils covering their hair, a piece of everyday attire for conservatives in Kashmir. The camera is focused on one woman who stares sullenly off-camera. Nanda used photorealism and what he calls a "profound abstractness" to apply an edgy gradient on the image. This technique gives the photo a haunting look that tells the widows' difficult stories.
"It is extremely difficult to choose a favorite photo from among thousands of pictures I have made," Nanda said. "Every image is special in its own right. However, I chose to mention this photograph, which is special for me in many respects. This image has a profound visual meaning for me."
Nanda said that the experience has helped him grow as a journalist. The exhibit serves as an excellent opportunity for him to network and establish his name as a brand for his work.
"For every photojournalist, recognition is almost always a top priority," Nanda said. "When you have an international audience, it is an indication that your work is being recognized and appreciated. It has given me a wonderful chance to meet and make professional contacts with reputed photojournalists across the world."
Updated: July 14, 2020
Related Stories
Expand All
Collapse All
---