Visual Arts Showcase Allows Photojournalism Student to Display Her Artistic Side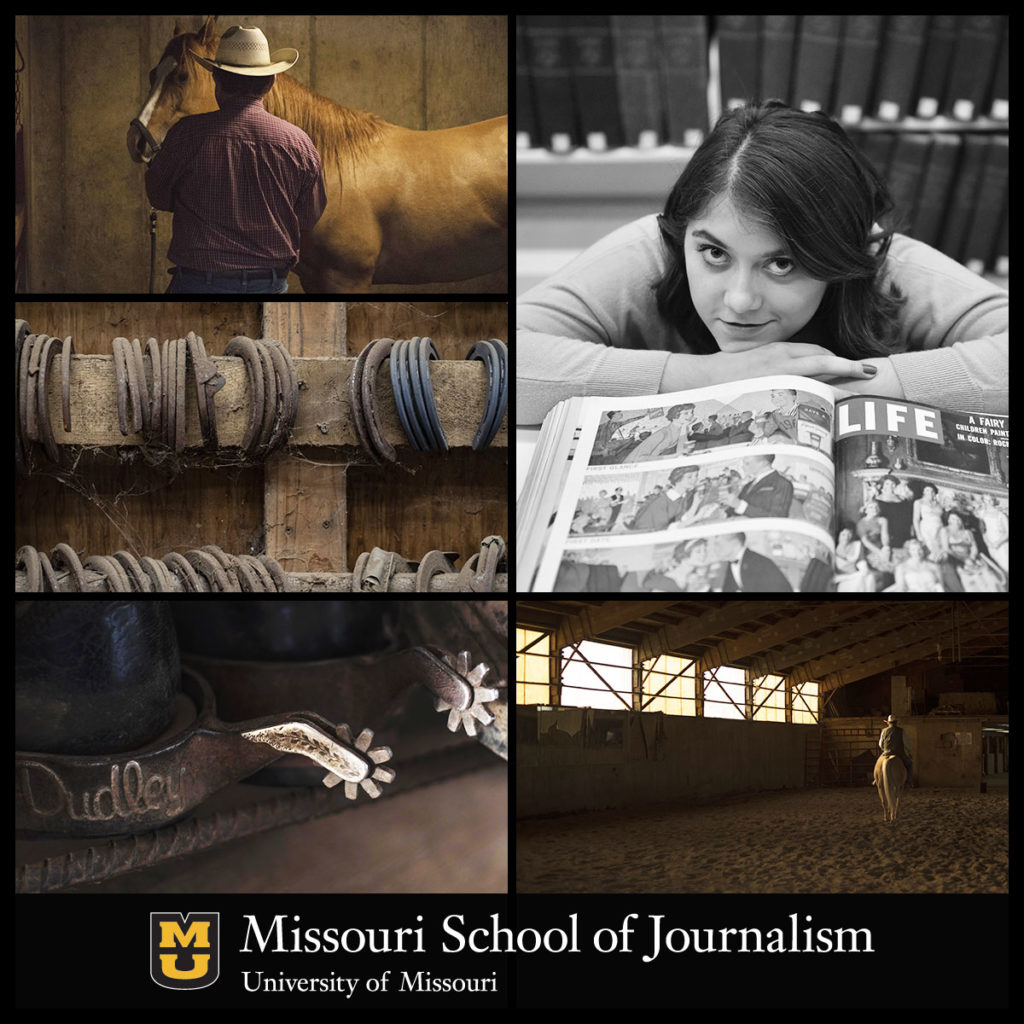 Encouraged as a high schooler to pursue art school, photojournalism sophomore and second-year Discovery Fellow Emmalee Reed chose instead to pursue her creative side via real-world media outlets at the Missouri School of Journalism.
Emmalee Reed and Two Other J-Schoolers Among 50 Competing for $8K in Professional Development Awards
By Nate Brown
Columbia, Mo. (Feb. 11, 2019) — University of Missouri sophomore Emmalee Reed says her mom wanted her to go to art school after graduating from high school. Reed had won a statewide art contest in Arkansas and her work was hung in the hallways of her high school in Olathe, Kansas. She enjoyed working in different mediums, especially painting.
Reed chose instead to attend the Missouri School of Journalism, where she's a photojournalism student and second-year Discovery Fellow. But she has an opportunity this week to flex her artistic side when she participates in the fourth annual Undergraduate Visual Arts and Design Showcase in Jesse Hall.
Reed and two other journalism students are among 47 students selected to exhibit their works of artistic expression in categories such as video, paintings, theatre set design, photography, textile and apparel design, and graphic design. The students are competing for $8,000 in professional development funds and other awards.
This is Reed's second visual arts showcase. She was the only first-year freshman selected for last year's event.
Reed's entry is called "The Horseman." It consists of four photographs she took last spring for a Fundamentals of Photojournalism class assignment. She focused on Jim Dudley, a local horse trainer and breeder.
"I wanted to shoot a horse trainer because I knew that stable light's really nice," she says.
She shot 12 photos for the photojournalism assignment, which provided an overview of Dudley's profession. "For this exhibition, I wanted it to be artsier and so the pictures I chose don't show his face," says Reed. "Two of them are pictures of his back. [It's] just more anonymous in that way."
Her favorite photo in her entry is of Dudley on horseback inside the stable. "He was going through an inside show ring, but the lights are off in there," she says. "There's a wall full of windows and the light…shines right on him. It's just really dark and moody and cool."
Reed says she's always enjoyed telling stories but the camera proved mightier than the pen.
"I wasn't really good at writing them or telling them," she says. But she found it easier to tell stories through photography, which she gravitated to in sixth grade when she received her first camera.
"I took lots of nature pictures," she says. "I never did people pictures at all and then one of my cousins got me a book for Christmas of Life [magazine] photographers and all of their work."
Initially, Reed was not a fan of her holiday present. "But then I kept looking at it and I was like, 'OK, these are actually really, really good,'" she recalls. "So, I just kept looking at that book and then I really wanted to take pictures that meant something like theirs."
Reed joined her high school paper, where she later became photo editor.
Since arriving at Mizzou, Reed has been a photographer for The Maneater, where she says she's gaining additional experience before taking the Staff Photojournalism class, which serves as the photography staff for the Columbia Missourian.
Each showcase exhibitor has a faculty mentor. Reed's is Associate Professor Berkley Hudson, who's also her Discovery Fellow mentor.
"He's the best," says Reed. "He taught me a lot about visual theory, which I think is really interesting."
The three other journalism students selected for the 2019 showcase are Maddie Davis, a junior from Overland Park, Kansas; Hope Johnson, a junior from Taylorville, Illinois; and Kayla Myers from Memphis, Tennessee, who graduated in December 2018.
The fourth annual Undergraduate Visual Arts and Design Showcase opens Feb. 11 and runs through Feb. 15. The opening reception will be held at 4:30 p.m. Feb. 12 in the Jesse Hall rotunda. Brandan Odums, a New Orleans-based visual artist, will give the keynote address at 5:30 p.m. Feb. 13 in Jesse Auditorium. Visit the showcase website for the complete schedule of events.
Updated: November 6, 2020
Related Stories
Expand All
Collapse All
---