Journalism Student Takes Deep Dive into Research, Learns Time Management Skills as Discovery Fellow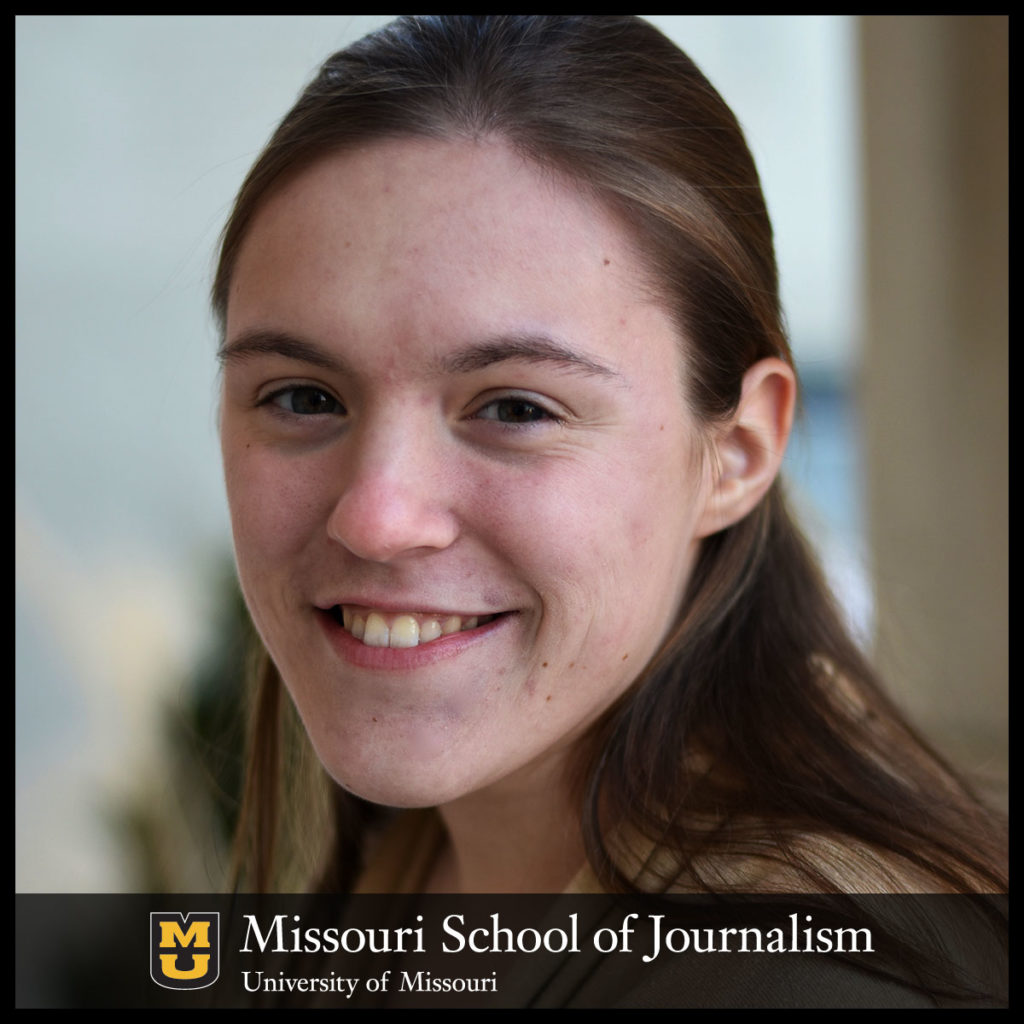 After reading a report on Reuters that highlighted European media outlets, 2017-18 MU Honors College Discovery Fellow Anna Lewis was inspired to learn what kinds of pay models U.S. news outlets utilize.
Assessing Newspaper Pay Models, Anna Lewis Battled Poorly-Designed Websites While Balancing Other Coursework
By Jennifer Nelson
Columbia, Mo. (May 17, 2018) — As a freshman interested in writing for a digital publication, University of Missouri undergraduate student Anna Lewis already has a basic grasp on pay models and their importance to the industry she's considering.
Lewis, who is a 2017-18 MU Honors College Discovery Fellow, spent the academic year researching what kind of pay models a sampling of U.S. news outlets have and, if they have one, how models vary from region to region and how the subscriptions costs compare.
Discovery Fellows at Mizzou are high-performing freshmen and sophomores, all of whom have earned a 33 or higher on their ACT, selected to conduct research in their interest area and given a $2,000 scholarship. Lewis was inspired to learn what kinds of pay models U.S. news outlets utilize after reading a similar report on European outlets published by Reuters. She surveyed 333 online sites including newspapers, broadcast, alternative weeklies and online-only news sources.
In her research, Lewis learned that of the 236 newspapers surveyed, 170 had metered websites, which meant that visitors could only read a set number of articles for free. Almost 90 percent of those sites offered 10 or fewer free stories before asking for a subscription.
As the Moberly, Missouri, native pulled in data for her research, she ran into both challenges and opportunities to grow. For example, data was sometimes hard to find as she navigated the various websites.
"Poorly-made websites and the information chain were difficult to navigate, causing the research to grind to a halt as I searched for one piece of data," she says.
But spending at least eight to ten hours a week on research – while also juggling other student commitments – taught her good time management skills. "It was absolutely essential that I set aside specific times to work on research and not get distracted," she says.
Lewis met weekly to discuss her progress and hurdles with her mentor, Brian Steffens, director of communications at the Donald W. Reynolds Journalism Institute and an adjunct faculty member at the Missouri School of Journalism.
"Transitioning from a predominantly-advertising model to more diverse revenue streams that include reader subscriptions has dominated news industry conversations in recent years," says Steffens. "Reader subscriptions have emerged as the most important or significant alternate revenue stream to address industry sustainability and growth. News industry veterans have struggled to learn this for at least two decades. Anna, at the very start of her journalism journey, has had the opportunity to learn this first-hand, up close."
Lewis received a 2018-19 fellowship and plans to continue her research. Her summary report is available below as a PDF download.
Updated: November 4, 2020
Related Stories
Expand All
Collapse All
---