Journalism students encouraged to conduct undergraduate research, explore new opportunities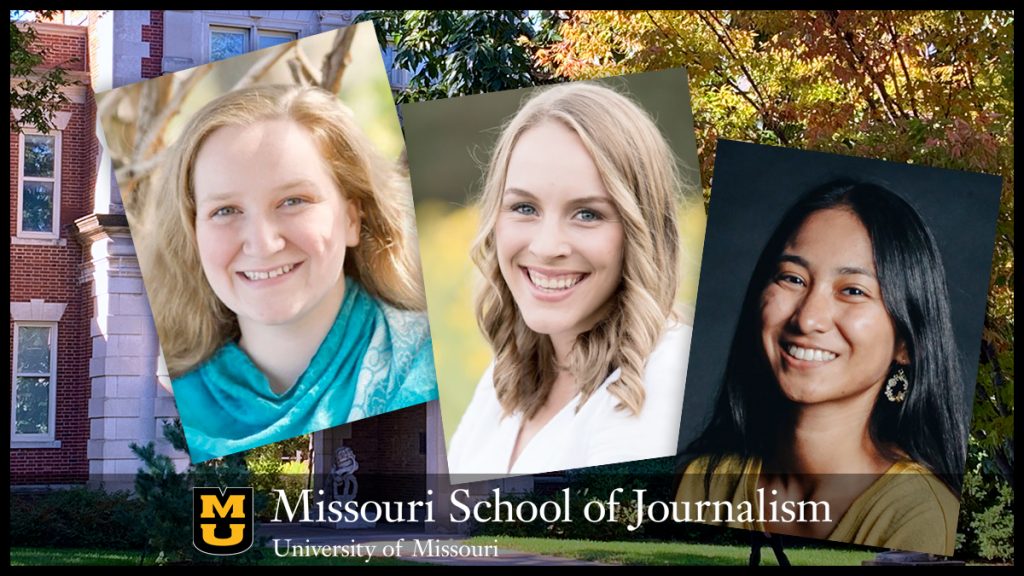 Columbia, Mo. (Oct. 25, 2021) — To some, the word "research" might conjure up images of people in white lab coats wielding syringes and studying bacteria, but each year, students at the Missouri School of Journalism take part in undergraduate research that breaks the mold.
Through a variety of scholarly programs that pair students with a faculty advisor from the start of their college careers — in addition to offering scholarships and stipends — students can conduct undergraduate research related to the field of journalism, an opportunity they often describe as "eye-opening" and one that encourages them to experiment outside their comfort zones.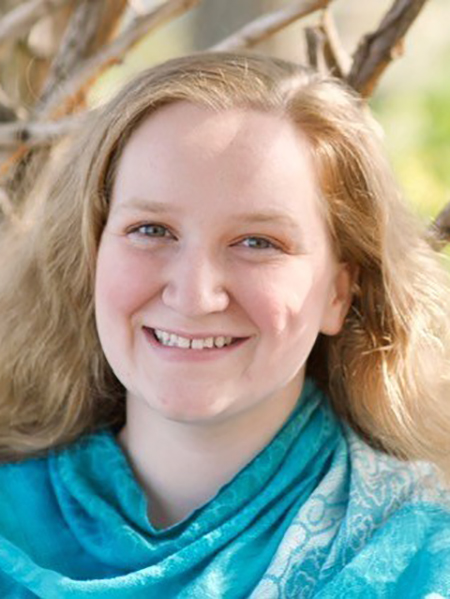 "I had always thought of research as part of the hard sciences, like chemistry, so I didn't actually realize journalistic research existed," said sophomore Bailey Stover. "But when I came to Mizzou, I was asked if I wanted to work more on the hands-on newspaper side or on the journalistic research side, so I took the opportunity to do something that was new for me."
As a Discovery Fellow, Stover is working under advisor and associate professor Amanda Hinnant to survey critical opinions about what makes online news comment sections over the history of their existence. The democratic promise of public participation, the misinformation crisis, and how journalists tried to make vitriolic spaces more constructive are all part of the 20-year analysis.
By carefully cataloguing and analyzing expert opinions on the subject, Stover is contributing to research into how to understand the perceived benefits and potential harm of user comments on journalism. survey critical opinions about what makes internet comment sections positive or negative and how to make vitriolic spaces more constructive.
"The articles I'm reviewing are answering questions like, should comment sections be regulated?" Stover said. "Should they be open on some stories and not others? Maybe they should just be open for one day after a story is posted? Cataloguing these opinions will build a solid foundation from which to attack the problem."
Stover, who is also a Walter Williams Scholar, has not decided what the future holds for her just yet, but she is making the most of her opportunities at Mizzou; she's working as a student employee doing science communication work across the campus in the College of Agriculture, Food and Natural Resources, double majoring in journalism and Spanish, and participating in the MU Language Partner program, which pairs English native speakers with non-native speakers to practice language skills. She is considering making the most of both degrees with a stint in the Peace Corps after graduation, perhaps as an English teacher in South America.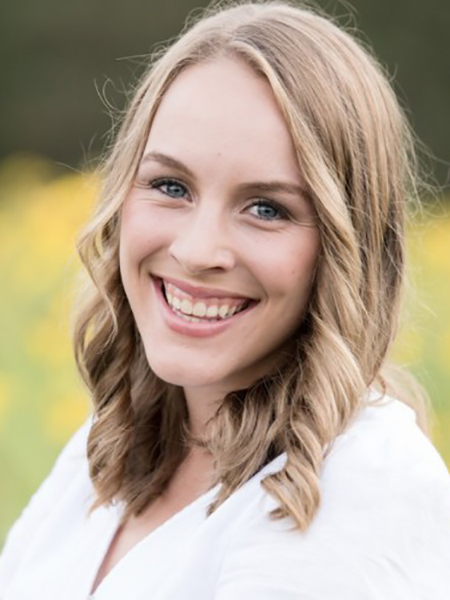 But Stover isn't the only journalism student using the support of a scholarly program to explore a diverse array of opportunities. Senior Jessica Blake is a Stamps Scholar, part of a national program that pays full tuition for four years and a $16,000 stipend. She has participated in undergraduate research throughout her time at Mizzou, with topics ranging from analyzing trends in state legislation to comparing how media laws differ from country to country. She is still hard at work on the latter project, with associate professor Brett Johnson as her advisor.
And that's not all — Blake is currently co-president of Mizzou Women in Media, a student organization devoted to promoting women in the media industry. She also covers education as a reporter at the Columbia Missourian and is a Walter Williams Scholar mentored by none other than the School of Journalism's dean, David Kurpius. She credits this broad range of experiences as a student with opening her up to possibilities she never knew existed.
"Law was always in the back of my mind, but I never envisioned myself in a particular place in the industry," she said. "At the same time, I've always loved the idea of using writing to give voices a platform. When I took a communications law course taught by Brett Johnson, it was such an eye-opening experience to an area of law that combines both of those interests."
That experience, along with financial support and connections made through the Stamps program, led to an internship in Washington, D.C. last spring with the Reporters Committee for Freedom of the Press. The nonprofit organization provides pro bono legal services to journalists in need, such as those arrested while covering the Black Lives Matter protests.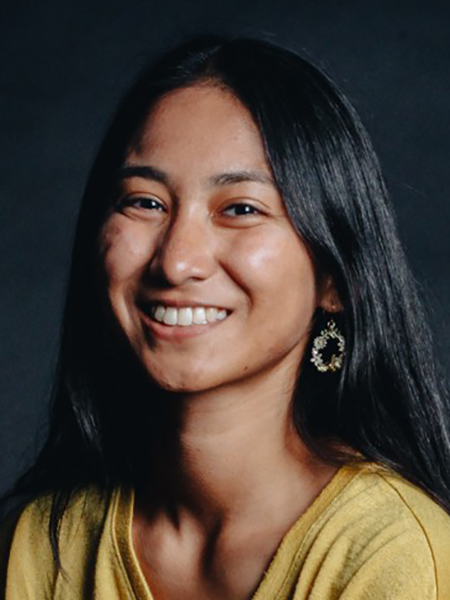 Blake's willingness to explore different paths echoes Stover's openness; indeed, exploration is a common theme for journalism students. Freshman Yasmeen Saadi, another Stamps Scholar and Walter Williams Scholar, is working on research under professor Mark Horvit to collect and analyze data and records on police misconduct reports. She volunteered last year as a feature writer for the American Red Cross, writes for campus newspaper The Maneater, is an active member of the Mizzou Asian American Association, and earlier this month she had dinner with MU Chancellor Mun Choi along with other Stamps Scholars.
Saadi's research concerning police misconduct has fed an interest in criminal justice reporting, but she also ran a club in high school that helped tutor inner city elementary school students and would like to get involved in education reporting. The story is the same for so many journalism students, whether they are involved in a scholarly program or are otherwise looking to expand their horizons. The common thread is a desire to learn by doing, both in the newsroom and through research. It's a philosophy Blake ascribes to the support students receive from faculty advisors, mentors, and leaders.
"It's been huge in my development as a student to have people who believe in me," Blake said. "Coming out of high school, I saw myself as just an average student. I had never seen myself as someone who could be a Stamps Scholar. But there were people who saw that in me, even when I didn't see it in myself."
Updated: October 27, 2021
Related Stories
Expand All
Collapse All
---